Britney Spears' Fans React After 'Hold Me Closer' Reportedly Leaks Online
Britney Spears fans gathered to express their excitement on social media on Thursday, amid reports that her new track "Hold Me Closer" had leaked.
It was initially reported back in July that Spears had teamed up with Elton John to record a modernized and re-titled rendition of his classic 1970s track "Tiny Dancer."
Both artists confirmed the news earlier this month, teasing the cover art that features a rose and a rocket—with a release date expected within weeks of the announcement.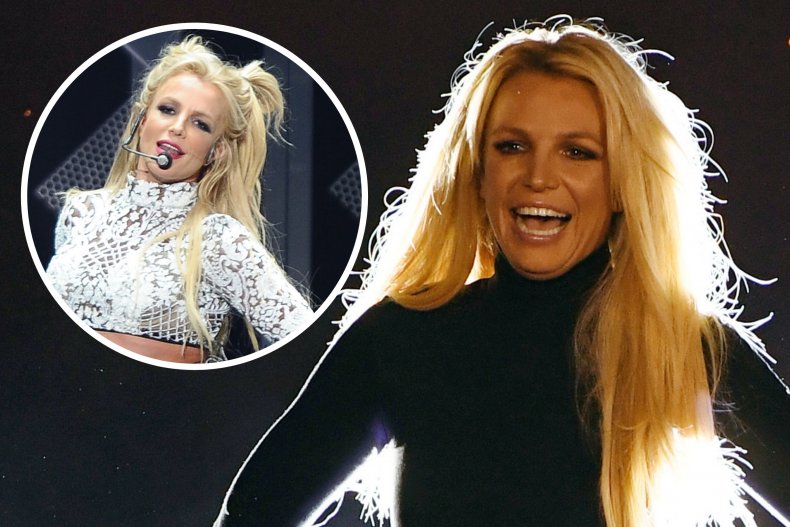 On Thursday night, there were rumblings that the anticipated track by Spears, 40, and John, 75, had leaked online early, with fans taking to Twitter in droves to share claims that they had listened to the musical collaboration.
Amid the excitement, Rolling Stone staff writer Tomás Mier shared that the release date of the track would not be affected, tweeting: "As leaks of Britney Spears and Elton John's song 'Hold Me Closer' get circulated on Twitter, a source confirms to me that the duet won't be released tonight."
While the track has yet to be officially released, fans of Spears gathered en masse to share their assessments of the single, which is the star's first in several years.
Sharing a video of Real Housewives of Atlanta star Kandi Burruss emotionally defending her mother, one fan wrote that they had just heard 'Hold Me Closer.' Britney Spears you are the mother [I] never had, the sister that everybody would want, she is the friend that everybody deserves, [I] don't know a better person."
Also revealing that the aural experience turned out to be deeply emotional for them, another Spears supporter commented: "I just listened to Britney Spears' Hold Me Closer' leak and cried like [a] bitch, it's been 6 years since she's released anything and it's so f****** good."
However, one listener tweeted that they were "kinda underwhelmed" by the song, explaining: "I wish Britney sang more, she mostly adlibs. The guitar synth is too overpowering and I wish it hit harder. Idk I'm blasting it on speakers right now, but it might be different with headphones."
Another fan responded: "I've actually heard the song. [I'm] not just saying I have. She doesn't only adlib. She sings the entire first verse, Elton sings the second. Britney Spears is back. 'Hold me Closer' is a banger."
Other fans were seen taking a protective stance, reporting piracy to the Recording Industry Association of America as they urged supporters to wait until the track is officially released.
Newsweek has reached out to representatives of Spears and John for comment.
According to Page Six, the pair met up at a recording studio in Beverly Hills to lay down vocals for the Andrew Watt-produced track.
It would appear that the song had been on Spears' mind for quite some time.
On October 21, 2015, the pop star took to Twitter to share a message with her millions of followers that read: "Tiny Dancer #EltonAlways @eltonofficial."
In mid-July, Spears teased an edgier version of her 1998 breakout hit single "...Baby One More Time" in a video posted on her Instagram account.
The mother of two, who recently tied the knot with partner Sam Asghari, revealed that she had been pushing for a number of years to re-record the hugely popular track but wasn't able to because of her controversial conservatorship.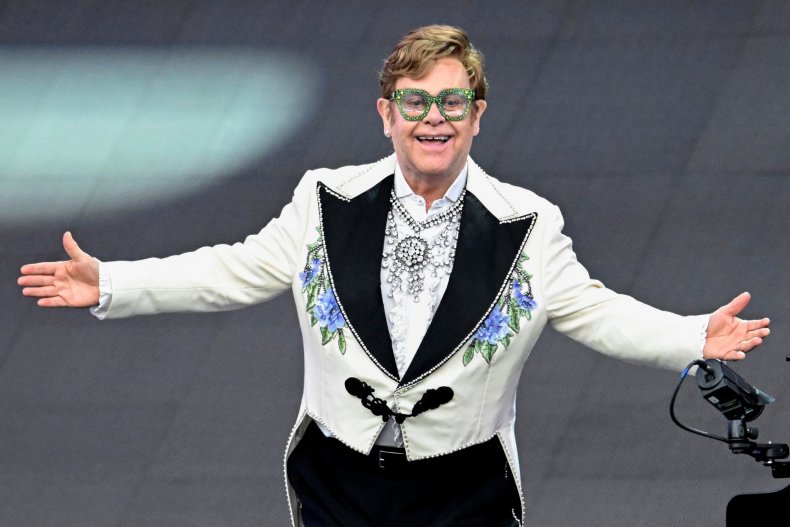 "I haven't shared my voice in an extremely long time…may be too long," the Louisiana-raised star captioned the clip.
"Hold Me Closer" will mark Spears' first single since 2016's "Slumber Party." As has been well-documented, the singer met her new husband while shooting the track's accompanying video.