Britney Spears' Father Decided Who She Could Be Friends With: Court Docs
New details about Britney Spears' conservatorship have come to light this week as leaked court documents revealed the pop star's life under the court-appointed guardianship.
The 39-year-old singer has been under the controversial arrangement for the past 13 years and her father Jamie Spears has been in control of her life, assets and health decisions since 2008.
Now, new information shows the extent of the control Jamie Spears has had over his daughter's life, with the filings stating he even decided who Britney Spears could be friends with.
The court documents, which were obtained by The New York Times, shed light on Jamie and Britney Spears' relationship, describing it as "difficult and dysfunctional."
"Ms. Spears said her father was 'obsessed' with her and wanted to control everything about her, according to the investigator's report," the paper reports. "She could not make friends without his approval."
The documents are said to contain interviews with many people who know the family. They say that Jamie Spears is a recovering alcoholic who has been accused of physical and verbal abuse.
Filings from a closed-door hearing in spring 2019, when Britney Spears gave a testimony, state the singer said her father even controlled minor aspects of her daily life and prevented her from re-staining her kitchen cabinets.
"Ms. Spears wanted to make cosmetic changes to her home, like re-staining her kitchen cabinets, she told the investigator, but was forbidden by her father, who told her too much money was being spent," reports The New York Times.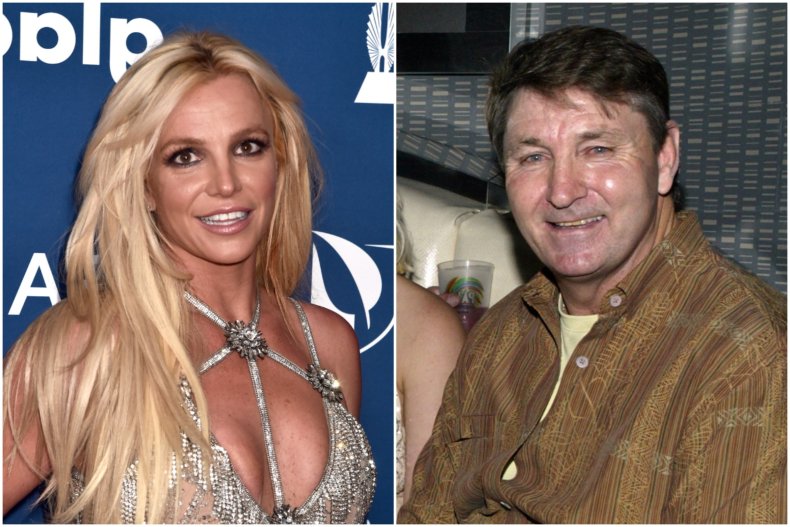 Meanwhile, in the same hearing, Britney Spears' claimed her father sent her to a mental health facility against her will as punishment for "objecting" during a rehearsal.
"She asserted that she had been forced into a mental health facility against her will on exaggerated grounds, which she viewed as punishment for standing up for herself and making an objection during a rehearsal," the publication quotes the documents as saying.
The conservatorship came under increased scrutiny in 2021 after the release of the Framing Britney Spears documentary.
An attorney for Jamie Spears publicly attested that her client was not to be viewed as the "villain" in the situation, telling Good Morning America that "people have it so wrong."
Vivian Thoreen explained: "People were harming her, and they were exploiting her. Jamie saved her life."
Today, Britney Spears will directly address a Los Angeles courtroom in the latest hearing on the conservatorship, after her lawyers told a judge she wanted to "speak out" about her situation.
The hearing is due to take place at 1.30 p.m. local time, California.