Britney Spears, Sam Asghari Reveal 'Devastating' Miscarriage, Seek Privacy
Britney Spears announced a "devastating" miscarriage on Instagram Saturday in a statement with Sam Asghari, revealing the couple recently lost "our miracle baby."
"It is with our deepest sadness we have to announce that we lost our miracle baby early in the pregnancy," said the statement, signed by Spears and Asghari. "This is a devastating time for any parent."
Spears announced the pregnancy with her partner of six years April 11 on Instagram in the caption of a photo showing a pink teacup and flowers and joking about weight gain.
"So I got a pregnancy test ... and uhhhhh well ... I am having a baby," Spears wrote.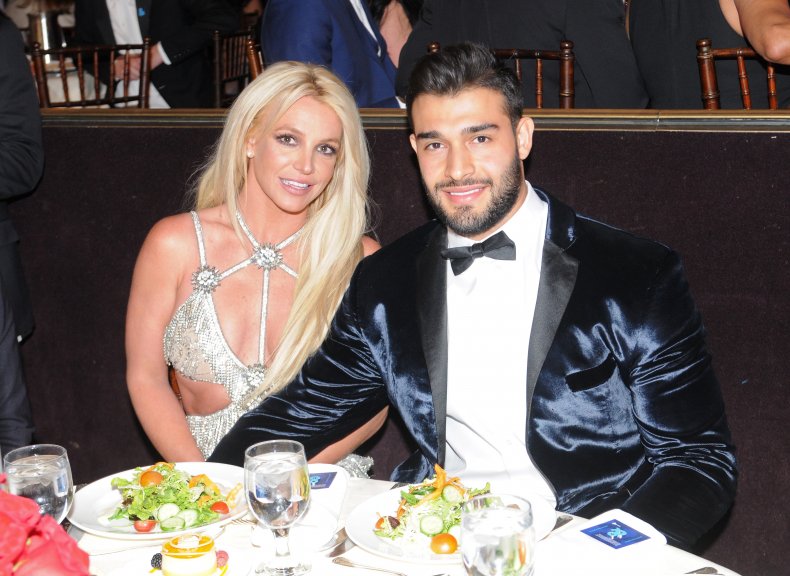 The couple lamented the timing of the original announcement on Saturday.
"Perhaps we should have waited to announce until we were further along," the announcement said. "However we were overly excited to share the good news."
Spears has two children—Sean Preston and Jayden James Federline—with ex-husband Kevin Ferderline. The baby would have been her first with Asghari.
Spears and Asghari said they will seek comfort in each other through this difficult time and would pursue having another child in the future.
"Our love for each other is our strength," they stated. "We will continue trying to expand our beautiful family. We are grateful for all the support. We kindly ask for privacy during this difficult moment."
As fans took to social media to offer condolences to the couple, Spears reiterated her thanks, and Asghari said he expects good news to come.
"We will have a miracle soon," he told supporters.
Some fans applauded the couple's openness regarding the announcement.
"It's better to be said and be supported rather than keeping it a secret and going through it all alone. Sorry for your loss!," one user posted.
Spears and Asghari, an Iranian actor and personal trainer, met in 2016 while Spears was held under a conservatorship by her family that included preventing the celebrity from getting married and having a baby.
The couple got engaged in September 2021 as her father filed to end the conservatorship, officially stopped by a judge in November.
A wedding date has been set, Asghari said in an Instagram story on Mother's Day, but it has not been publicly announced, according to Harper's Bazaar.
On Monday, Spears again made headlines after posting nude photos to Instagram, prompting a debate over the state of her mental health.
Fans both criticized and defended the "Toxic" singer.
"Starting to think those who were in control perhaps should have stayed in control," one wrote.
Other said it was hypocritical that Spears received such backlash while other female celebrities also post nude images.
"The way so many female celebs post their nude pics on insta but when Britney does it they wanna switch up and say she's 'crazy,'" another said.