Britney Spears has won her bid to end her conservatorship—having spent 13 years under a strict arrangement that has controlled her life.
On November 12, Judge Brenda Penny determined that the process to terminate the legal agreement begin.
As Spears' lawyer, Matthew Rosengart, walked into the courtroom on Friday, he received a standing ovation, according to reporters inside.
Spears has been under the arrangement since 2008, when her personal and financial affairs were placed under the control of her father, Jamie Spears, following concerns for her mental health.
Now a legal battle with Jamie Spears looms as the pop star's legal team have shared their concerns about his conduct during the conservatorship.
The "Toxic" hitmaker spoke publicly about how the arrangement had impacted her life in June, in an explosive testimony where she revealed she was forced to work and take medication against her will, among other complaints.
In July, the singer appointed a new lawyer, Rosengart, to her case. In September, they scored a significant victory when was suspended from his role overseeing her financial affairs.
Jamie Spears has since called for the conservatorship's immediate termination but his daughter's lawyers are scrutinizing his role in the conservatorship and said he now faces "serious ramifications."
He also parted ways with his long-time attorney, Vivian Thoreen, in October and is in need of new representation ahead of the ensuing legal battle with his daughter.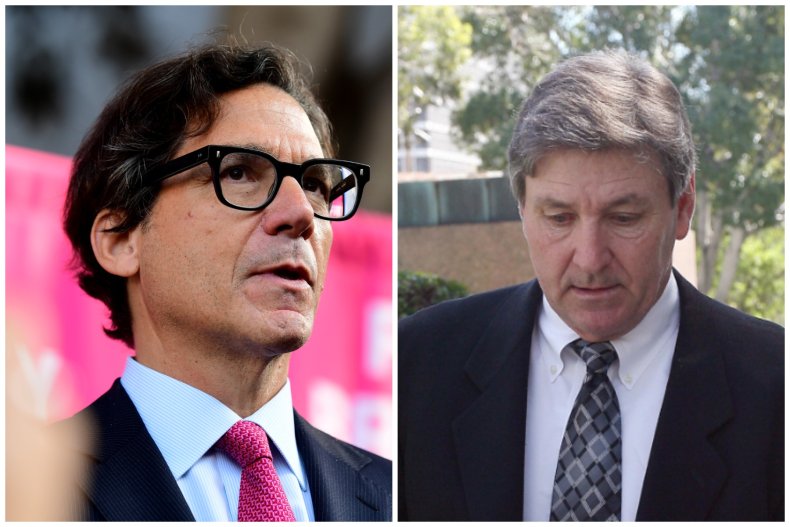 Rosengart, a former federal prosecutor, unleashed a searing attack on Jamie Spears via court documents in September.
"Mr. Spears has crossed unfathomable lines," Rosengart wrote in a court filing obtained by Rolling Stone.
"While they are not evidence, the allegations warrant serious investigation, certainly by Ms. Spears as, among other things, California is a 'two-party' consent state," the lawyer said.
Speaking about Spears' future, Rosengart told People back in September that he and his team "will go where the facts lead us."
"It's terminating the entire conservatorship and looking into the misconduct of Jamie Spears and others," Rosengart said. "It's going to entail reviewing all the files that Jamie Spears now, as a result of a court's order today, is going to turn over."
"[We'll be] looking at communications between Jamie Spears and Jamie Spears' counsel, and we will go where the facts lead us," he added.
He also accused Jamie Spears of financial misconduct and "reaping millions of dollars from his daughter's estate."
Rosengart said that "serious questions" need to be asked about "potential misconduct, including conflicts of interest, conservatorship abuse and the evident dissipation of Ms. Spears' fortune."