Brittany Mahomes Hints Haters Should 'Go to Therapy' Amid Backlash
Patrick Mahomes' wife, Brittany Matthews Mahomes, has given a clear hint to her haters that they need to "go to therapy."
The 27-year-old, who has been celebrating her husband's success in the Super Bowl with the Kansas City Chiefs, has been subjected to a number of trolls on social media, who have hit out at her for being "too involved" with championing the quarterback and his achievements.
Matthews Mahomes has hit out previously at those who have posted negatively online and she has once again shown that she won't be standing for people who want to attack her with messages of hate.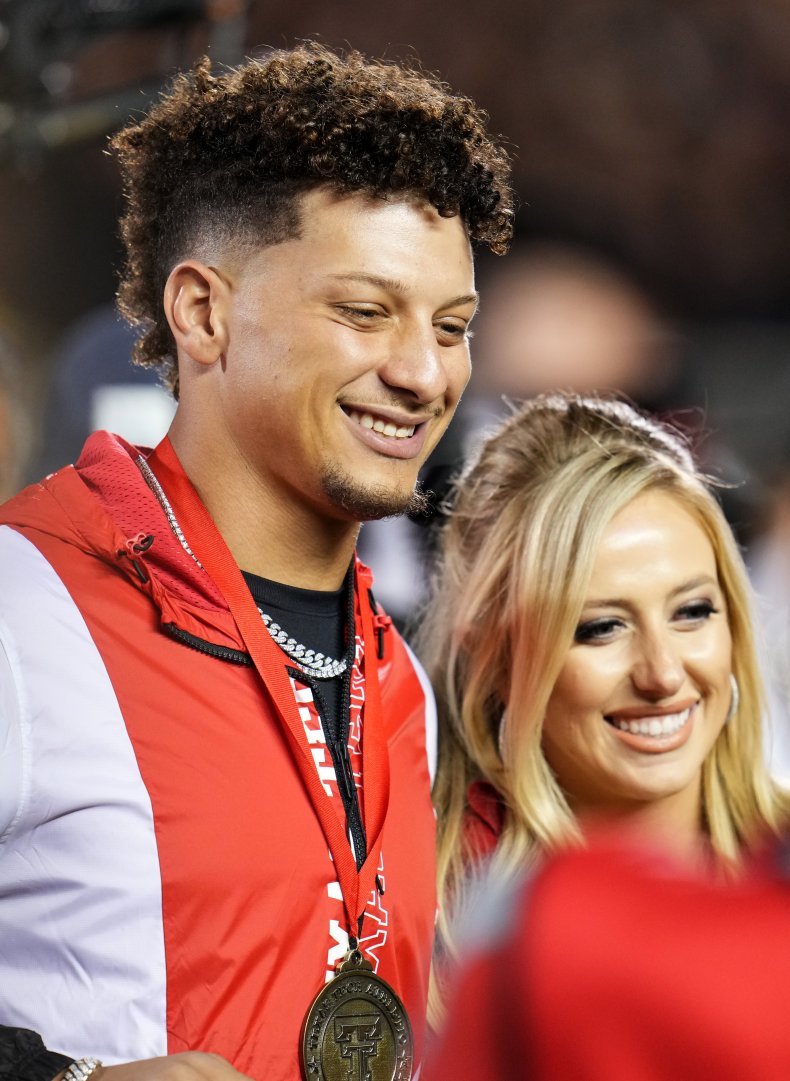 This time, she liked a tweet that suggested those who want to sent hateful messages should be given a spell in therapy so that they can work out the issues that are affecting them.
The tweet read: "If a strangers mere existence disrupts your peace sooooo much that you feel obligated to leave hateful messages on their profile, log TF out and GO TO THERAPY. You're weird. Weird AF."
This follows Matthews Mahomes being targeted on much of her social media output, which has stretched back over the years.
Back in January 2022, she expressed her frustration at the criticism she faced after she posted a video on Instagram showing her celebrating the Chiefs' divisional round win over the Buffalo Bills.
In the video, she was seen popping open a bottle of champagne inside her suite in the stadium and spraying it all over fans.
"I just wish I could do what I want without getting attacked every week," Matthews wrote on Twitter in response to the subsequent backlash.
Last week, she seemingly lashed out at The Joe Rogan Experience after the show's host hit out at her, suggesting that she wouldn't be such a big Chiefs fans if she ever got divorced from Mahomes, who she originally met at high school and dated for a decade before the pair married.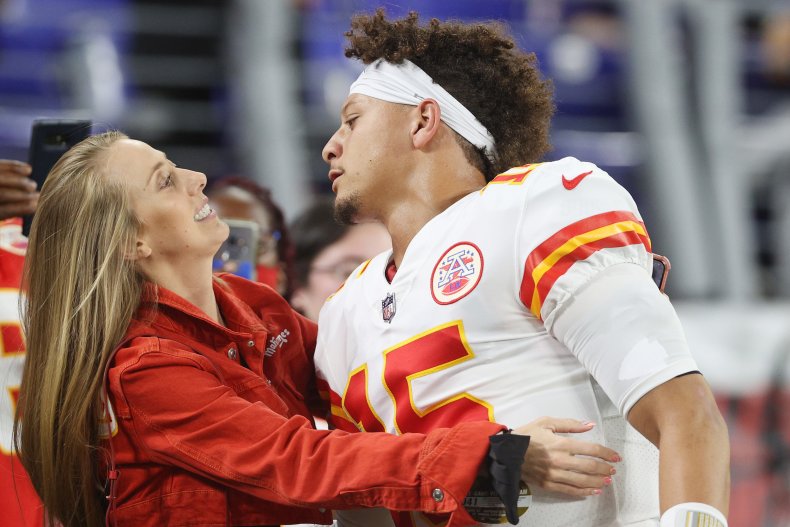 He said: "Promise they keep that same energy when you get divorced. They come after you. They come after you with that same energy."
Matthews Mahomes gave it 24 hours before posting a message that appeared to be a direct jab at Rogan: "Something about grown men talking s*** about someone's wife is real weird..."
About an hour later, Matthews Mahomes followed it with another tweet that is more general, but fans still believe was a dig at Rogan's comments.
She tweeted: "Actually grown ass men hating on women in general is pathetic."
Do you have a tip on a sports story that Newsweek should be covering? Do you have a question about the Mahomes? Let us know via entertainment@newsweek.com.