Brussels Airport Bomber Left Will Saying 'I Don't Know What To Do'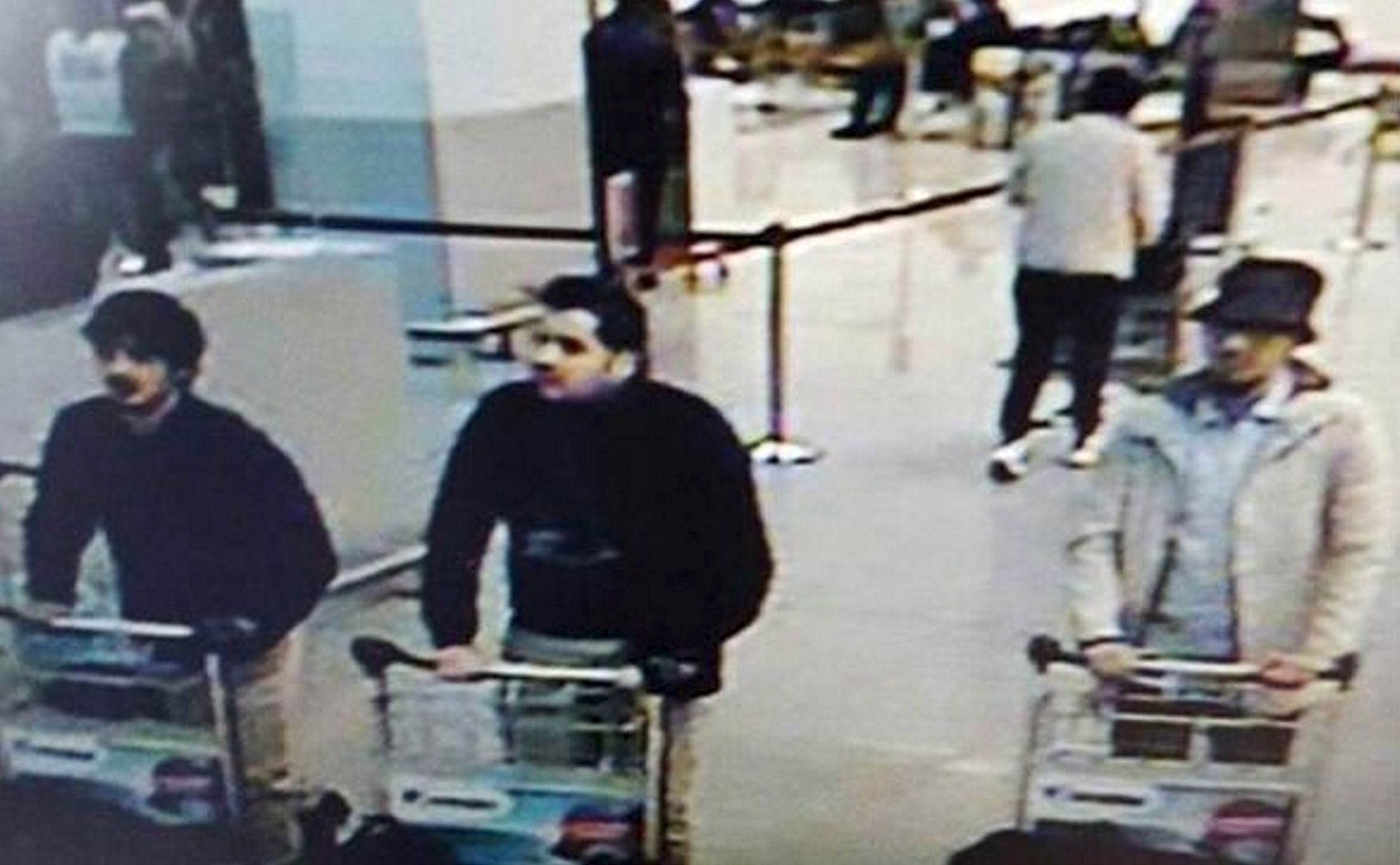 One of the Islamic State militant group (ISIS) suicide bombers who attacked Brussels Airport on Tuesday left a will on a computer found in a trash can, the Belgian Federal Prosecutor said on Wednesday.
Authorities discovered the laptop on a street in the Brussels district of Schaerbeek that belonged to airport bomber Brahim el-Bakraoui, the brother of another of the bombers, Khalid el-Bakraoui.
Federal Prosecutor Frederic Van Leeuw told reporters at a press conference on Wednesday that the computer contained a note from Brahim that said he felt unsafe and was scared of ending up in prison.
"I don't know what to do, hunted everywhere, no longer safe," the note said, according to Van Leeuw; it also said Brahim was "in a rush," demonstrating his concern that Salah Abdeslam, a suspect in the Paris attacks who is also suspected to have taken part in the Belgium bombing, was hiding in Brussels. "I don't want to end up in a cell next to him," the note said, according to Van Leeuw. Abdeslam remains in custody after authorities captured him in a raid on a Molenbeek property in Brussels on Friday.
Van Leeuw also confirmed that the third suspect, caught on camera at the airport in a hat and a white coat next to two of the bombers, remains at large.
"The third man is on the run; he left his bag with the biggest bomb in it which exploded later because it was so unstable," Van Leeuw said.
Belgian media outlets have identified the third suspect as Najim Laachraoui, but authorities have yet to confirm that ID. "This third person remains unidentified and is still being looked for," Van Leeuw said on Wednesday. Brahim, the man in the middle of the surveillance footage, and his brother, on the left, are the only confirmed bombers in the attacks thus far.