Brussels Attacks: Belgian Police Arrest Seven Suspects in Raids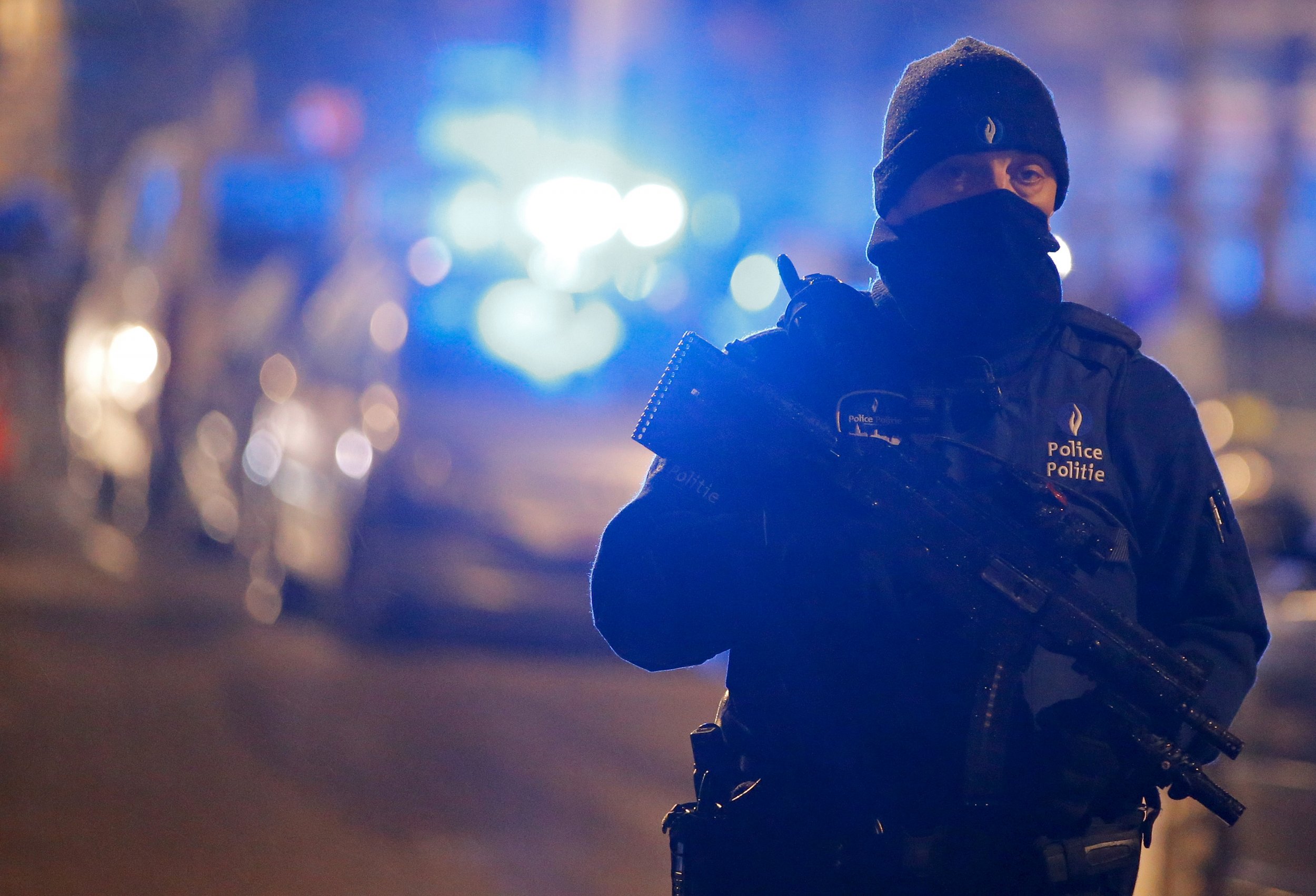 Belgian authorities arrested six people in Brussels late Thursday and another on Friday in the ongoing investigation into Tuesday's coordinated suicide bomb attacks that left at least 31 people dead, according to the Belgian federal prosecutor.
Three of the suspects were arrested "outside the door of the federal prosecutor's office" in the centre of Brussels, spokesman for the office Eric Van der Sypt told AFP news agency. One other was arrested in Jette on the outskirts of Brussels and two others were arrested in other areas of the city, he said, without providing details on their identities. Belgium's public broadcaster RTBF reported a seventh man was arrested in the Forest district of Brussels on Friday.
"It will be decided tomorrow if an arrest warrant (charges) are brought against these people," he added.
Authorities have conducted further raids in the Schaerbeek district of the city, the same area where authorities had discovered a nail bomb and an Islamic State militant group (ISIS) flag following the attacks, but no further arrests have been made in this district.
The country enters its final day of a three-day period of national mourning on Friday and remains on high alert with more members of the jihadi network in the city still at large.
U.S. Secretary of State John Kerry is to arrive in Brussels on Friday to pay his respects to the victims at Zaventem airport and to show solidarity with the country at the heart of the European Union.
The attacks continue to prompt soul-searching in Belgium as to how three coordinated suicide bombs could strike the city's international airport and one of its metro stations despite it already being on high alert due to the uncovering of the jihadi network linked to the lone surviving Paris attacker Salah Abdeslam.
Authorities captured Abdeslam last Friday, but just four days later a number of his accomplices, including brothers Brahim and Khalid al-Bakraoui, carried out the suicide bombings on behalf of ISIS.
On Thursday, Belgian daily newspaper Le Soir reported that Belgian Interior Minister Jan Jambon and Justice Minister Koen Geens offered their resignations after the failure to prevent the attacks, amid claims that Brahim had been deported from Turkey for extremism links but Belgium failed to act when he returned.
"There were errors at Justice and with the (Belgian) liaison officer in Turkey," Jambon was quoted as telling the newspaper.