Paris Attacks Suspect Salah Abdeslam 'Did Not Know' About Brussels Attacks, Says Lawyer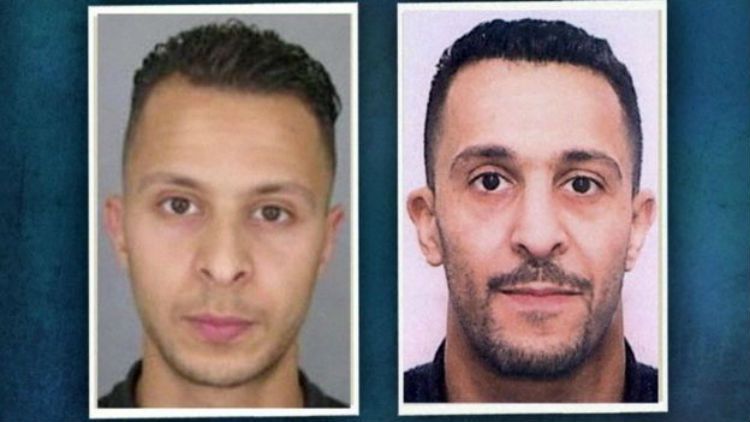 Paris attacks suspect Salah Abdeslam did not have knowledge about Tuesday's coordinated attacks in Brussels, his lawyer said on Thursday.
Sven Mary told reporters that Abdeslam "didn't know" about the suicide bomb attacks, which have been linked to the Islamic State militant group (ISIS), against the international airport in Brussels and one of the city's metro stations, leaving at least 31 people dead and more than 200 wounded.
When asked if Abdeslam, 26, had prior knowledge of the plot, Mary said in English: "He didn't know it," AFP news agency reported.
He said that Abdeslam had not cooperated with investigators following the triple bomb attack on Tuesday. "I don't want him to close up again. If he closes up again, we will be facing more cases like Zaventem and the Bataclan," he said, referring to the airport targeted in Brussels and the concert hall that was hit in the Paris attacks in November.
"I don't want to know what he thinks. At this stage, it's not important," he added when asked what Abdeslam thought about the attacks.
Mary also said on Thursday that Abdeslam has decided against fighting his extradition from Belgium to France. He said that the lone surviving Paris attacker "wants to leave for France as quickly as possible."
Mary added that Abdeslam "wants to explain himself in France."
French authorities are seeking the extradition of Abdeslam, a Belgian-born French national of Moroccan descent, from Belgium to charge him with extremism offenses, but Mary said that he has requested a one-month delay to any transfer while he examines a large dossier regarding the potential extradition.
Paris prosecutor François Molins said last week that it may take as long as three months for the suspect to be handed to French authorities, but this comment came after Abdeslam's previous claim that he would challenge any extradition.
Belgian authorities captured Abdeslam on Friday, in a raid on a Molenbeek residence just 500 meters (a third of a mile) from his family home in the Belgian capital after a four-month manhunt. He had returned to Belgium the day after the Paris attacks. Footage of his capture showed him running from the property past security forces before they shoot him in the leg and detain him.
Authorities suspect Abdeslam of playing a logistics role for the Paris attackers, booking their hotel rooms and driving a group of them to the Stade de France, as part of the coordinated suicide bomb and shooting attacks that left 130 people dead. He has also admitted to being a would-be suicide bomber on the day, but said he decided against detonating his device at the last moment.
His brother Brahim was one of six killed by their own bombs in the attacks—he detonated his device at the Comptoir Voltaire café and wounding 15 people. Both brothers grew up in Molenbeek.
After the Paris attacks, Abdeslam was stopped at the French-Belgian border but allowed to continue into Belgium because his role in the attacks had not yet been discovered. During the four-month manhunt for him, he was reported to be residing in or traveling through Luxembourg, Germany, Syria and North Africa.