Brussels Museums See Drop in Visitors, Add Security After Attacks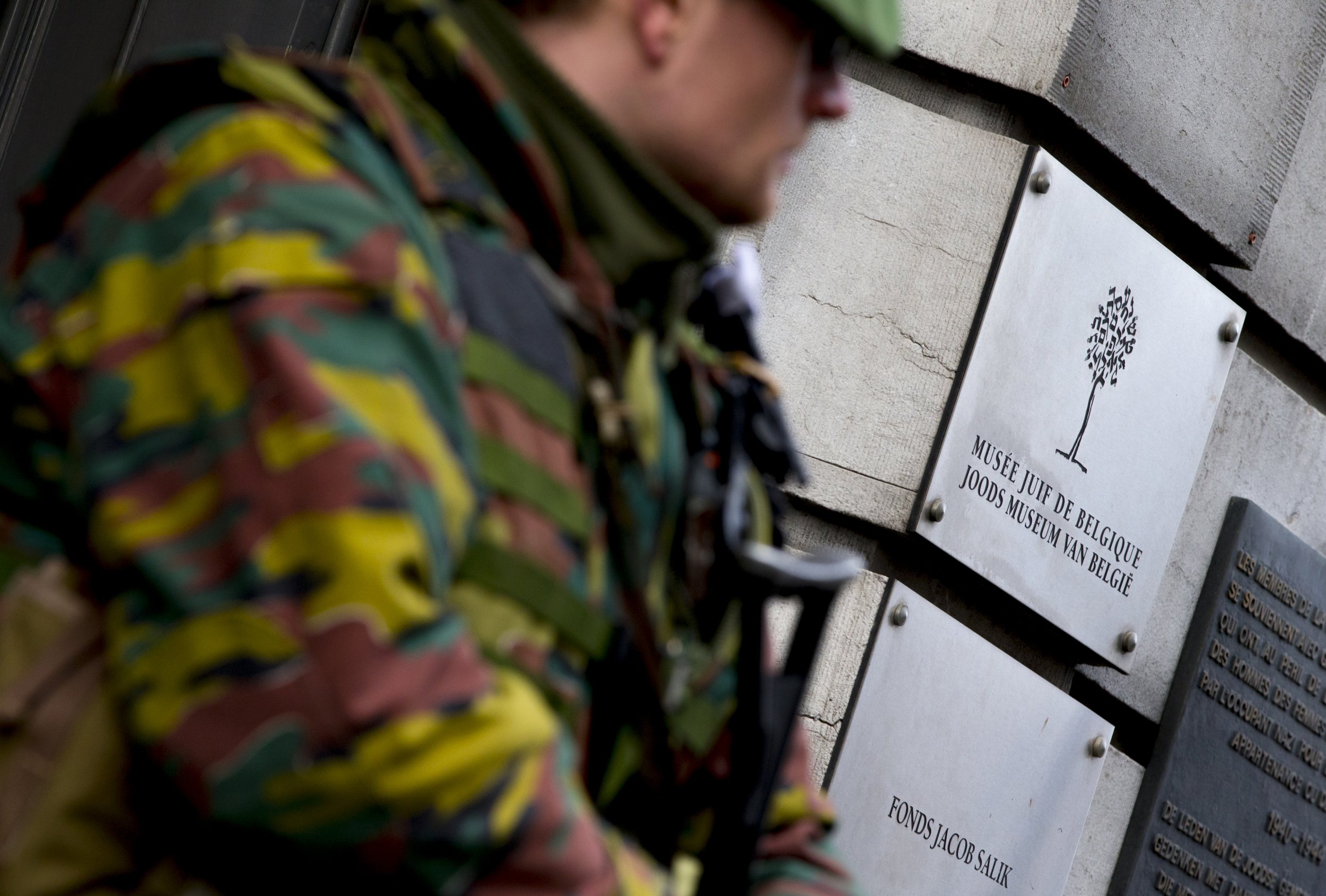 A week and a half after explosions struck transportation hubs in Brussels, killing 32 people, the city's museums are struggling to draw visitors as they attempt to boost security measures.
The March 22 explosions at the Maelbeek metro station and Brussels airport occurred before 10 a.m., when many of the city's museums open. The museums quickly announced closures that day; some reopened the following day, while others waited an additional day or more.
Pieter Van der Gheynst of the Brussels Museums Council, which represents almost 100 area institutions, says museums had already experienced a dramatic drop in visitors following the Paris attacks last November and the subsequent raids in Brussels seeking suspects connected to them. During that time, the city went into lockdown and museums had to close.
"It's really bad. They were recovering after what happened in November, and now they're again confronted" with declines, Van der Gheynst says. He estimates that since November there has been a 20 to 30 percent drop in foreign visitors to museums and says the Belgian museum community is growing increasingly worried. "I think a lot of people are afraid about the future," he says.
Attendance at the Comics Art Museum has dropped by about 50 percent since the attacks, says Van der Gheynst, citing information from the museum. Attendance at the Royal Belgian Institute of Natural Sciences has fallen 40 percent, he says, and for the Royal Museums of Fine Arts of Belgium, numbers are down about 30 percent, according to the museum. The Royal Museum of the Armed Forces and of Military History says it too has suffered a drop.
The Autoworld museum, which displays the history of the motorcar, was days away from opening a new exhibition on the Vespa scooter when the attacks happened. "The timing couldn't be worse," says Sebastien de Baere, the museum's managing director. The exhibition opened as planned last Saturday, but de Baere says attendance has been low since November and even lower this past week: Daily attendance is usually 500 to 1,000 visitors, and he says now 300 on a weekday "would be a good day."
Many school groups have canceled visits, the museums say, some likely because the French minister of national education, higher education and research asked school leaders to cancel all trips to Belgium shortly after the attacks. Another factor: Brussels airport, where explosions occurred, remains closed.
Some locals are afraid too. Nearly a third of Belgians polled in a national newspaper said they are now avoiding public spaces.
According to Van der Gheynst, the Brussels tourism agency met on March 30 to discuss how to improve the city's image and attract visitors following the attacks. (Multiple representatives for the agency were unavailable for comment.) "I think everyone is really concerned and is searching for ways to do something, but it's not so easy," Van der Gheynst says.
"There's not really a clear strategy," de Baere, of Autoworld, says.
The tourism agency published a safety guide following the attacks. "Brussels touristic actors are implementing specific measures to secure access to their venues," the guide says. "Those extraordinary measures are taken in order to reinforce security in the city. However, they do not impact the quality of stay of foreign tourists in Brussels and Belgium."
Brussels museums are using social media in an attempt to attract visitors. This week, many participated in Museum Week, an international social media campaign.
The city's museums have been increasing security since the November lockdown. Samir Al-Haddad, a spokesman for the Royal Museums of Fine Arts, which typically attract 750,000 visitors per year, says that in November the museums put $50,000 toward advancing security. The measures include new walk-through and hand-held metal detectors and new staff training.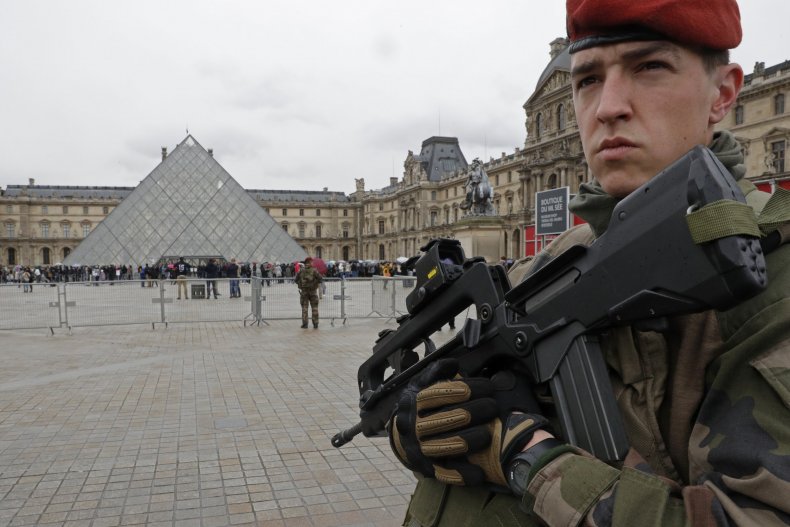 Al-Haddad concedes that until recently, museums in Brussels were perhaps slower to implement certain security measures for fear of seeming inaccessible. "We resisted I think until the end, to keep the museum as an open space to everyone," he says. "But then with the November events, we had to reassure that people coming to the museum were coming to a safe place."
A spokesperson for the Armed Forces museum says the institution increased controls at its entrance and has banned backpacks and other bags. Autoworld has added security guards and conducted training last week for a new evacuation procedure.
"We are not really scared that it will happen again," de Baere says. "I think it's like in other countries, like in Israel for example—they go on."
Steve Keller—a museum security consultant who has worked with the Smithsonian Institution, the National Gallery of Art in Washington, D.C., the National Gallery, London, and the National Gallery of Canada—says museum security guards no longer only sit in corners and say "don't touch" or "no photographs"; they must be trained to respond to an attack.
"I call it the new security paradigm," Keller says. He adds that European museums typically have more advanced security and American museums need to catch up. "After September 11, we geared up everywhere here, and then after things died down, things relaxed quite a bit," he says. "As museums faced the need for higher security, they also had higher operating costs and had to cut back, and one of the places they looked to cut back unfortunately was in security."
Keller recommends that museums increase screening for bags and conduct screenings far away from the buildings, to "keep the threat from coming inside." Museums now under construction, he says, should consider how architectural design can prevent against collapse and blasts.
In May 2014, a Brussels museum was the target of an attack: A gunman killed four people at the Jewish Museum of Belgium. Authorities said the gunman was a French citizen of Algerian descent who spent time training in Syria and was affiliated with the Islamic State militant group (ISIS). He was arrested and reportedly remains incarcerated.
The Jewish Museum has been closed for renovations since September 2014, which a museum spokeswoman, Chouna Lomponda, says is unrelated to the shooting. She says the museum strengthened security after the incident, including adding more advanced video surveillance.
"Security has become a priority for all the museums around town because the threat is real," Lomponda says by email. "Museums are symbolic places that not only hold the history of our country, but it also brings in many people [and] therefore can be viewed as a target."
Academics have studied the impact of terrorism on tourism and said it can cause a "tourist crisis." David Baker, an associate professor of hospitality management at Tennessee State University, has written: "The impact of terrorism on the travel and tourism industry can be enormous. It can lead to unemployment, homelessness, deflation and many other social and economic ills."
Al-Haddad, of the Museums of Fine Arts, says the role of cultural institutions becomes even more important after attacks. "The Belgian citizens, they really wanted us to reopen really soon," he says. "They felt like opening the museums. Opening the institutions too long after the attacks would be a negative impact on the people's minds more than on the economy."
He continues: "It's a strong weapon against intolerance, against inhumanity."
Other cultural institutions have expressed similar sentiments. In a statement following the March 22 attacks, La Monnaie/De Munt, the Brussels theater and opera house, said: "It is up to the cultural sector to deliver an antidote to these barbaric facts. The culprits of the cowardly attacks desire a total negation of our culture, our history, our knowledge, our tolerance, our openness.… We owe it to ourselves to resist this mental darkness with vehemence."
Fortifying a museum and attracting visitors are not mutually exclusive, says Keller, the security consultant. "There are certainly a lot of people who believe that if they can feel comfortable, that there is security in the building, they'll come there."