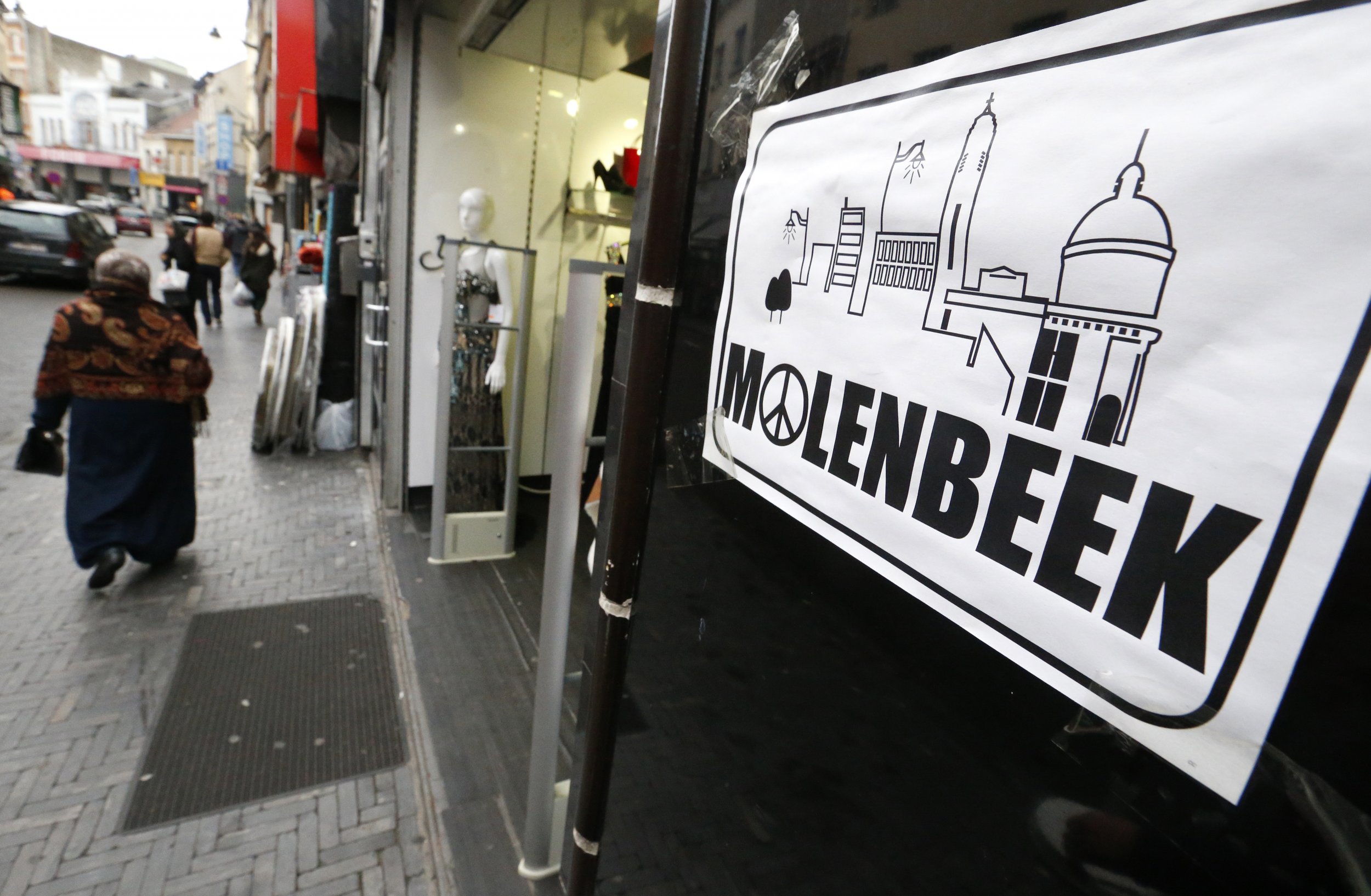 Young men in the Brussels district of Molenbeek are being targeted by extremist recruiters despite a crackdown by Belgian police.
Texts were sent on Sunday night from an untraceable account to men in Molenbeek—the neighborhood where Salah Abdeslam, a key suspect in the attacks in Paris in November 2015 that killed 130 people, was arrested after a four-month manhunt. The text consisted of a short message in French reading: "My brother, why not fight the westerners? Make the right choice in your life." Recruiters for the Islamic State militant group (ISIS) often download all contacts from the phone books of new members and pursue young North African men, according to the Guardian.
The messages come after bombings of an airport and metro station in Brussels on March 22, which was claimed by ISIS. The death toll for the attack rose to 35 on Monday, excluding the three suicide bombers, and around 96 people are still being treated in hospital as a result of the attacks, the Belgian health ministry said in a statement.
Jamal Zaria, imam at Molenbeek's Arafat mosque, told the Guardian that youths in the area, which has a large Muslim population, were being exposed to "something like cancer at a metastatic stage," and that the authorities and local community were in a race against time to "develop an immune system for the children in our community so that they reject the message of Daesh," the imam said using the Arabic acronym for ISIS.
Brussels prosecutors said on Monday they had charged three more people for participating in a terrorist group but had released a key suspect due to lack of evidence. The suspect, named as Faycal C. by investigators but identified in Belgian media as Faycal Cheffou, was allegedly pictured alongside two others at the airport in Brussels prior to the attacks. The two others are believed to be the suicide bombers who blew themselves up. The identity of the third "man in the hat" is still unknown.
The knowledge that one of the Brussels bombers remains on the run will only fuel growing international concerns over failings of Belgium's security services.