BTS' Jimin Says He 'Can't Imagine' Not Being in the K-Pop Group
BTS star Jimin has told how he "can't imagine" not being a part of the superstar K-pop group.
The 25-year-old is a part of the seven-piece group made up of himself, Jungkook, Jin, J-Hope, RM, V and Suga.
The group, who debuted in 2013, has seen a rise in global success over the last few years and even earned a Grammy nomination for Pop Duo/Group Performance at this year's ceremony. Last month, the group were unveiled as house ambassadors of Louis Vuitton.
When asked by Rolling Stone if he could see still himself in the group at the age of 40, Jimin said: "I don't think I've ever really thought of being not a part of this group. I can't imagine what I would do on my own, what I would do without the team. Even before we debuted my goal was to continue to work with these people, to continue to sing with these people."
The star added that even in his old age he hopes to be a part of the band in some way.
"I think when I become older, and I grow my own beard, I would like to think that at the end, when I'm too old to dance, I would just like to sit onstage with the other members and sing and engage with the fans," Jimin said.
The K-pop star also got candid on the different personalities that "clash" within the group.
Describing himself as more introverted than some of the other members, Jimin explained that the group has developed an understanding of each other's differences over the years.
BTS' loyal fanbase, who call themselves the ARMY, has catapulted the group to fame and in recent years.
Last year, the band's single "Dynamite" became the most-viewed YouTube video in 24 hours. It also became the most-viewed YouTube music video in 24 hours and the most-viewed YouTube music video in 24 hours by a K-pop group.
This month, BTS is taking fame to new heights and joining the likes of J. Balvin and Travis Scott by releasing a special "BTS Meal" in collaboration with McDonald's.
The group is also gearing up for the release of their new song "Butter," which they teased in a short video clip this week. It accumulated over 28 million views in 24 hours, at the time of publishing.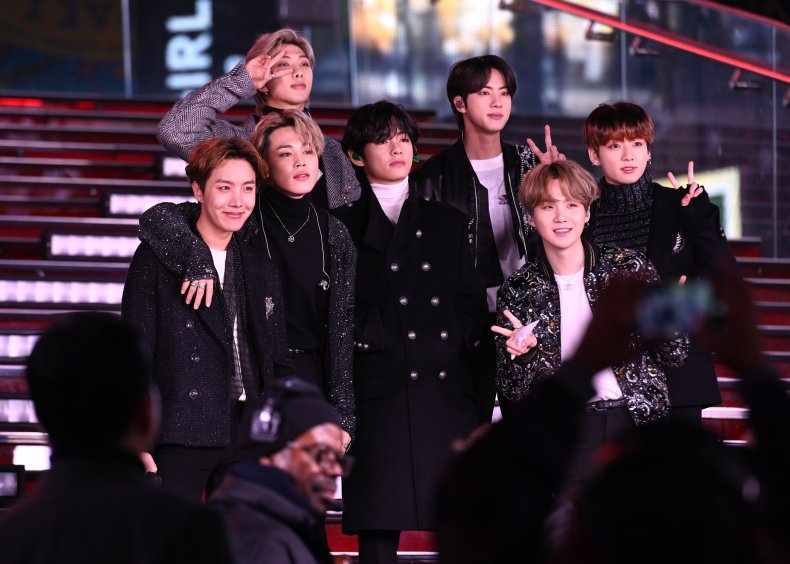 Fans of the group have already begun campaigning on social media to make the full music video the boys' most viewed yet.
"Don't worry at all Armys. On Friday May 21st, let's smash the YT record and make #BTS_Butterthe most viewed MV surpassing Dynamite," @DheweeTingson wrote. "We must be ready Armys. I am so proud of you all. Let's make 105M-110M for Butter on May 21."
@rzaskiaalya added: "Thank you for your hard work. thankyou for everyone who work really hard streaming 'Butter' teaser full day long, take a rest. Prepare yourself for the 'Butter' official MV to break another record. Good night for Indonesia We did great! Thank you."
"no resting when we hav to stream butter mv we have to break our own record pls ARMYS we can do it #BUTTER #ARMY #BTS_Butter," @hussain_shafaf urged.