Bugatti Sells Out of $5 Million Cars as Americans Struggle With Inflation
As the number of Americans who are financially struggling reaches a five-year high, national concerns surrounding inflation don't appear to be impacting the consumer behavior of the mega-wealthy. In fact, Bugatti sold out of its new $5 million Mistral roadster before the cars were even unveiled.
Bugatti Rimac CEO Mate Rimac told CNBC on Wednesday that the maker had sold out of all 99 models set to be produced by the time the supercar—which is being promoted as Bugatti's last nonelectric vehicle—was released to the public on Friday.
"We don't see any slowdown at the moment, quite the opposite," Rimac said. "With Bugatti, we are sold out well into 2025. So even if the [recession] is a few years, we will come out even stronger out of it."
The boom Bugatti has seen ahead of its launch at Monterey Car Week comes as more than 4 in 10 Americans say they are struggling to remain where they are financially, according to a poll conducted at the end of June by Monmouth University. It marked the first time that figure has topped 3 in 10 Americans since pollsters began asking the question five years ago.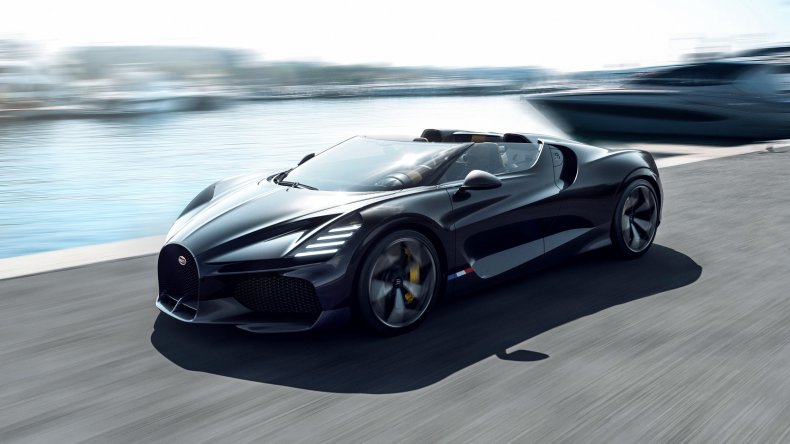 Among respondents, one-third named inflation as being the biggest concern facing their families.
"Economic concerns tend to rise to the top of the list of family concerns, as you might expect, but the singular impact of inflation is really hitting home right now," Patrick Murray, the director of the Monmouth University Polling Institute, said in a July 5 press release.
Even Rimac said he was "a little surprised" that the new Bugattis sold out so quickly, noting that the largest number of buyers is from the U.S. The latest model will be the last nonelectric Bugatti before the maker shifts to hybrid and electric vehicles.
Speaking about the process of manufacturing electric vehicles, Rimac said the biggest constraint for the company is having enough raw materials and the supply chain.
"I don't think the right way to do it is to convert one to one, like one combustion engine car for one electric car, because we are just using them for three percent of the time," he said. "The majority of people, they don't necessarily really want to own a car if there is a more convenient, safe option that gets you from point A to point B."
Although President Joe Biden scored a major partisan win with the passage of the Inflation Reduction Act this month, most voters said they don't think the legislation will actually do anything to alleviate rising costs.
A poll conducted by Morning Consult last week found that 57 percent of voters expect the package to have no impact at all, or even make inflation worse across the nation. Less than one-quarter said the Inflation Reduction Act would improve inflation.