Burundi Bans Motorbikes From Center of Capital After Grenade Attacks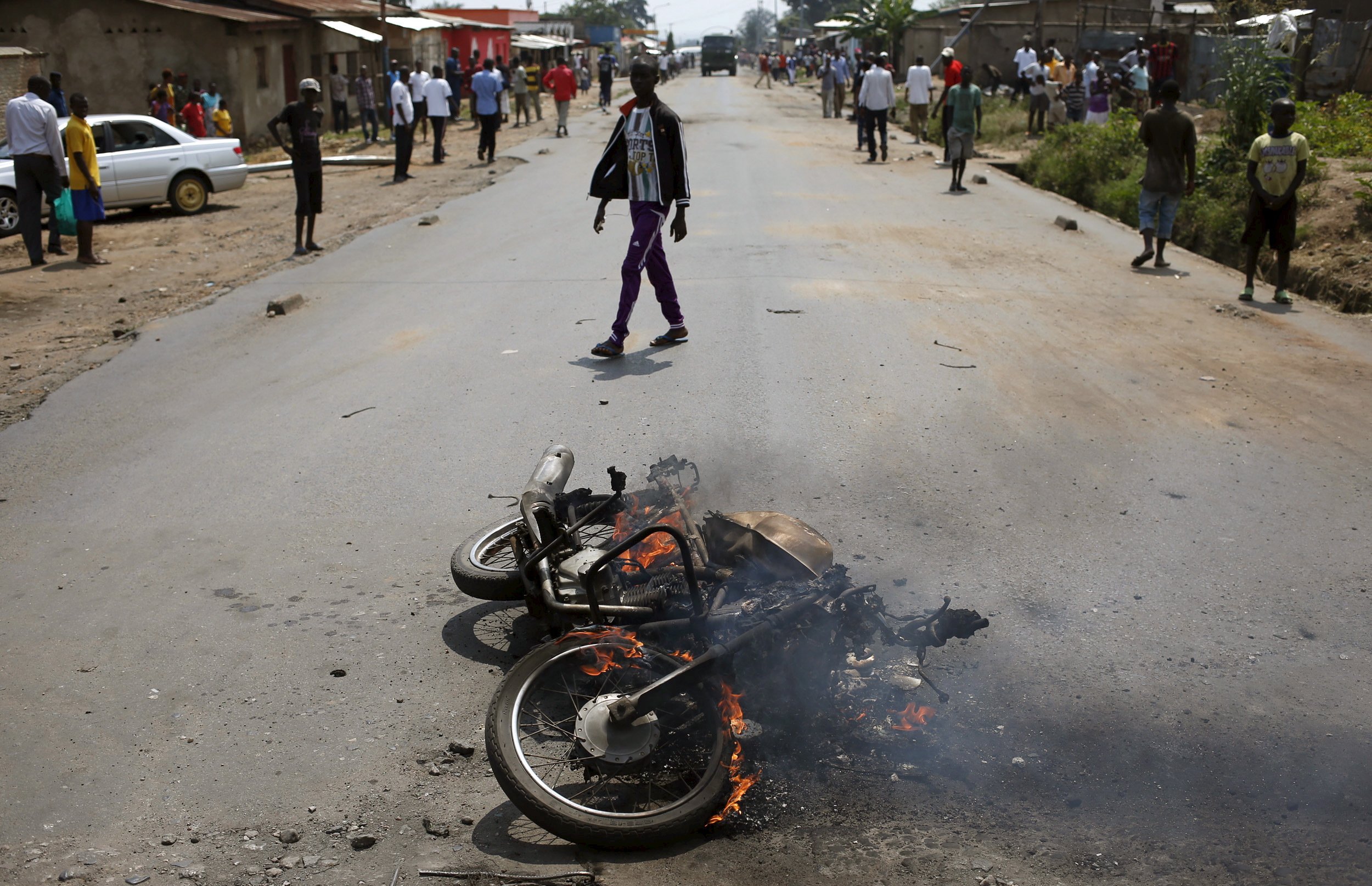 The mayor of Burundi's capital Bujumbura says that motorbikes are banned from the city center after the vehicles were used in several grenade attacks.
Burundi was plunged into conflict in April 2015 when President Pierre Nkurunziza announced his intention to run for a third term in office. More than 400 people have been killed in clashes between security forces and opposition activists, with more than 240,000 refugees fleeing Burundi for neighboring countries, including Tanzania and Rwanda.
On Monday, men on motorbikes threw three grenades near a roundabout in the heart of Bujumbura and two further blasts were reported in a northern suburb of the city. One child was killed and thirty wounded in the attacks. The blasts were the latest in a series of grenade attacks in Bujumbura. Just over a week earlier, on February 7, four people were killed—including a child selling boiled eggs—when attackers hit a bar in the city.
"Having seen that it is these motorcycle taxis that often carry the criminals who explode grenades in the city, we decided to ban them from the center of Bujumbura," said the city's mayor Freddy Mbonimpa on Tuesday, AFP reported. Security has been boosted in Bujumbura since Monday's attacks, with Mbonimpa adding that criminals "often carry grenades in bags or baskets."
Motorbikes are a common mode of transport in Bujumbura but it remains unclear who is using them for grenade attacks, with security forces and opposition activists blaming each other.
The crisis in Burundi shows little signs of ending. Nkurunziza's government rejected an African Union plan to deploy a 5,000-strong peacekeeping force in the country, while peace talks due to take place in January between government and opposition representatives broke down.