Burundi: African Union Won't Send in Peacekeepers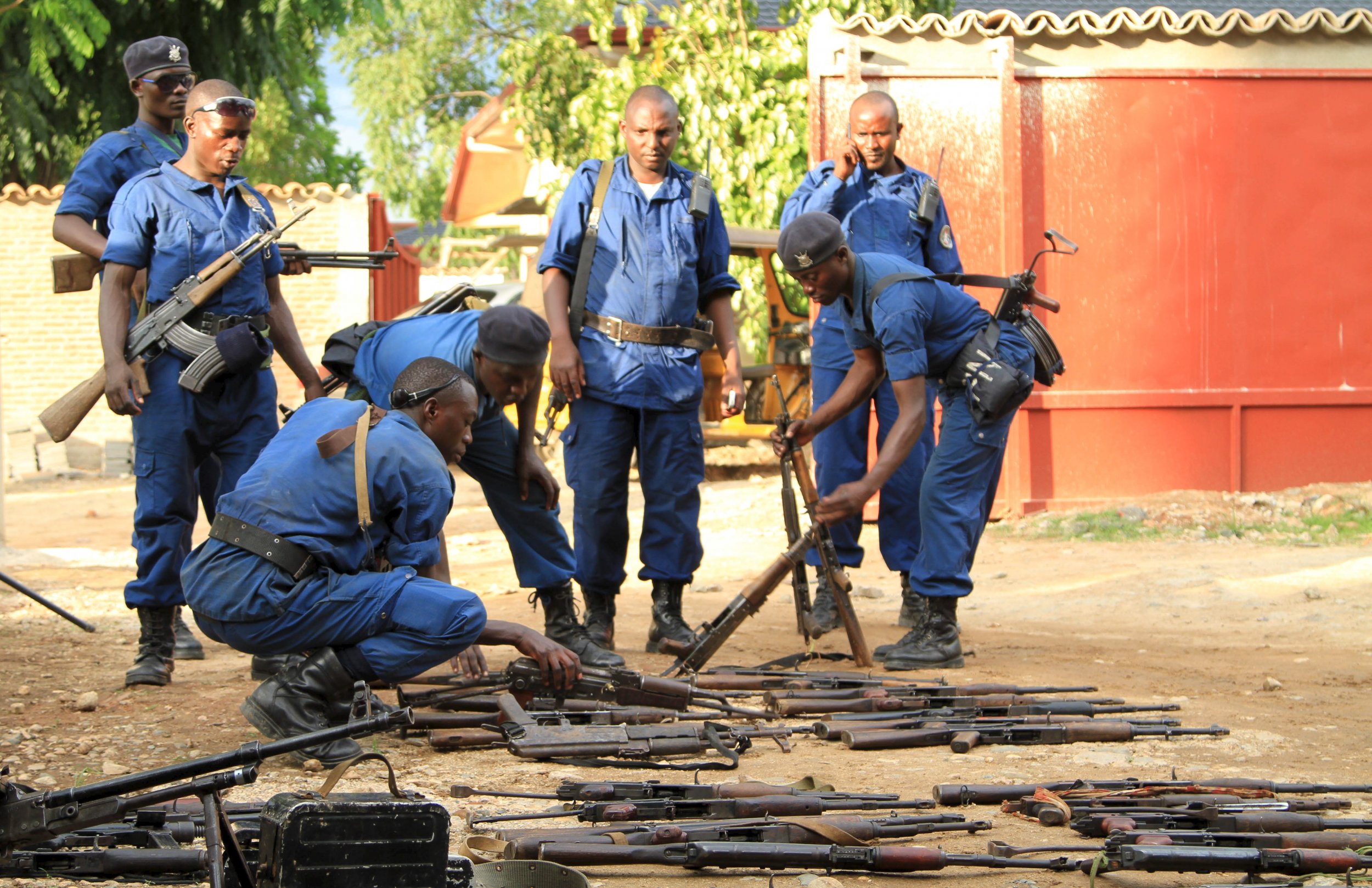 The African Union (AU) has pulled back from its plan to impose a 5,000-strong peacekeeping force on Burundi.
More than 400 people have been killed in clashes between government forces and opposition activists since President Pierre Nkurunziza announced his intention to run for a third term in April 2015. Former Burundian presidents have warned of the prospect of genocide and Amnesty International claimed on Thursday it had discovered evidence of five possible mass graves in and around the capital Bujumbura.
The AU proposed in December to deploy the peacekeeping force with a mandate to protect civilians regardless of whether it was accepted by the government in Burundi. The proposal constituted the first time the AU has invoked Article 4 of its charter, which permits AU intervention in a member state "in respect of grave circumstances, namely: war crimes, genocide and crimes against humanity."
The proposal was met with strong opposition in Burundi, with Nkurunziza saying that any such deployment would be considered a foreign invasion and that the government would respond with force.
Smail Chergui, the AU's commissioner for peace and security, said that the body had decided to send "a high-level delegation" to Burundi to dialogue with the government on accepting the peacekeepers, rather than imposing them by force. "We want dialogue with the government of Burundi," said Chergui, according to Reuters.
The topic was discussed at the AU's annual summit, which took place on Saturday and Sunday in the Ethiopian capital Addis Ababa. The AU struggled to obtain unanimity on the proposal, with some leaders, including President Yahya Jammeh of the Gambia, saying they wanted to deploy a force only if Burundi consents. Diplomats attending the summit said that South Africa and Tanzania were also among those opposed to the idea of imposing peacekeepers on Burundi, Reuters reported.
Nkurunziza came to power in 2005, when he was chosen by the country's parliament rather than the electorate as part of a peace process following a 12-year civil war in which 300,000 people died. Opponents criticized his decision last year to run for a third term as unconstitutional, but Nkurunziza's camp argued it was only his second term as an elected president, a view upheld by Burundi's Constitutional Court.
Peace talks scheduled to take place in Tanzania in January broke down after the government pulled out, citing the presence of opposition activists whom they blame for the outbreak of violence.