Burundi School Sends Home 230 Pupils for Defacing President's Picture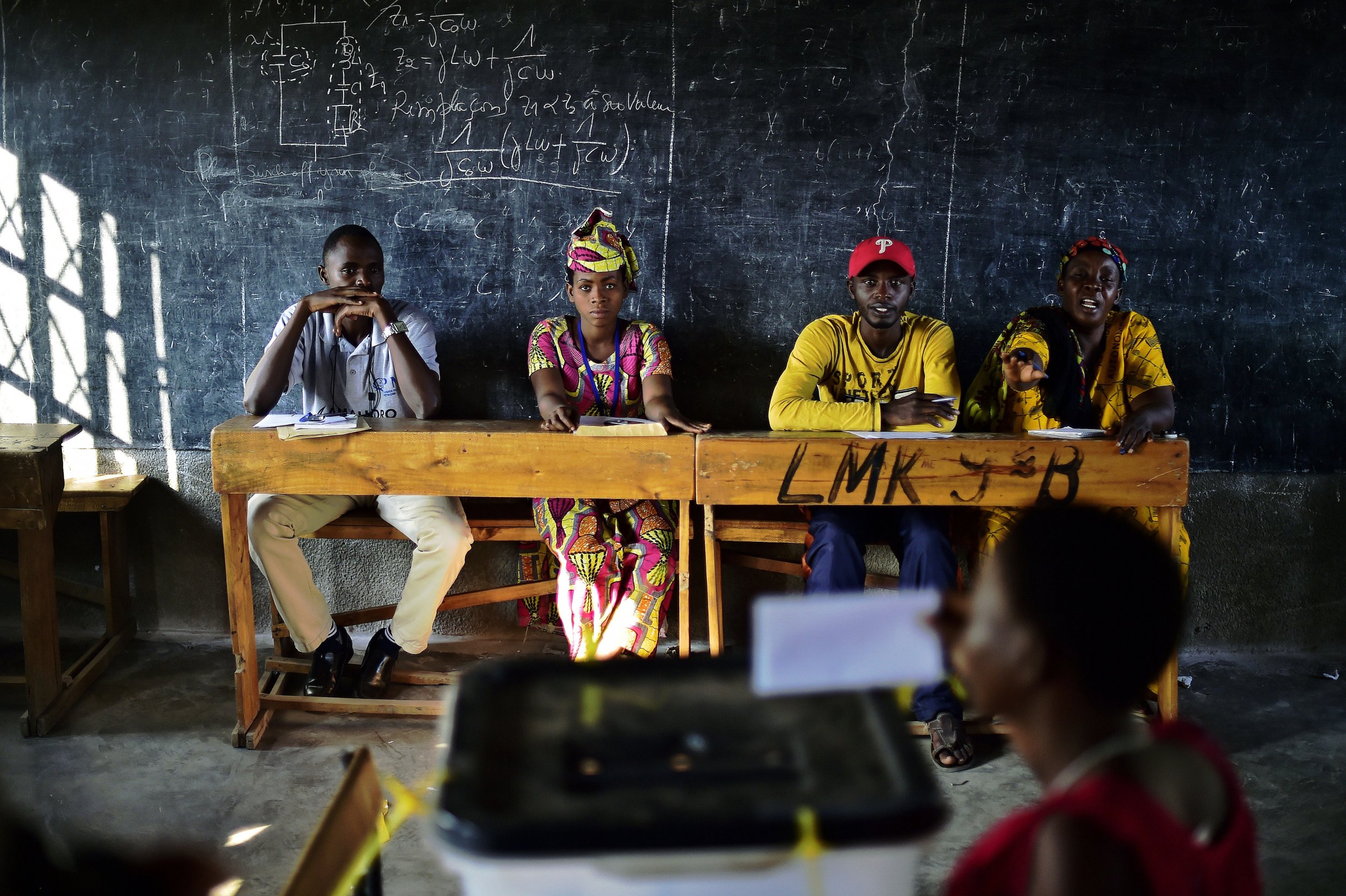 More than 200 students at a school in Burundi were sent home Tuesday after defacing pictures of President Pierre Nkurunziza, according to an education official.
Kwizera Guillaume, the director of education in Ruyigi province in eastern Burundi, told Reuters that 230 children—in total, four classes—were sent home from sitting an exam after defacing Nkurunziza's portrait in their textbooks.
"It is an option we took to push them to reveal the authors of the acts," said Guillaume.
Since April 2015, when Nkurunziza declared his intention to run for a third presidential term, Burundi has been the site of political tension and violence. The violence has pitted government loyalists against opposition activists, who say that Nkurunziza's third term is unconstitutional. More than 400 people have been killed and more than 250,000 Burundians displaced from the tiny East African country, which endured a 12-year civil war between 1993 and 2005 that was fought along ethnic lines and killed some 300,000 people.
Tuesday's incident is not the first time that disobedient students have clashed with Nkurunziza's government, which has been quick to crack down on dissent. Earlier in June, 11 secondary school pupils were arrested for scribbling on photos of Nkurunziza in Muramvya province in the west of the country. At the time, Muramvya governor Emmanuel Niyungeko said that the president "is in the second position of honor after God" and that the offending pupils "made a serious offense." The children were charged with insulting the head of state, which carries a punishment of up to five years in jail plus up to $32 in fines.
Burundi's political crisis has also threatened to destabilize others in the region. The government in Burundi's capital Bujumbura has been engaged in tit-for-tat accusations with its neighbor Rwanda over claims that the latter is recruiting Burundian refugees into militias to depose Nkurunziza. Rwanda has flatly denied the claims and recently expelled almost 400 Burundian refugees, some of whom were accused of spying for the Nkurunziza government.