Burundi and Rwanda: East Africa's Bad Neighbors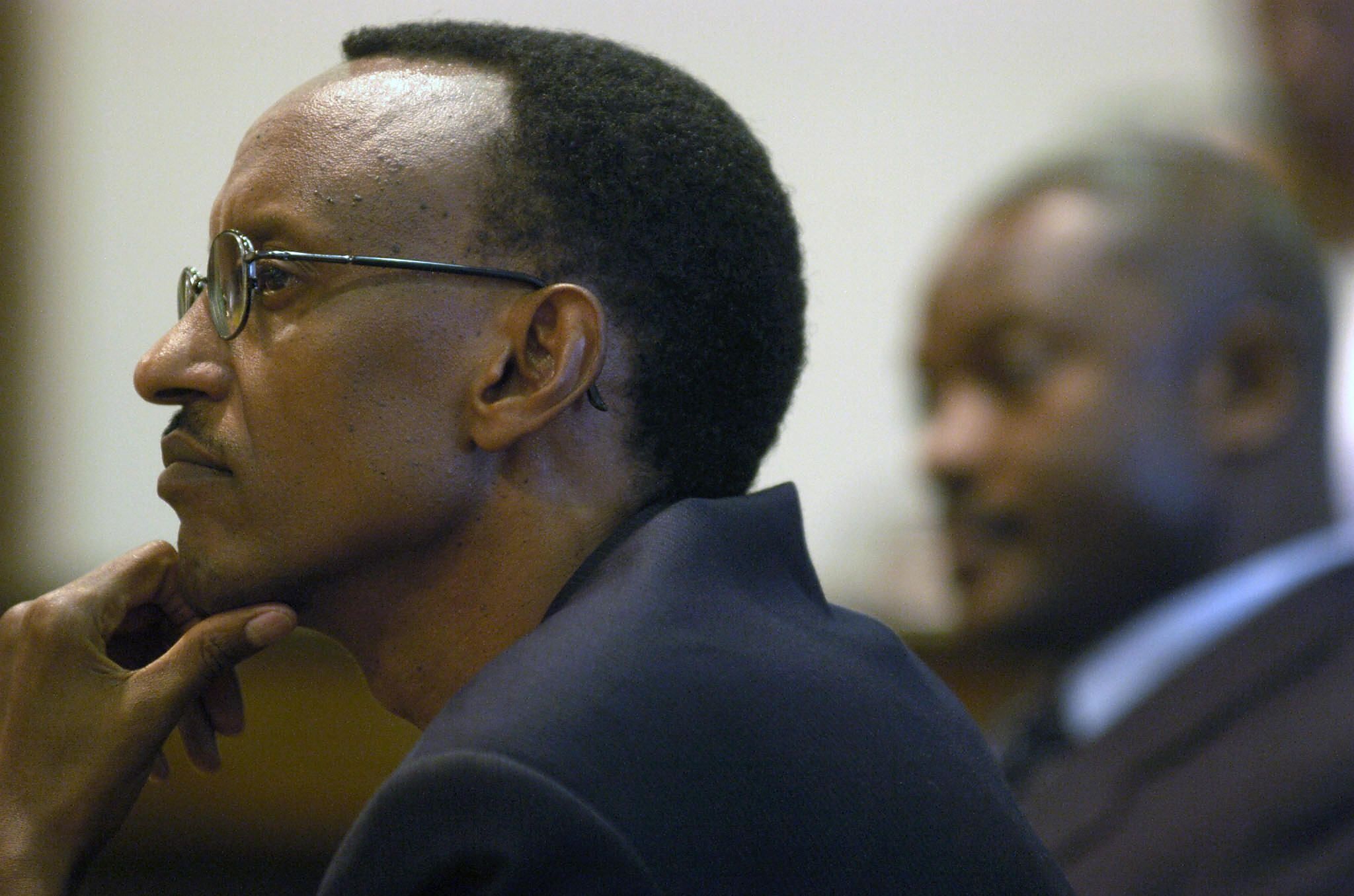 For much of the 20th century, Burundi and Rwanda could not have been closer.
The two tiny Great Lakes countries were administered as the single kingdom of Ruanda-Urundi as part of the Belgian colonial empire in Africa, only emerging as independent nations in the early 1960s. Since then, there have been tragic similarities in the two countries' paths.
Rwanda suffered a devastating genocide in 1994, when an estimated 800,000 people—mostly members of the Tutsi ethnic group, but also moderate Hutus—were slaughtered by Hutu extremists. Burundi, which has a similar ethnic makeup to Rwanda—about 85 percent Hutu and 15 percent Tutsi—also experienced a massive loss of life during a 12-year civil war, fought between 1993 and 2005 largely along ethnic lines, which claimed around 300,000 lives.
Now, the two countries appear to be poles apart, despite a shared border that stretches for hundreds of kilometers. The political crisis that has engulfed Burundi since President Pierre Nkurunziza put himself forward for a third term in April 2015 has led to a series of allegations and counter-allegations between the two states. These tensions have culminated in Rwanda expelling up to 1,500 Burundian refugees over the past week in an apparent warning shot to its troubled neighbor.
Rwanda has been critical of Nkurunziza's decision to stay in power from the outset. The ensuing crisis has claimed more than 400 lives in Burundi and displaced more than 260,000 refugees. Rwanda has been the second-highest recipient of Burundian refugees, taking in almost 78,000 (Tanzania has borne the greatest burden, receiving a huge 138,000 refugees). Rwandan President Paul Kagame used a speech in November 2015 to implore the Burundian leader to reconsider his decision in order to avoid a repeat of the genocide Rwanda experienced in Burundi. "They should have learned the lesson of our history," said Kagame.
Kagame's pleas to Nkurunziza have been somewhat watered down by the fact he himself is seeking an extended stay in office, following a referendum in Rwanda in December 2015, in which voters backed a change of the constitution to allow the president to seek a third presidential term.
Burundi has refused to take such criticism lying down and has leveled accusations against its neighbor of meddling in its internal affairs. Specifically, Burundi says that Rwanda has been recruiting Burundian refugees into armed militias aimed at overthrowing the Nkurunziza government. U.S. advocacy group Refugees International alleged in a December 2015 report that it had evidence of up to 80 cases of Burundians resident in Rwanda's biggest camp being recruited, with the rebels looking to establish a 5,000-strong force. These allegations were backed up by a United Nations report leaked in February and U.S. officials, who have raised concerns about Rwanda "destabilizing" its neighbor.
Rwandan officials have consistently denied the allegations and the Rwandan foreign ministry announced in February that it would be relocating Burundian refugees to third countries due to the "growing risks to our national security and the Burundian impasse and misunderstandings in our foreign relations." "This is one of the most fractious periods in Rwanda-Burundi relations in a very long time," says Phil Clark, an expert in the politics of the Great Lakes region at SOAS, University of London.
Rwanda does have history of supporting armed rebellion in neighboring countries—the government in Kigali has supported various revolutions in Democratic Republic of Congo over the past few decades and in 2012 was accused by a U.N. panel of experts of having direct control over rebels including the M23, which failed to overthrow the government of Congolese President Joseph Kabila during a one-and-a-half year rebellion in eastern Congo.
According to Clark, however, the Burundian opposition "doesn't bear the hallmarks of rebellions backed by Rwanda." Burundi's rebel groups are scattered and have had little impact on Nkurunziza's position, instead resorting to tit-for-tat killings.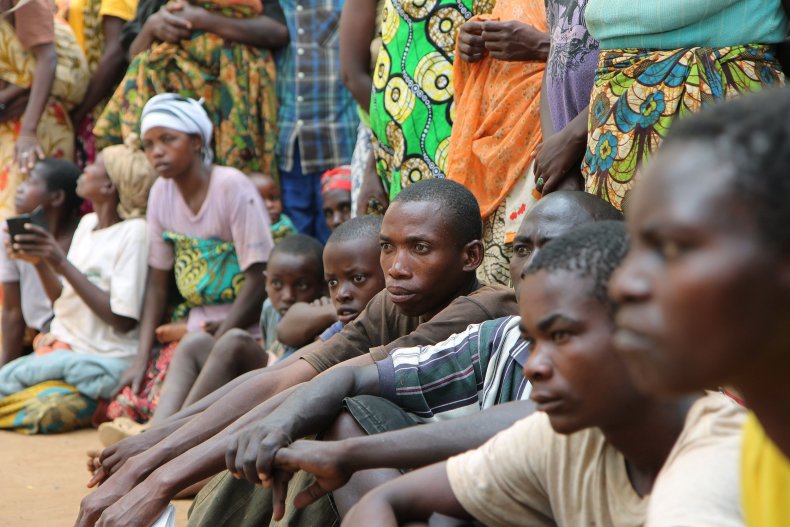 The relationship between the two countries is complicated further by their close economic ties. Burundi and Rwanda are both part of a six-country regional trading bloc called the East African Community (EAC), with Kenya, Tanzania, Uganda and the recently-admitted South Sudan the other members.
The EAC is supposed to function in a similar manner to the European Union, with goods and people moving freely across borders in the name of trade. The crisis in Burundi has damaged these economic links, however, with the vast majority of Rwandan traders reportedly suspending operations in Burundi due to insecurity. Rwandan trade minister Francois Kanimba said in January that exports to Burundi had been reduced by as much as 20 percent due to the crisis.
Rwanda has taken a backseat in EAC attempts to resolve Burundi's problems, with Uganda taking the lead in arranging peace talks between the government and opposition figures. The process has stalled, however, as Uganda prepared to hold elections in February and has been dealing with their aftermath. A visit to Burundi by U.N. Secretary-General Ban Ki-moon in February raised hopes that peace talks could be revived following a pledge by Nkurunziza to participate, as well as freeing 2,000 prisoners. But violence has persisted, with the president condemning the killing of a senior army general by rebels in a gun and rocket attack in Bujumbura in April.
With no political solution to Burundi's problems in sight and Nkurunziza bedding down for the long haul, Clark predicts that Rwanda and Burundi will remain distant neighbors. "This is going to continue to be a very difficult relationship, especially if Nkurunziza remains in power. There's no question that Kigali sees Nkurunziza as the problem... [but] Nkurunziza is digging his heels in," says Clark. "This sends a message to Rwanda that they should expect the status quo to hold, at least for the next year or so."