Rwanda to Relocate Burundian Refugees After Accusations of Militia Recruitment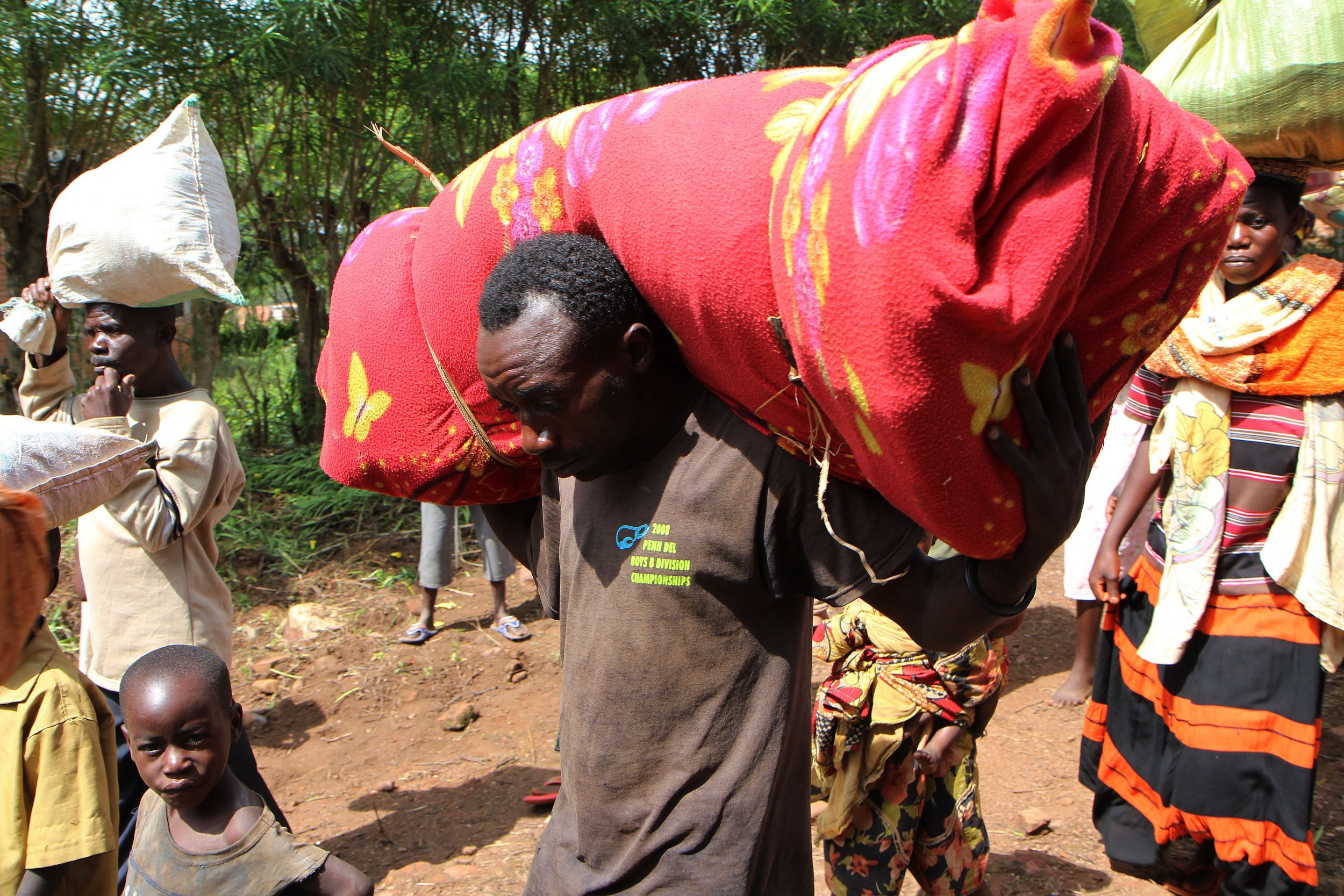 Rwanda's government says it will relocate Burundian refugees who are currently living in the country, following accusations that Burundians in Rwandan refugee camps are being recruited into militias.
Burundi has seen a mass exodus of more than 240,000 refugees since April 2015, when President Pierre Nkurunziza's decision to run for a third term sparked violence that is still ongoing. More than 72,000 Burundians are currently seeking refuge in Rwanda.
The Rwandan government has repeatedly denied accusations of military recruitment of Burundian refugees. U.S. officials raised concerns on Wednesday that Rwanda is "destabilizing" the situation in Burundi, where more than 400 people have been killed in clashes between security forces and opposition activists.
In a statement released on Friday, Rwanda's foreign ministry said that the government would immediately begin working with international partners "to plan the orderly and safe relocation of Burundian refugees to third countries." Foreign Minister Louise Mushikiwabo said that while Rwanda "readily shoulders its obligations" towards refugees, their long-term presence in a country so close to Burundi poses "considerable risks" for all involved.
"For Rwanda, the growing risks to our national security from the Burundian impasse and misunderstandings in our foreign relations are unacceptable," said Mushikiwabo.
The Rwandan foreign minister took to Twitter to express her dissatisfaction at "politicking" on the issue of Burundian refugees:
The statement did not specify how many refugees would be relocated or which third countries would host them. Tanzania currently hosts almost 130,000 Burundian refugees, while 21,000 are living in Uganda and 18,000 in Democratic Republic of Congo (DRC), according to the U.N. Refugee Agency. Newsweek received no immediate response when it contacted the Rwandan government for comment.
An expert report to the United Nations Security Council leaked earlier in February cited testimony from 18 Burundian combatants who said they were recruited from the Mahama refugee camp in Rwanda and given training in the use of weapons, including assault rifles and rocket-propelled grenades. The combatants, who were located in eastern Democratic Republic of Congo, said some of the training was carried out by Rwandan military personnel and that their ultimate goal was to topple Nkurunziza's government.
A December 2015 report by U.S.-based advocacy group Refugees International found at least 80 alleged cases of recruitment of Burundian refugees by armed Rwandan groups not affiliated to the Rwandan government. Rwandan President Paul Kagame has rejected the accusations of recruitment as "childish" and lacking evidence.
Kagame criticized Nkurunziza's decision to run for a third term in May 2015, describing it as "just one problem among many" in Burundi. Rwandan officials have also accused Burundi of harboring members of the Democratic Forces for the Liberation of Rwanda (FDLR), a rebel group linked to the 1994 genocide in Rwanda.
Former Burundian presidents and U.N. officials have warned of the risk of genocide in Burundi, which has a similar ethnic makeup to Rwanda. More than 800,000 Tutsis and moderate Hutus were killed by Hutu extremists in Rwanda in 1994.