Burundi Rebels Claim Rwanda Military Training: Report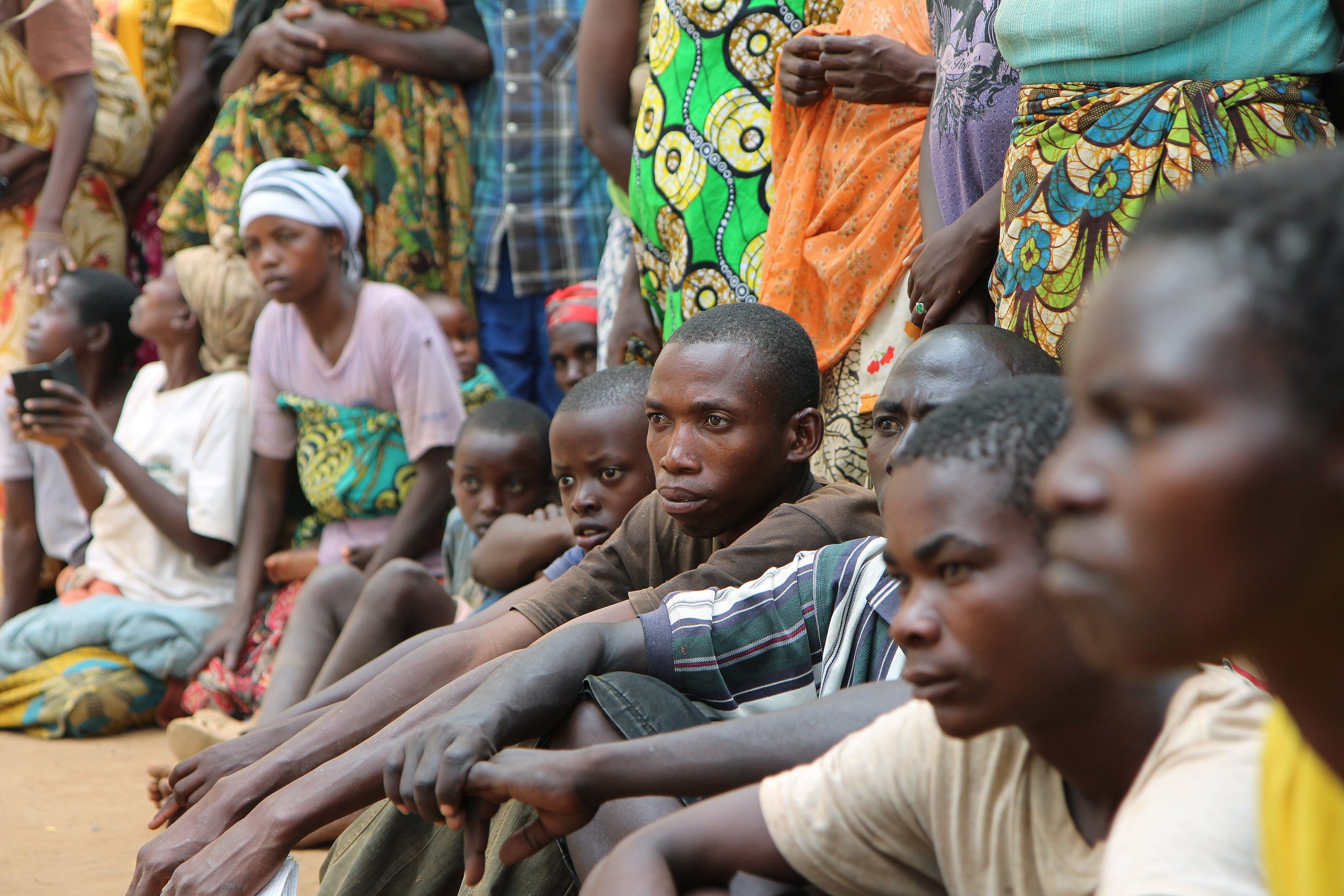 Rwanda has been accused of training Burundian rebels to topple Burundi's President Pierre Nkurunziza, according to a confidential report to the United Nations Security Council and reported by Reuters.
Nkurunziza plunged Burundi into crisis when he announced his intention to run for a third term in April 2015. Since then, more than 400 people have been killed in clashes between security forces and opposition activists and almost 240,000 refugees have fled Burundi, 72,000 of whom have gone to neighboring Rwanda.
A December 2015 report by U.S.-based advocacy group Refugees International pointed to the potential recruitment of Burundian refugees into non-state armed groups in Rwanda. Paul Kagame, the Rwandan president, rejected the allegations as "childish" and said there was no evidence Rwanda was training or arming Burundian opposition activists.
The report to the Security Council was compiled by experts monitoring sanctions on Democratic Republic of Congo, where 18,000 Burundians have sought refuge. The report cited testimony from 18 Burundian combatants in eastern Congo who claimed they were recruited from Rwanda's Mahama refugee camp and given two months combat training by instructors including personnel from the Rwandan military. Mahama is the biggest refugee camp in Rwanda, with a population of more than 44,000. The report did not state why the combatants had crossed into eastern Congo.
The combatants said there were at least 400 recruits being trained in a forest camp in Rwanda and that they were instructed in the use of weapons including assault rifles and rocket-propelled grenades. The report said that the recruits were transported around Rwanda with a military escort and that the combatants "reported that their ultimate goal was to remove Burundian President Pierre Nkurunziza from power."
The allegations were rejected by Rwandan U.N. Ambassador Eugene Gasana, who told Reuters that the report "further undermines the credibility of the group of experts" investigating the Burundian crisis.
Former Burundian presidents and U.N. officials have raised concerns that the conflict in Burundi could descend into an ethnic genocide similar to that seen in Rwanda. In 1994, more than 800,000 members of the Tutsi ethnic minority, as well as moderate members of the Hutu majority, were killed by Hutu extremists. Rwanda and Burundi have a similar ethnic makeup—about 85 percent Hutu and 15 percent Tutsi. Burundi suffered a 12-year civil war that ended in 2005 and pitted the Tutsi-led army against the Hutu majority and in which 300,000 people were killed. Nkurunziza was a Hutu rebel leader in the civil war.
The U.N. Security Council visited Burundi in late January for the second time in a year and is demanding Nkurunziza de-escalate the conflict by agreeing to the deployment of an international force. Nkurunziza rejected proposals by the African Union to deploy a 5,000-strong peacekeeping force.