U.S. Worried About Rwanda 'Destabilizing' Burundi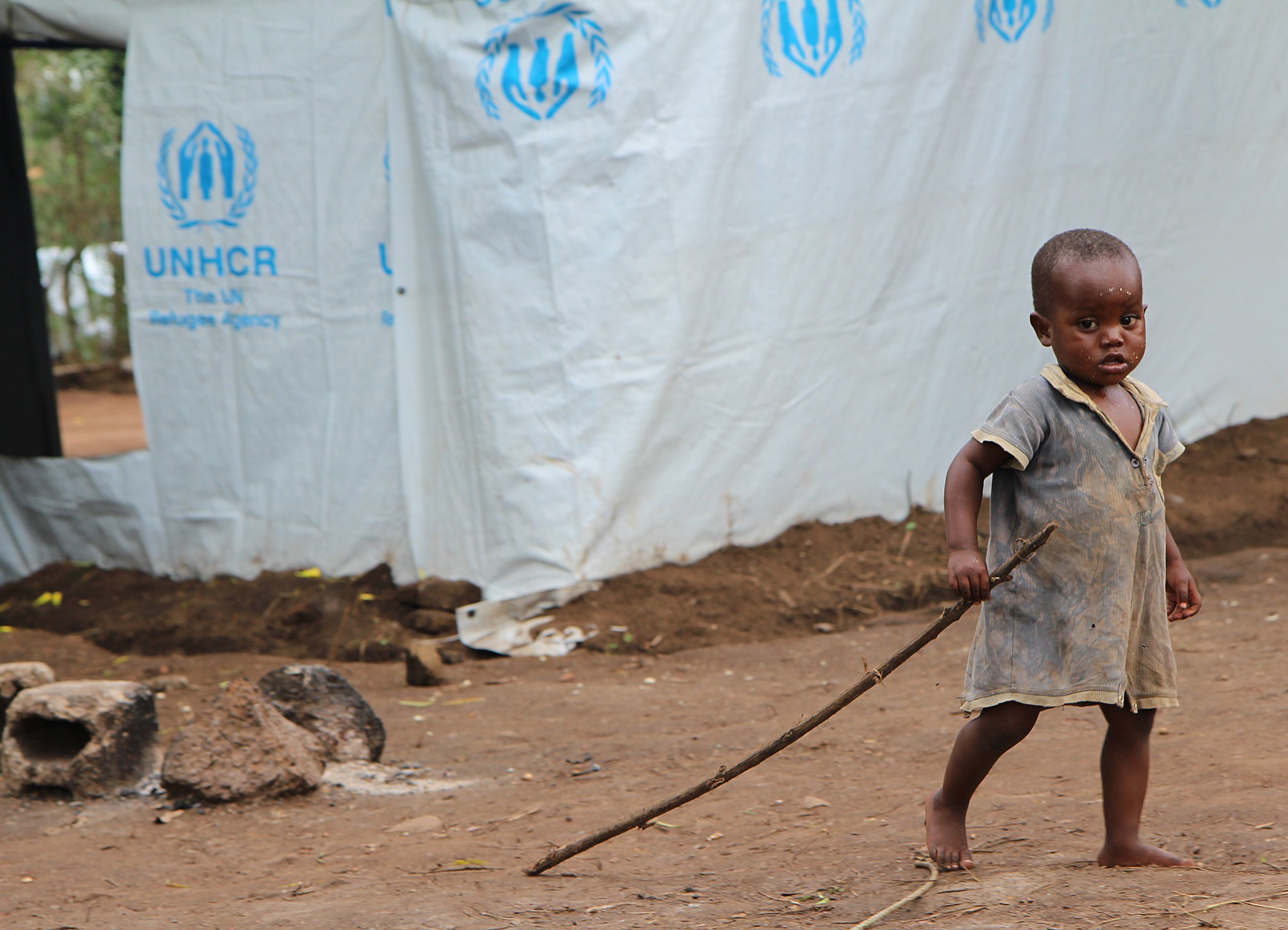 U.S. officials have raised fears that Rwanda is engaged in "destabilizing" the situation in neighboring Burundi.
Burundi was plunged into conflict in April 2015, when President Pierre Nkurunziza announced his decision to run for a third term in office. Since then, more than 400 people have been killed in clashes between security forces and opposition activists, including nearly 90 people between December 11-12 after opponents of Nkurunziza attacked military sites in the capital Bujumbura, prompting a brutal response from government forces.
Reports have recently emerged that Rwandan groups are allegedly recruiting Burundian refugees from camps in the country and training them to topple Nkurunziza's government. A confidential report to the United Nations Security Council leaked in January cited testimony from 18 Burundian refugees, who claimed that they were recruited from the Mahama refugee camp in Rwanda and given military training by instructors including Rwandan military personnel.
A December 2015 report by U.S.-based advocacy group Refugees International found at least 80 alleged cases of recruitment by non-state armed groups in Rwanda, with some Burundian refugees claiming the Rwandan rebels were trying to establish a 5,000-strong force. The Rwandan government has rejected the findings of both reports.
More than 240,000 refugees have fled Burundi since April 2015, with 72,000 seeking sanctuary in Rwanda. The Mahama refugee camp in eastern Rwanda is the biggest in the country, hosting more than 44,000 refugees.
In a U.S. Senate Foreign Relations Committee hearing, two senior U.S. diplomats said they were concerned by the reports and urged Rwanda to investigate alleged refugee recruitment. Thomas Perriello, U.S. envoy to the Great Lakes region, said he had met three former Burundian child soldiers in Democratic Republic of Congo (DRC), who claimed they had been recruited and given military training by Rwandans. "Any effort to recruit combatants, whether children or adults, out of refugee camps is completely unacceptable," said Perriello.
Linda Thomas-Greenfield, the U.S. assistant-secretary of African affairs, said the U.S. had raised its concerns with the Rwandan government, which has said it would take action to stop refugee recruitment. "Now is not the time for the people of Rwanda, Burundi and the wider region to see a repeat of the crisis and violence that surrounded the M23 militia in the eastern DRC a few years ago," said Thomas-Greenfield. M23 rebels seized control of the city of Goma in DRC in November 2012, displacing 140,000 people. Rwanda was accused of sponsoring the rebels to overthrow the DRC government, although Rwandan President Paul Kagame repeatedly denied the allegations.
The political situation in Burundi has reached a standstill after Nkurunziza rejected a proposed 5,000-strong African Union peacekeeping force and the government pulled out of negotiations with opposition members scheduled to take place in Tanzania in January.
U.N. officials and former Burundian presidents have warned that the violence could be taking on an ethnic nature in a region scarred by the Rwandan genocide in 1994, in which more than 800,000 Tutsis and moderate Hutus were killed by Hutu extremists.