Caitlyn Jenner Proposes Moving Homeless to 'Open Fields': They're 'Destroying' Businesses
California GOP gubernatorial hopeful Caitlyn Jenner has proposed moving homeless individuals to "open fields," arguing that they are "destroying" businesses in the state.
Jenner, a former Olympic athlete and reality-TV star, announced her challenge against California's Governor Gavin Newsom, a Democrat, in April as it became apparent that a recall campaign against him would succeed. Although the prominent transgender celebrity's campaign has drawn substantial attention, polling suggests that Newsom is well positioned to win in the pending recall vote.
"They're destroying Venice Beach. They're destroying all the businesses down there," Jenner said of California's homeless population in an interview with Inside California Politics on TV channel KRON 4. "They don't need to be there. The crime rate is going up.... It's mostly homeless-on-homeless murders. We can't have that in our streets," she said.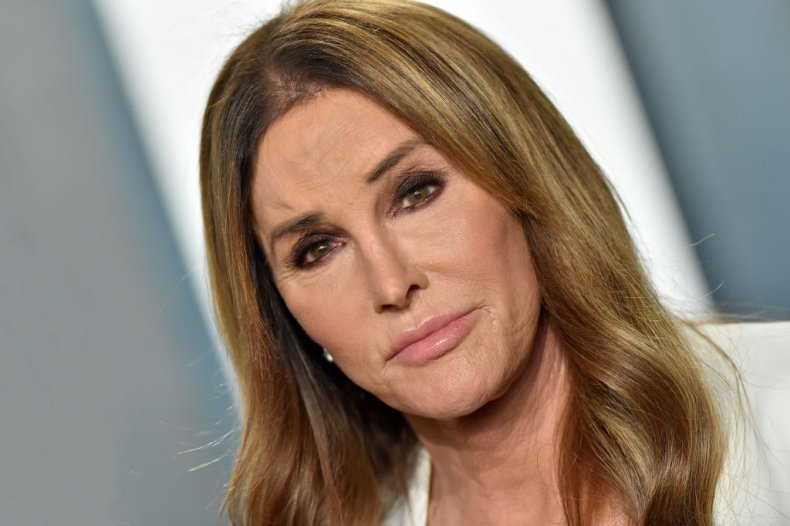 Jenner argued that California needs to "clean up these places." She said the state needs "to provide some place for those people to go, whether it's an open field out in some place, or if you notice at the veterans' facility, there's these big open fields and a lot of places there."
In Venice Beach, the local government has begun a program to provide housing services to the homeless community by the boardwalk. News channel KTLA 5 reported last week that a six-week program was offering services and housing to the approximately 200 homeless individuals living in the area.
"We will offer what works: housing, with counseling, or mental health services, substance abuse recovery services and anything else needed to successfully transition people into housing," Los Angeles City Councilman Mike Bonin told KTLA 5.
As of January 2020, more than 161,000 homeless people were residing in California, according to a May report released by the U.S. Department of Housing and Urban Development. That marked a 7 percent increase over 2019. In Los Angeles County, the numbers rose by 13 percent from 2019 to 2020—with more than 66,000 homeless individuals living there.
May polling conducted by the Public Policy Institute of California showed that just 40 percent of the state's voters support the recall effort against Newsom. Meanwhile, 57 percent said they opposed the recall—suggesting that the Democratic governor is in a strong position to fend off his political opponents.
Jenner's decision to challenge Newsom as a Republican candidate comes as GOP lawmakers in states across the country push to enact legislation targeting the transgender community. These bills aim to prevent transgender athletes from competing in sporting events that align with their gender identities, as well as blocking medical providers from providing gender-affirming care to transgender youths.
Newsweek reached out to Jenner's campaign press office for further comment but did not immediately receive a response.