Pro-Trump Conservatives Come Out Against Caitlyn Jenner's California Campaign
Some loyal supporters of former President Donald Trump have already come out against former Olympic athlete and reality-TV star Caitlyn Jenner's bid to be elected as a Republican governor in California.
Jenner, who initially backed Trump, announced her campaign to challenge California's Democratic governor, Gavin Newsom, in an expected special recall election later this year. The transgender celebrity came out against Trump in 2018 after he repealed federal guidelines that allowed transgender students to use the bathrooms they chose.
Jenner has brought on Brad Parscale, a friend and Trump's former campaign manager, to help her put together her California campaign. But some Trump loyalists are already voicing their opposition to her candidacy.
Jenna Ellis, a lawyer who represented Trump during his unsuccessful legal efforts to challenge the 2020 election, mocked Jenner's announcement. Ellis shared a screenshot of a Twitter poll she carried out earlier this month when it was first reported that Jenner was considering a run to unseat Newsom.
The poll results showed that 92 percent of nearly 16,000 respondents said they'd prefer "an actual lamp shade" to be California's governor instead of Jenner or Newsom. Just 6 percent said they'd back Jenner, and 2 percent said they'd vote for Newsom to remain in office. Ellis tweeted, "Caitlyn Jenner announces run" along with a screenshot of the unscientific poll results.
Nicholas Fuentes, a far-right political commentator and host of the America First podcast, pushed back against Jenner's candidacy.
"We cannot allow the Party of Trump to become the party of Rick Grenell and Caitlyn Jenner," he wrote. Grenell is a prominent openly gay Republican who served as Trump's ambassador to Germany.
"Republican Governor Caitlyn Jenner is the future conservatives want. No thank you," Fuentes wrote in another tweet.
Leo Terrell, a civil rights attorney and Fox News contributor who endorsed Trump in 2020, voiced his opposition as well.
"I will not support Caitlyn Jenner for Governor. She is not a Trump's Republican. A Trump's Republican CAN win in California," Terrell wrote on Twitter.
Other conservatives mocked Jenner, while some misgendered her.
"Having left the state, I no longer have a dog in this fight. But it would be absolutely hilarious if the first female governor of California were a man," Michael Knowles, a right-wing political commentator and podcast host, tweeted.
Knowles also launched a Twitter poll that shows that nearly 70 percent of almost 14,500 respondents (as of the time of writing), who said they identified as conservatives, would not support Jenner's campaign. Just 26 percent of self-identified conservatives said they'd back the celebrity's gubernatorial bid.
Jenner's decision to run as a Republican comes as GOP lawmakers across the country are pushing forward an unprecedented number of anti-trans bills in state legislatures. Earlier this month, Arkansas became the first state in the nation to ban medical professionals from providing gender-affirming health care services to transgender minors.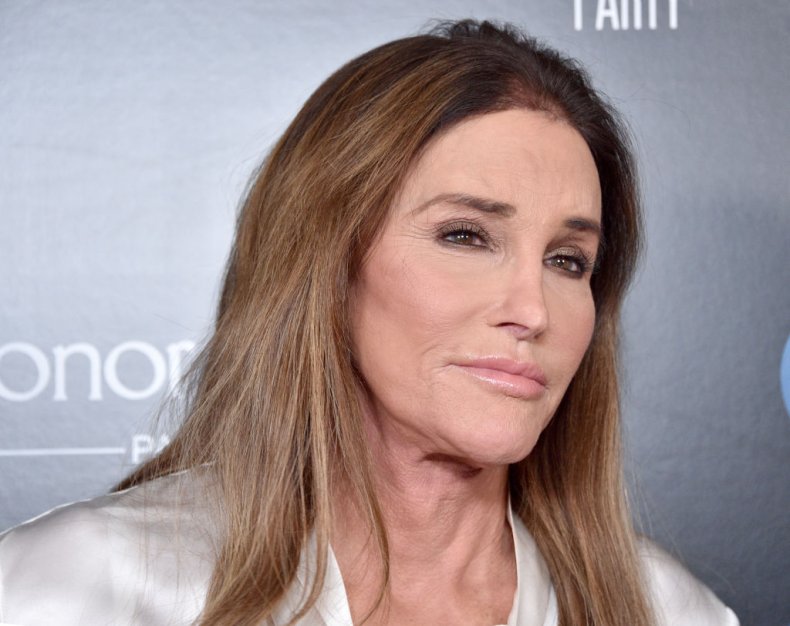 Newsom currently looks well positioned to fend off challengers. Polling by the Public Policy Institute of California in late March showed that 56 percent of Californians said they'd support him in a recall election, while just 40 percent said they'd back an opponent.
Newsweek reached out to Trump and Jenner for comment but did not hear back before publication.