Californians Waiting for Unemployment Benefits Find Accounts Frozen Over Fraud Fears
The California Employment Development Department (EDD) has frozen the accounts of numerous people relying on unemployment benefits to weather the pandemic as it investigates fraud.
The EDD said that those affected by the suspended payments will need to have their identity verified before the processing of their claim can resume, leaving many uncertain about when they will receive the financial support.
Throughout the pandemic, the unemployment fund has been hit by delays and errors in its processing of financial support, as well as widespread fraud.
In a tweet on Sunday, the EDD wrote: "As part of ongoing efforts to fight fraud, EDD has suspended payment on claims considered high risk and is informing those affected that their identity will need to be verified starting this week before payments can resume."
The EDD also sent out an email to those whose accounts are frozen, saying their claim may be tied to fraudulent activity.
One recipient, Mark Brewer, a San Francisco resident and former food delivery driver who has been on pandemic unemployment assistance (PUA) since March, told Fox News that the suspensions were "just incredibly horrible timing. Just so cold."
He said he has faced several issues with EDD as he struggled to live on the minimum payment of $167 a week for the last three months.
"I think they're doing it because it's a lazy approach and they just want to get rid of the fraud. But at my expense and other people that are obviously not fraudsters," he added.
The letter reportedly says that instructions on how to verify identification will come from the EDD on January 6. But this comes a week after the first notification about payment suspensions, leaving many in the dark about when they might receive their benefits.
It comes as jobless claims have continued to rise throughout the pandemic.
Many in the U.S. were left without funds when federal unemployment benefits briefly lapsed on December 26 before President Donald Trump signed the latest COVID relief and spending package.
In California, Senator Scott Wiener told Fox News that state officials' officers have received swathes of complaints about the recent EDD account suspensions.
He told the broadcaster that the EDD's investigation into the fraudulent activity should not be done in a way that hurts honest people, saying: "People have had to deal with way too much in terms of accessing the benefits, we have this huge backlog in terms of getting people approved... and now we have this."
Newsweek has contacted the EDD and Senator Weiner for comment.
EDD dogged by problems
Earlier in the pandemic, Senator Wiener and other public officials publicly called out EDD over "unacceptable delays and errors around unemployment benefits" during the pandemic.
In October, the EDD announced that the millions of backlogged claims would not be cleared until January, leaving Californians who have waited months for benefits with little recourse until the new year.
The EDD has also been dealing with several issues of widespread fraud. Last month it emerged that over $2 billion has been stolen from California's unemployment fund.
The Bank of America announced that the billions of dollars in unemployment benefits distributed under contract with the EDD have been stolen.
In a letter written to state legislators, bank officials identified 640,000 accounts with suspicious activity in the state's unemployment benefits system that should be investigated.
"Our assessment is that there is activity consistent with fraud in those accounts on the order of approximately $2 billion," the letter read.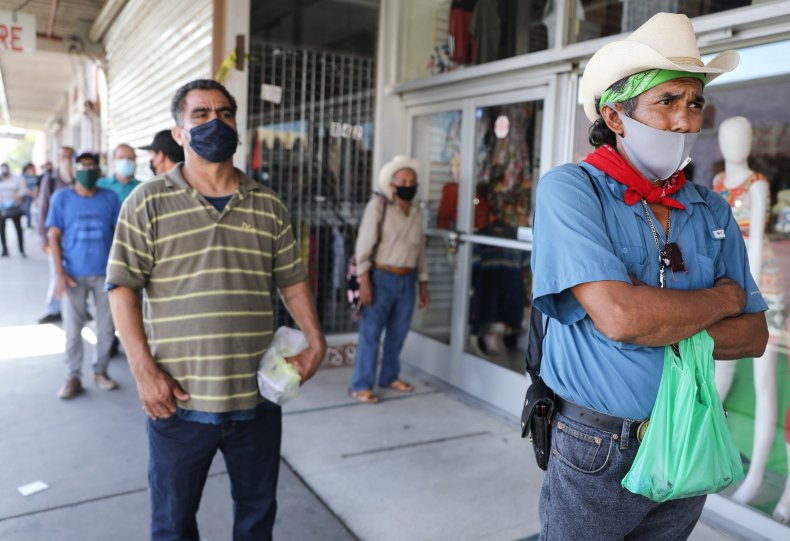 This made the scam the highest estimated fraud amount in the system, which has paid out $110 billion in unemployment benefits since the beginning of the pandemic.
The account suspensions come just as the EDD announced it will pay an extra $300 a week into eligible Americans as the unemployment benefits are extended until March 13.
The EDD said in a statement: "The California Employment Development Department (EDD) is expediting an expansion of federal unemployment benefits after receiving the first portion of needed guidance from the U.S. Department of Labor. That begins with the delivery of supplemental federal payments to more than a million Californians currently collecting regular Unemployment Insurance or FED-ED extension benefits starting as early as Sunday, January 3."
The financial support includes a supplemental $300 a week, known as Pandemic Additional Compensation in California, added to up to 11 weeks of unemployment benefits a claimant receives and an 11-weeks added to PUA, 11 weeks added to the Pandemic Emergency Unemployment Compensation.
The FED-ED Extension will also remain at up to 20 weeks of benefits—instead of dropping down to a maximum of 13 weeks.