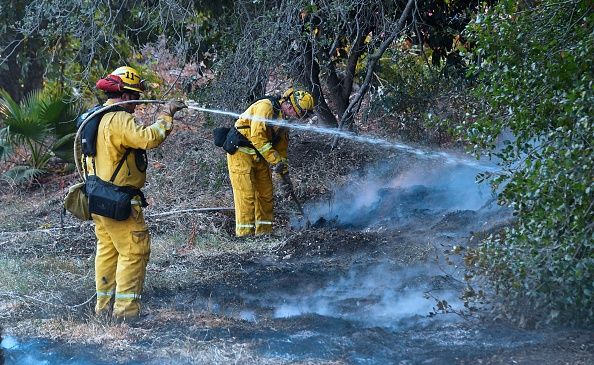 California firefighters are now battling the third largest fire in state history.
The Thomas Fire has burned a total of 259,000 acres and was contained by 40 percent as of Saturday morning. The blaze has the potential to become the biggest fire in state history, as it is not expected to reach full containment until January 2018.
The top two fires in California's history each burned more than 270,000 acres; one occurred in August 2012, the other in October 2003. The current record is held by the 2003 Cedar Fire, which killed 15 people and charred just over 273,000 acres in San Diego.
Counties like Santa Barbara and Ventura are currently facing the blaze and is now threatening Montecito county, the wealthiest county in the state, USA Today reports.
The December blazes have already surpassed California's October fires, which burned through 245,000 acres and killed 43 people near Napa Valley. The Thomas fire has already cost the state $74 million to fight, burned more than 1,000 buildings and over 750 homes, according to authorities. Additional evacuations were ordered Friday morning as the fires swept through Ventura and Santa Barbara counties.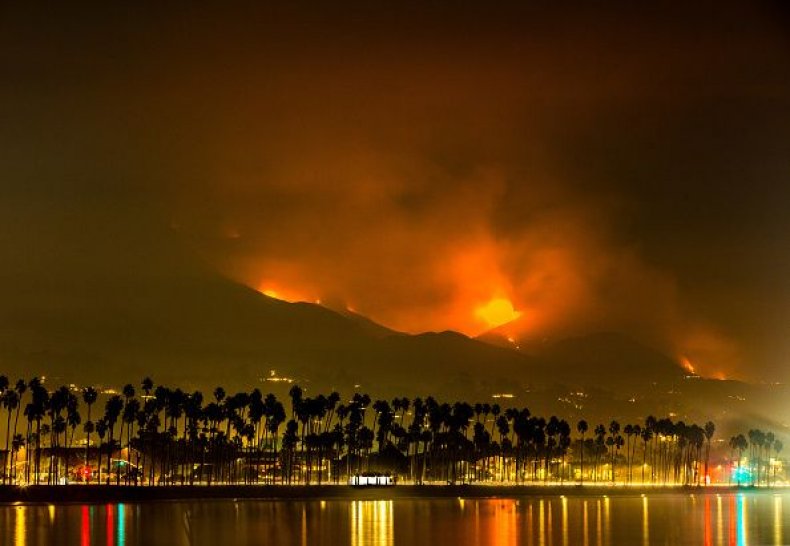 The Creek Fire scorched 24 square miles in Los Angeles County and was at 98 percent containment on Friday morning. It should be at full containment expected by December 23, according to the National Forest Service. The Lilac Fire, which began in San Diego County, was 98 percent contained after affecting more than 6 square miles in the region.
There are currently 8,300 firefighters, 29 helicopters and 77 bulldozers working to fight the blaze as of Saturday morning, according to USA Today. There have been two people that died in the fire, Firefighter Cory Iverson, 32, and Virginia Pesola, 70, of Santa Paula.
On Friday, the main firefighting effort was to keep the fires from spreading to California's most populated regions. Officials said they are continuing to update emergency communication systems with information on the wildfires as they continue to keep it under control.