Abortion-Murder Charge Against Texas Woman Spurs Calls for HIPAA Lawsuit
Texas abortion laws are brushing up against federal legislation designed to protect medical privacy. Calls mounted on Sunday for Lizelle Herrera, a Texas woman charged with murder for self-inducing an abortion, to take legal action against the health-care providers who allegedly reported her to state authorities.
Officers arrested the 26-year-old on charges of "intentionally and knowingly" causing the abortion, sparking international backlash against Texas' stringent new abortion restrictions. In September, the state government passed Senate Bill 8, banning any abortion starting at six weeks into a pregnancy, when many women don't even know they're pregnant.
"She miscarried at a hospital and allegedly confided to hospital staff that she had attempted to induce her own abortion and she was reported to the authorities by hospital administration or staff," Rickie Gonzalez, founder of abortion assistance group La Frontera Fund, told Reuters on Saturday.
Starr County District Attorney Gocha Allen Ramirez said Sunday he would drop charges against Herrera. But the incident led some critics of Texas' abortion policies to argue the arrest stemmed from a HIPAA violation. HIPAA, or the Health Insurance Portability and Accountability Act, is a federal law meant to prevent medical professionals from revealing patients' personal information.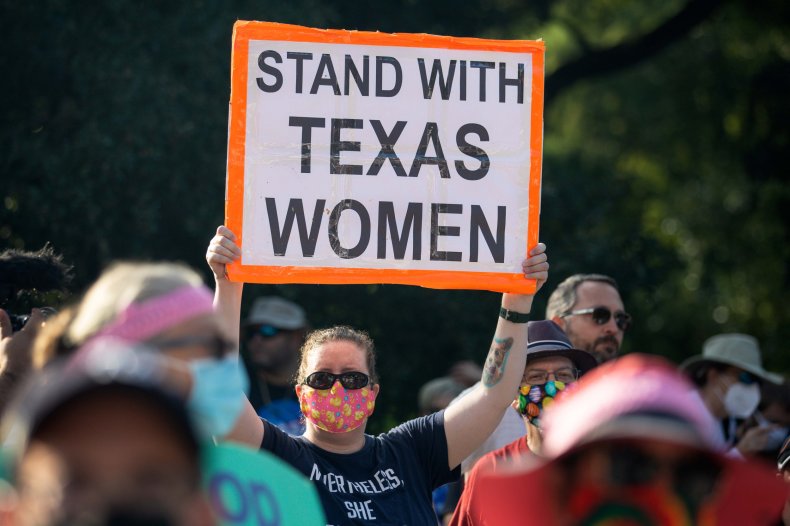 "The officers who violated her civil rights also need to be brought to justice," tweeted Leah Torres, an obstetrician-gynecologist in Alabama.
Attorney and legal expert Tristan Snell wrote: "Sure sounds like Lizelle Herrera should consider suing the bejesus out of: — the hospital and its staff, for HIPAA violations and possibly for malicious prosecution — the sheriff's office and its staff, for false imprisonment and 42 USC 1983 federal civil rights claims."
Others, however, pointed out that the issue could be legally complicated. Texas has some of the strictest anti-abortion laws in the Untied States, banning most abortions, and HIPAA carves out some exceptions for reporting to law enforcement.
One of those exceptions includes "when a covered entity believes that protected health information is evidence of a crime that occurred on its premises," according to the Department of Health & Human Services (HHS).
HIPAA also does not have private cause of action, but there are other legal options including suing for negligence or a breach of contract. HIPAA complaints can also be filed with the HHS.
It remains unconfirmed in Herrera's case what information was divulged, why it was, and if it constitutes an exception.
In announcing his withdrawal of the charges, District Attorney Ramirez said Herrera "cannot and should not be prosecuted for the allegation against her." He hoped, he added, that "it is made clear that Ms. Herrera did not commit a criminal act under the laws of the State of Texas."
Still, the incident brought more attention to Texas' abortion laws, regarded as some of the most restrictive in the United States.
National Advocates for Pregnant Women, a nonprofit, said the incident showed the "true intent" of lawmakers who passed the state's strict legislation, and that more cases could follow.
"It is a tragedy, and just the tip of the iceberg," the group said. "No case in Texas has ever permitted the use of the state's murder law to address abortion or pregnancy loss. This is unconstitutional."
Update 4/11/22, 1:30 p.m. ET: This story has been updated with additional information and background.