Cameroon Imprisons Three Men for 10 Years Over Boko Haram 'Recruitment Joke'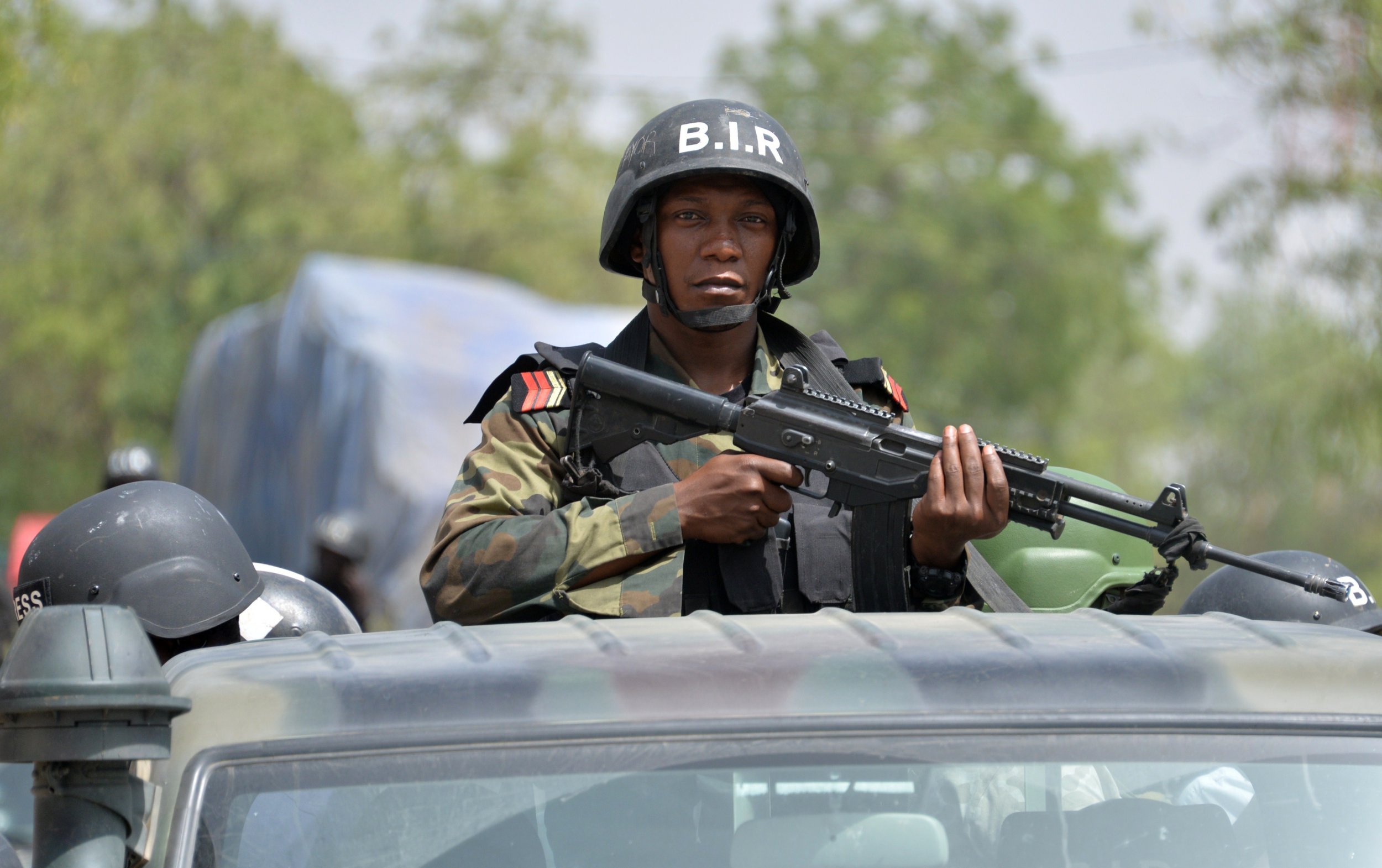 Rights group Amnesty International has criticized a Cameroonian military court after it sentenced three men to ten years imprisonment for circulating a sarcastic text message about Boko Haram.
The Military Court of Yaoundé handed down the sentence Wednesday after recently convicting 27-year-old Fomusoh Ivo Feh and two of his friends for "non-denunciation of terrorist acts," according to Amnesty.
Fomusoh had been arrested on December 13, 2014 after forwarding an SMS message to his friends containing a joke about the Nigerian militant group. After being held in a police cell in the western city of Douala, Fomusoh was transferred to the counter-terrorism agency in Yaoundé, the capital, and then to a prison in Yaoundé, according to a July report by the rights group.
Boko Haram is a militant Islamist group that launched an armed insurgency in north-east Nigeria in 2009. The group has since broadened its attacks to include Cameroon, Niger and Chad.
Fomusoh was arrested soon before starting university after receiving and then forwarding a sarcastic SMS message received from a friend in the military. According to his lawyer, the message joked at the difficulties of finding a job or getting into university without certain academic qualifications.
The message said that even "Boko Haram recruits young people from 14 years old and above. Conditions for recruitment: four subjects at GCE [high school examinations], including religion." One of the friends Fomusoh forwarded the message to in turn forwarded it to a high school student in Douala. The student's teacher saw the message after confiscating the phone and passed it on to the police.
Amnesty International's Samira Daoud said that the ruling was "clear evidence" that Cameroonian military courts should not try civilians and called upon the Cameroonian authorities to unconditionally release all three persons.
"They were simply exercising their right to freedom of expression. Instead of being in school like their friends, these three young men will now spend years of their lives in prison for a simple joke," said Daoud.
The Cameroonian high commission in London declined to comment when contacted by Newsweek.
In conjunction with neighboring countries, Cameroon has been cracking down on Boko Haram since 2015.
A multinational joint task force was set up in early 2015 comprising troops from Nigeria, Cameroon, Chad, Niger and Benin. A Cameroonian court sentenced 89 members of Boko Haram to death in March.
In its July report, Amnesty International said that more than 1,000 people were being detained as part of the Cameroonian government's crackdown on Boko Haram. The rights groups said that many had been arbitrarily arrested and were subjected to torture.