Campus Diversity: Will Trump End Affirmative Action in College Admissions?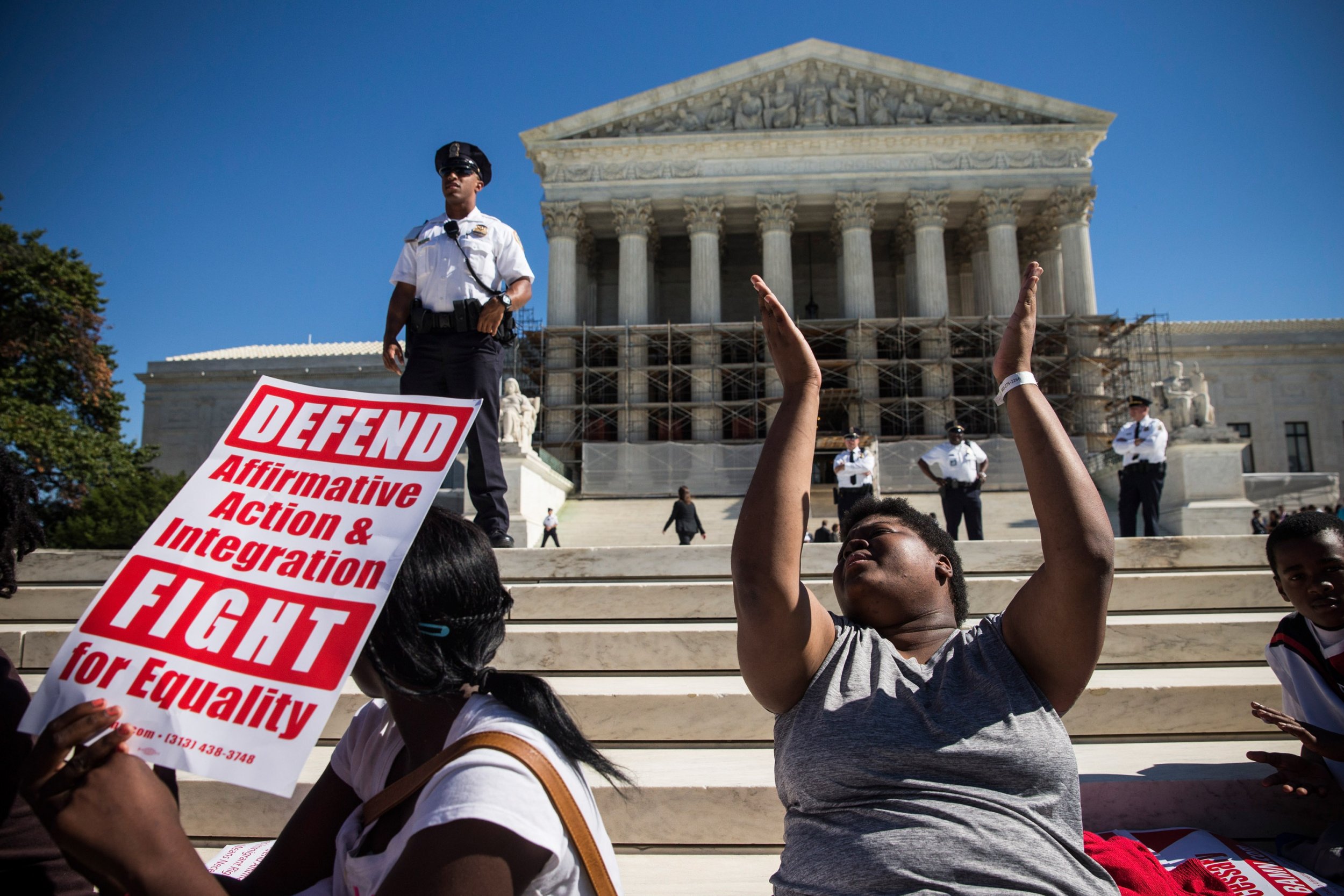 As the Trump administration dumps Obama-era affirmative action guidlines encouraging schools to increase campus diversity by using race as a factor in admissions policies, many wonder what impact it will have on nonwhite students trying to get into their college of choice.
While ditching the guidance does not change the law, and schools and colleges that want to improve diversity can still use affirmative action despite a lack of federal support, the Supreme Court precedent underpinning such policies could be under threat.
Justice Anthony Kennedy, who has supported affirmative action in college admissions as constitutional, is retires on July 31. President Donald Trump's pick to replace Kennedy could tilt the fine balance of votes on this issue.
Attorney General Jeff Sessions announced that the guidlines would be scrapped, signaling the administration's direction on affirmative action, of which it has been highly critical. Sessions said the Obama-era guidelines go beyond what the Supreme Court permits.
In place of race-aware guidance for education providers will be the instruction to adopt race-neutral admission policies, The Wall Street Journal reported.
The Supreme Court first ruled that race-conscious admissions policies were compatible with the Constitution in the 1978 case Regents of the University of California v. Bakke. Race was ruled permissible as one of a number of considerations in school admissions.
This decision was affirmed in the 2003 Supreme Court case Grutter v. Bollinger, on which Kennedy dissented, when it was ruled that race-aware admissions in the pursuit of campus diversity were not a breach of the Constitution.
The ruling sanctions the "narrowly tailored use of race in admissions decisions to further a compelling interest in obtaining the educational benefits that flow from a diverse student body."
Twice again, in 2013 and 2016, race-aware admissions policies were affirmed by the Supreme Court as within the bounds of the Constitution. However, it has also been consistently affirmed that race-based quota systems for admissions are unconstitutional.
The Obama administration developed guidelines for schools and colleges wanting to use race in admissions and remain within the scope of the law. They were jointly issued by the education and justice departments.
"Ensuring that our nation's students are provided with learning environments comprised of students of diverse backgrounds is not just a lofty ideal," the guidelines say.
"As the Supreme Court has recognized, the benefits of participating in diverse learning environments flow to an individual, his or her classmates, and the community as a whole. These benefits greatly contribute to the educational, economic, and civic life of this nation."
Now President Trump has scrapped those guidelines in what is likely a broader move against affirmative action in general, despite research that suggests the most effective way of increasing campus diversity and levelling the playing field for nonwhite students is affirmative action.
A 2015 paper from the education nonprofit Educational Testing Service modeled what the impact would be of substituting socioeconomic status for race in affirmative action admissions policies.
"Our analysis here suggests that affirmative action policies based on socioeconomic status are unlikely to achieve meaningful increases in racial diversity," the researchers concluded.
"That is not to say that socioeconomic affirmative action would not be valuable in its own right—it would increase socioeconomic diversity on university campuses and would benefit low-income college applicants—but only that it is not an effective or efficient means to achieving racial diversity.
"Race-conscious affirmative action does, however, increase racial diversity effectively at the schools that use it. Although imperfect, it may be the best strategy we currently have."
Lily Eskelsen García, president of the National Education Association, a professional group, said in a statement that "affirmative action has proven to be one of the most effective ways to create diverse and inclusive classrooms."
"But by telling schools and universities that they should not use affirmative action to achieve inclusive classrooms, the Education Department has again failed our students," she said.
"President Trump has indicated he intends to appoint a nominee to the Supreme Court who will declare that affirmative action is unconstitutional in our schools.
"The Education Department's action forecasts how much is at stake in the upcoming Supreme Court nomination process. Our nation must join together and fight to ensure all our students have what they need to succeed."
One case that may give the Supreme Court—which will likely include Trump's next nominee—an opportunity to overturn the precedent involves a group of Asian-American students suing Harvard University for its admissions policy.
They allege Harvard rejected them despite high test scores because of their race in favor of other, lower-performing students from different minority groups.
This amounts to an unconstitutional race-based quota system for admissions, they claim. Harvard says it does not discriminate against applicants.
In a sign of what may be yet to come, the Trump administration has backed those Asian-American students in their attempt to make public internal documents and information about Harvard's admissions policies.