Can I Travel to Cuba? U.S. No Longer Says You Should Not Go, But There Are Still Restrictions
The U.S. eased on Thursday a warning urging citizens against traveling to Cuba, where a decades-long embargo still restricts tourist traffic and where a series of mysterious symptoms afflicting Washington's diplomats set off fresh tensions late last year.
The State Department has altered its travel advisory for Cuba, no longer asking U.S. nationals to "reconsider travel" and, instead, telling them to "exercise caution" when heading to the Communist-run Caribbean island state. Despite lightening the language used in the new advisory, the government warned of potential dangers linked to "attacks targeting U.S. Embassy Havana employees resulting in the drawdown of embassy staff."
"Numerous U.S. Embassy Havana employees appear to have been targeted in specific attacks. We are unable to identify the source. Many of these employees have suffered injuries. Affected individuals have exhibited a range of physical symptoms including ear complaints and hearing loss, dizziness, headaches, fatigue, cognitive issues, visual problems, and difficulty sleeping," the statement added.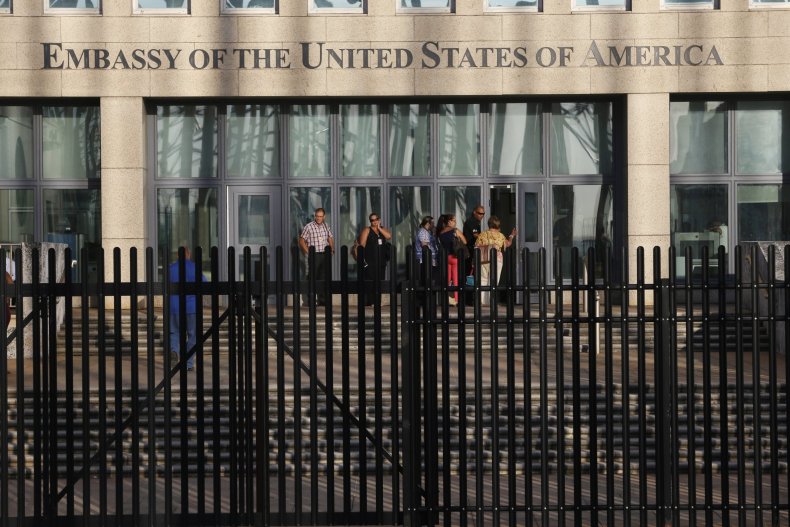 In August 2017, President Donald Trump's administration announced it was expelling two Cuban diplomats in retaliation for alleged attacks that afflicted some two dozen U.S. officials in Havana since February 2016. Similar reports later emerged with regard to U.S. diplomatic staff in China, allegedly causing brain injuries. Extensive efforts have been made in order to figure out the source of these reported attacks, with some experts suggesting it may be a case of mass hysteria and the FBI dismissing the possibility of the staff being targeted by sonic attacks.
With no official explanation for the phenomenon, the State Department warns citizens, "If you experience any acute auditory or sensory phenomena, immediately move to another area. It further advises, "Know where to seek medical care in Cuba." Health care in Cuba is universal and leads the region, with Cuba's health care ranking just several spots below the U.S. in the United Nations 2018 Sustainable Development Solutions Network index.
Cuba has launched its own investigation into the alleged U.S. Embassy incident but has remained skeptical that any attacks took place at all. The reclassification of the travel advisory to Cuba came shortly after the Congressional Research Service issued a memo detailing the detrimental effects of the reduced U.S. staff in Havana. In an article published Thursday by official ruling Cuban Communist Party Central Commission newspaper Granma, author Darcy Borrero Batista wrote, "A long time after having waited for the fall of Cuba, like ripe fruit, with multiple shakes to the tree, the United States recognizes a couple of errors in its ambitious desire to seize the Island."
"Both the negative impact of the reducing personnel present today in the U.S. embassy in Cuba, and the reclassification of its warning on travel to the Caribbean nation were acknowledged this time by Washington," Batista added.
On Friday, the U.S. Embassy in Havana announced it had "resumed offering the full range of American Citizen Services including passport renewals, first time passport applications, notary services, authentication services, Consular Reports of Birth Abroad (CRBA), and emergency assistance to U.S. citizens in Cuba" as of Thursday.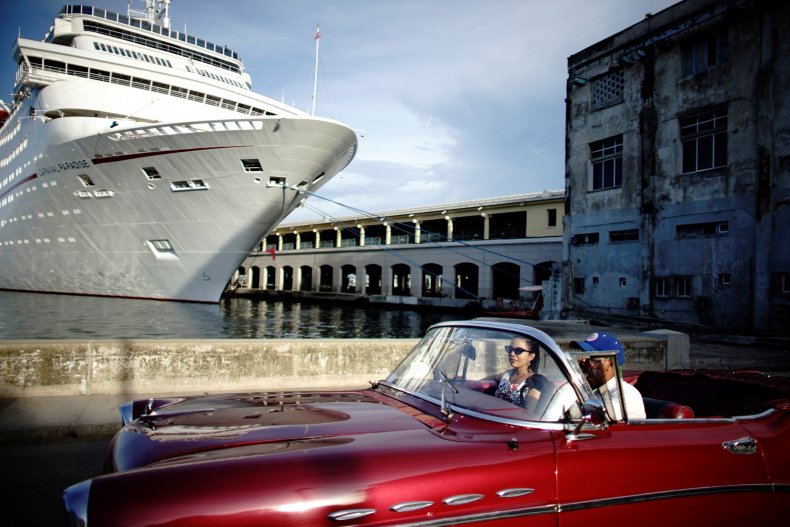 The U.S.-Cuba feud dates back to the early days of the Cold War and the Cuban Revolution, led by Fidel Castro and his allies against a U.S.-backed government in 1959. As Castro's new administration embraced communism and Soviet assistance, Washington enacted a strict embargo that has largely persisted to this day. Former President Barack Obama and former Cuban President Raul Castro announced a landmark normalization of relations between the longtime rivals in 2014, but this process has been somewhat overturned by the Trump administration.
The U.S. Embassy in Cuba notes, "Travel to Cuba for tourist activities remains prohibited by statute." The only legal way for U.S. citizens to travel there is by applying for a specific license granted on a case-by-case basis or under general licenses that fall under one of 12 categories of travel, according to the Treasury Department's Office of Foreign Assets Control.
These general categories include: "family visits; official business of the U.S. government, foreign governments, and certain intergovernmental organizations; journalistic activity; professional research and professional meetings; educational activities; religious activities; public performances, clinics, workshops, athletic and other competitions, and exhibitions; support for the Cuban people; humanitarian projects; activities of private foundations or research or educational institutes; exportation, importation, or transmission of information or informational materials; and certain authorized export transactions."
This article has been updated to reflect that both specific and general travel licenses exist for U.S. citizens traveling to Cuba.