CAR Elections: Majority of Candidates Say Vote Marred by 'Irregularities'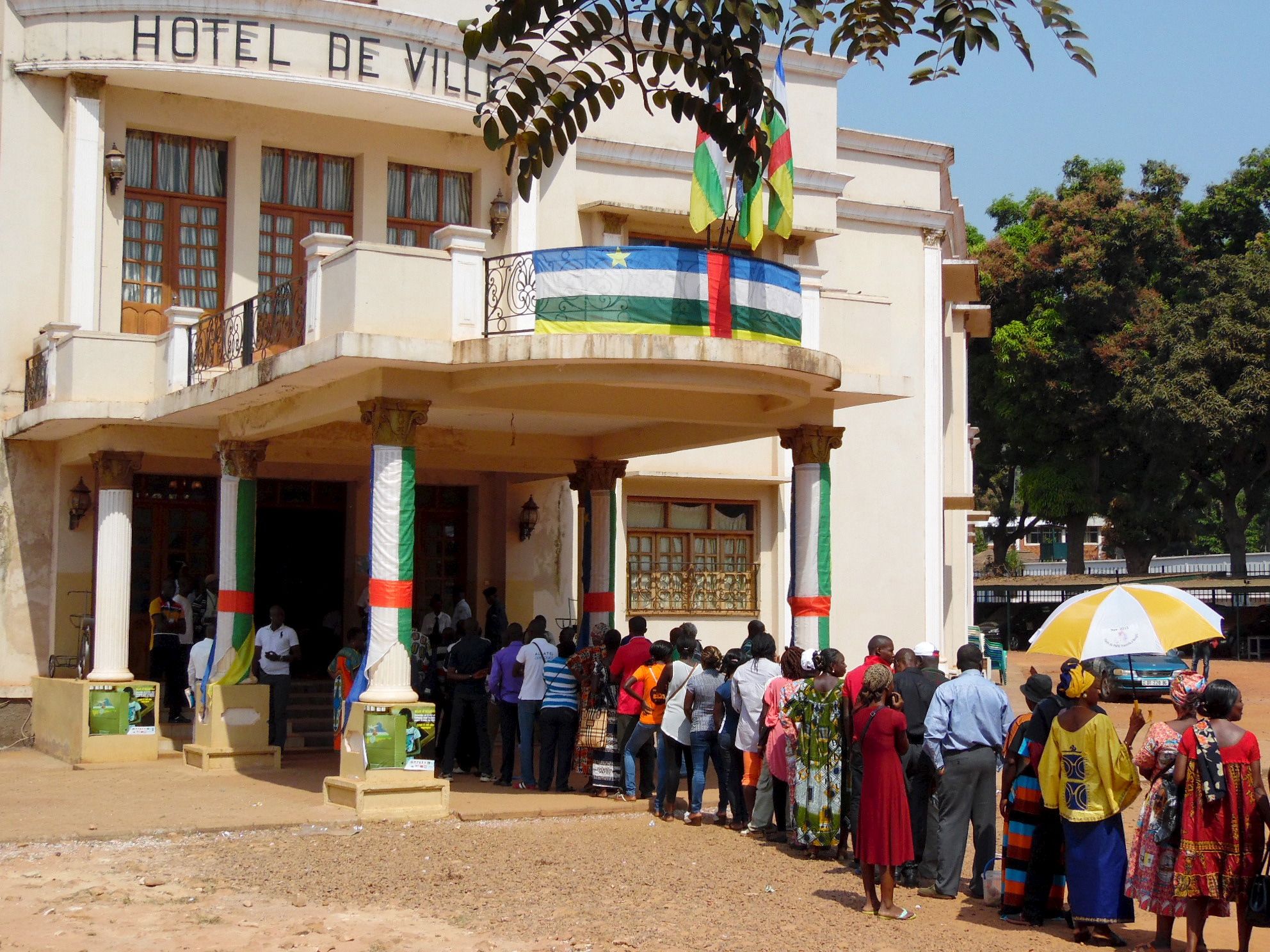 A majority of presidential candidates standing for election in Central African Republic (CAR) have called for counting to be stopped due to "irregularities and intimidation" during the vote, Reuters reported.
With more than a third of the votes counted, former prime minister and ex-math professor Faustin Touadera is leading the polls with almost 140,00 votes, way ahead of nearest rival Anicet Georges Dologuele, who has just under 97,000. Thirty candidates are standing in CAR, which has been riven by sectarian conflict between the mainly Muslim Seleka group and largely Christian militias known as the anti-balaka.
The vote on December 30 proceeded peacefully , with a reported 72.2 percent of CAR's population turning out to vote. The election was hailed by the top United Nations (U.N.) official in CAR, Parfait Onanga-Anyanga, as an "undeniable success."
At least 20 of the presidential candidates have said the result would be marred if the count continued as planned. "The election...revealed a grave lack of organisation, multiple irregularities and intimidation in the way the vote took place that fundamentally call into question the sincerity and transparency of the election," said candidate Theodore Kapou, who spoke on behalf of the aggrieved candidates. Among those calling for a halt to the count is Karim Meckassoua, considered a pre-election favorite, and Bilal Nzanga-Kolingba, the son of a former CAR president, currently polling fourth with more than 50,000 votes.
Kapou said the group was calling for the count to be stopped while CAR authorities gather to discuss the best way to "save the nation." The call has been rejected by others, however, who have viewed it as a desperate bid by failing candidates. Souleymane Ndiaye, the Head of the African Union's Election Observer Mission, told Al Jazeera that the candidates were only protesting because they had "received votes between zero and one percent."
CAR has suffered five coups since gaining independence from France in 1960. A 2013 coup by the Seleka, which ousted former president Francois Bozize, sparked the creation of anti-balaka militias and has led to ongoing conflict in the impoverished country. More than 100 people were killed in Bangui between September and November in tit-for-tat killings, Human Rights Watch reported, and the U.N. estimates that more than 450,000 refugees have fled CAR, with 469,000 internally displaced.