The Real Reason Why Cardi B Is Criticizing The Shade Room—'I'm Emotional'
Cardi B has become embroiled in an online feud with Instagram gossip page The Shade Room.
The rapper, 29, criticized the media company on Twitter after a video of her daughter was posted on its page.
Cardi, who was in the U.K. performing at the Wireless festival before the argument began, has been involved in Twitter dramas in the past and even deleted her whole account earlier this year after fans were upset that she didn't attend the Grammy Awards.
But, what did The Shade Room post that made Cardi so unhappy?
Newsweek has everything you need to know about the Cardi B and The Shade Room situation.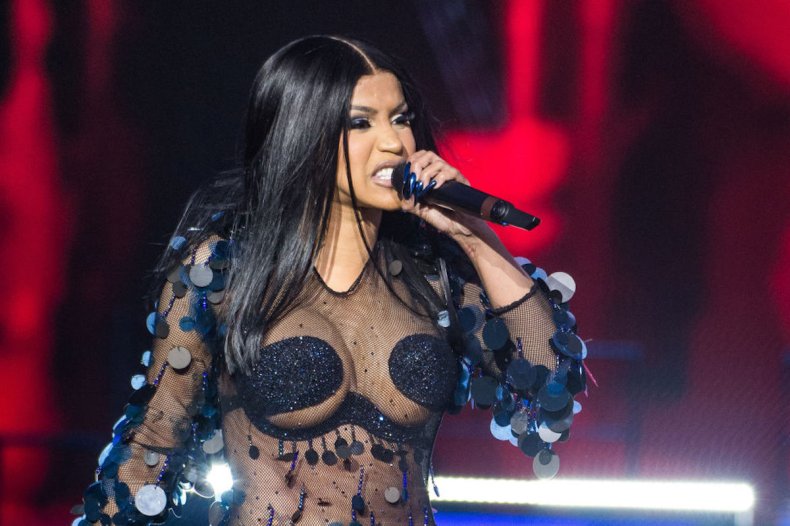 What Did The Shade Room Post?
The Shade Room reportedly posted a video of Cardi and husband Offset's daughter, Kulture Kiari Cephus, in celebration of her fourth birthday.
The couple welcomed Kulture to the world on July 10 2018 and recently gave her a baby brother, who they have called Wave.
The Shade Room is said to have reposted a video that Migos musician Offset put on his own Instagram stories that showed Kulture holding a stack of money.
In the clip, which has since been deleted from The Shade Room, Kulture posed with the cash inside a limousine with her mum visible in the background.
Why Is Cardi B Criticizing The Shade Room?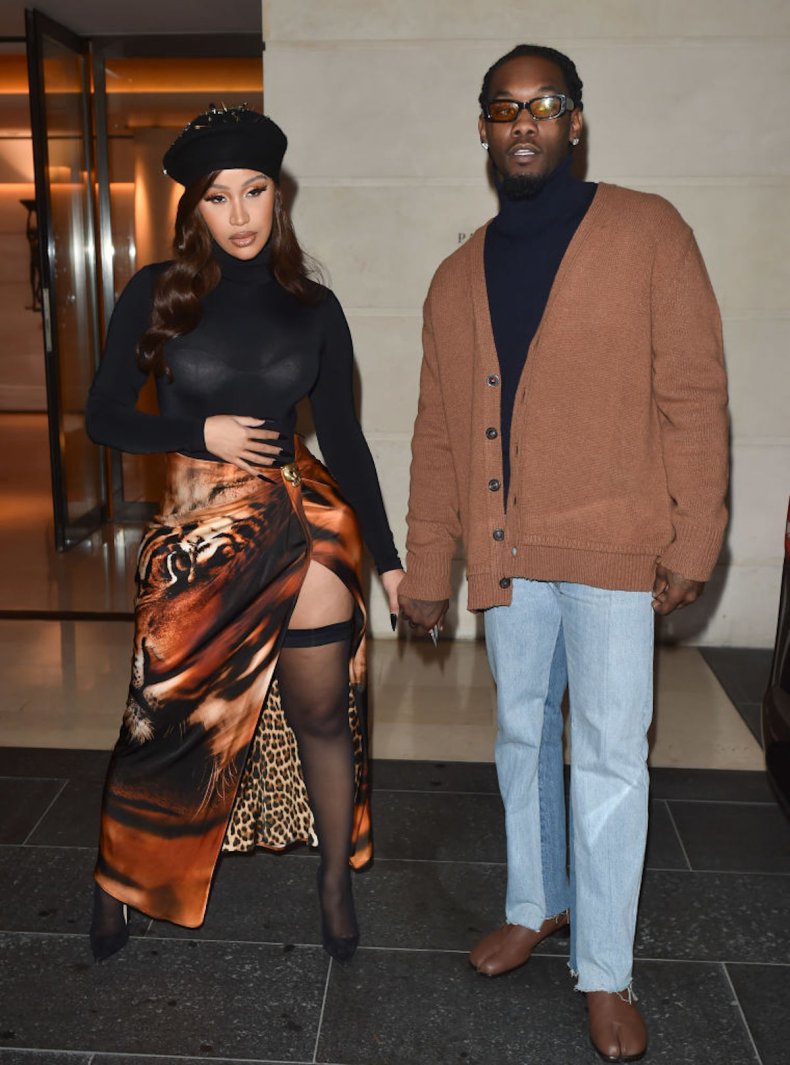 Cardi B has hit out at The Shade Room on Twitter because she reportedly could not comment on the video and ask it to take it down. The rapper is said to have seen some unfavourable messages on The Shade Room's Instagram about the clip and wanted it to be deleted.
When she went to ask them, however, she was unable to as she says she has been blocked from commenting on The Shade Room.
In a series of now-deleted tweets Cardi went on to accuse The Shade Room of only posting negative stories about her and even stated that she was in talks to be involved in an "upcoming show" with it, but it then blocked her and ignored her direct messages to them.
Cardi, real name Belcalis Marlenis Almánzar, admitted to fans in her tweets that she was feeling "emotional".
The Shade Room responded to Cardi's accusations, tweeting Cardi pictures of stories it has posted about her recently that were not "negative".
Both Cardi and The Shade Room have deleted all the tweets.
The Shade Room has since revealed on Twitter that the situation has been rectified.
The site's official account told its followers: "Just spoke to @iamcardib and we were able to come to a resolution. We're putting the issue to rest and moving on.
"Cardi, we wish you the best and continued success. Glad we found a way to move forward peacefully. What happened earlier was bad, but how it ended is good."