Carnegie Mellon Students Back Uju Anya for Wishing Queen Painful Death
Students at Carnegie Mellon University have written a letter in support of a professor who came under fire for a tweet wishing Queen Elizabeth II "excruciating" pain.
The death of Britain's longest-reigning monarch at aged 96 on Thursday prompted widespread sorrow, but it also revived criticism of the monarchy and Britain's legacy of colonialism.
Earlier in the day, as news of the Queen's declining health was reported, Dr. Uju Anya, a professor of linguistics at the University in Pittsburgh, tweeted: "I heard the chief monarch of a thieving raping genocidal empire is finally dying. May her pain be excruciating."
Anya's tweet went viral, and many called for her to be fired.
It garnered more attention and criticism after it was quote-tweeted by Amazon's executive chairman Jeff Bezos. Twitter removed Anya's tweet, saying it had violated the platform's rules.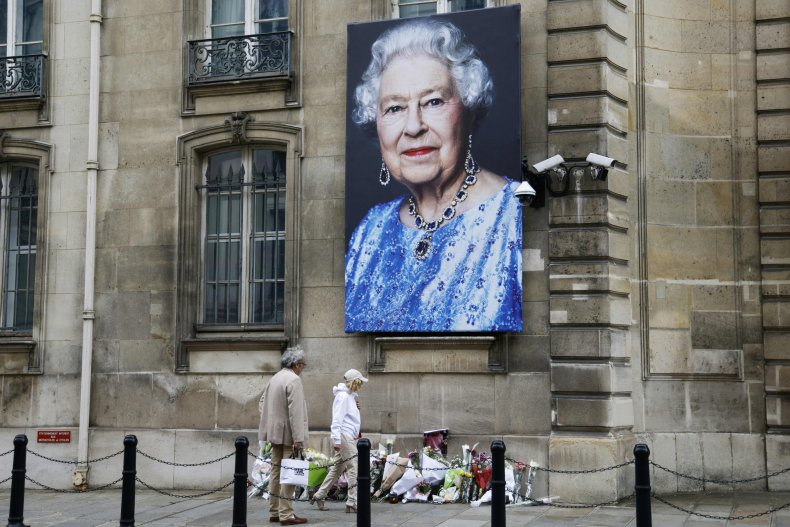 Carnegie Mellon tweeted a statement, saying it does "not condone the offensive and objectionable messages" posted by Anya. "Free expression is core to the mission of higher education; however, the views she shared absolutely do not represent the values of the institution, nor the standards of discourse we seek to foster."
Since then, students from Carnegie Mellon have written a letter in solidarity with Anya and criticized the university's response.
"We recognize her immensely impactful role on campus and believe firmly in her right to free speech and safety," the letter, signed by hundreds of current and former students, said.
It said the university's "public condemnation of her tweet provides no institutional protection from violence and places her in a precarious position, ignoring a long history of institutional racism and colonialism. Rejecting calls for 'civility' that are frequently leveraged against the marginalized to silence dissent, we express our solidarity with Dr. Anya and reject the tone-policing of those with legitimate grievances."
Anya told NBC News that she is "a child of colonisation" and that her perspective of the Queen was heavily shaped by Britain's role in the suffering of her family during the Nigerian Civil War after Nigeria's decolonization and independence from Britain.
Her family was displaced during the war and some of her relatives were killed, she said.
In another interview with The Cut, Anya said that Bezos "incited violence" against her, saying he had singled her out when "literally half the planet rejoiced over the news."
Bezos has been contacted for comment.
Anya also said she has been inundated with emails with subject lines that "all start with the N-word, bitch, genetically inferior, all kinds of things."
She has refused to apologize for the comments, writing in a follow-up tweet to her viral one: "If anyone expects me to express anything but disdain for the monarch who supervised a government that sponsored the genocide that massacred and displaced half my family and the consequences of which those alive today are still trying to overcome, you can keep wishing upon a star."
The student letter agreed that Anya does not represent the values of Carnegie Mellon, citing a 2021 report that said the university only has nine Black tenured professors out of 447.
The university "cannot possibly share the same values as an African-Caribbean Black woman who is also an intersectional feminist, can it?" the letter said.
"Given CMU's statement, one has to wonder, is the silencing of people of African and Caribbean descent in line with CMU values?"
And it noted that Carnegie Mellon had defended Richard Grenell, Trump's former acting intelligence chief who was appointed a senior fellow in CMU's Institute for Politics and Strategy, when students raised concerns about his social media posts.
CMU president Farnam Jahanian wrote a response to students in November 2020, saying the "long-term reputational damage to CMU is potentially far greater if we are perceived as an institution of higher learning that is intolerant of other viewpoints."
The student letter said: "If the university felt no need to distance itself from the false and racist tweets of Mr. Grenell that were under question, what criteria does Dr. Anya's tweet fail to meet that demands such a response?"
It added that Anya's comments "pale in comparison to the systemic violence the British monarchy and its collaborators have inflicted on the globe. Moreover, to condemn Dr. Anya's comments without recognizing a decolonial perspective is to condone white supremacy and the white supremacist harassment she has already received."
It concluded by urging students to sign the petition "to express solidarity with Professor Anya and request that CMU preserve and protect Professor Anya's position within the university."
Uju Anya, Carnegie Mellon University, and students have been contacted for further comment.