Vicky White 'Brainwashed' Into Helping Casey White Escape—Mother-in-Law
Corrections officer Vicky White could have been brainwashed into helping inmate Casey Cole White, according to her mother-in-law.
Authorities continue to search for Vicky White, 56, and Casey White, 38, who are not related, after the pair went missing from the Lauderdale County Detention Facility last Friday.
The Lauderdale County Sheriff's Office initially issued a press release on Friday detailing the situation and shared pictures of the pair on its Facebook page.
They warned that Casey White was dangerous and was being held on capital murder charges.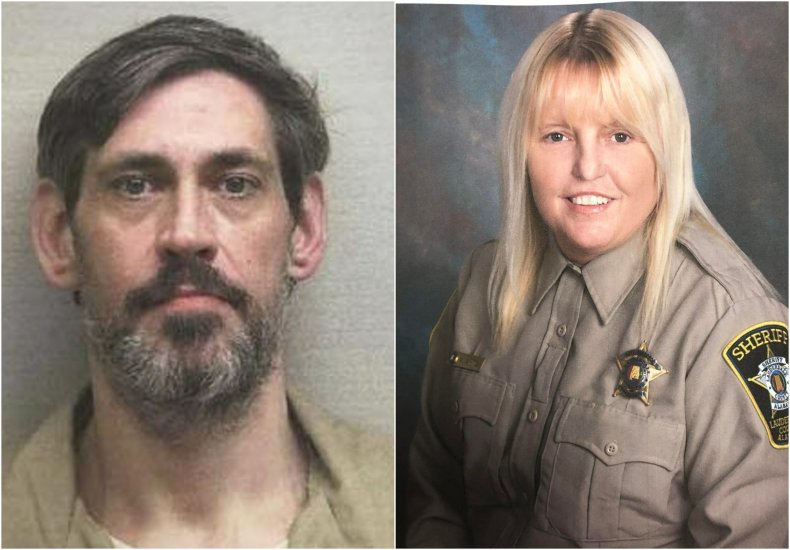 They also said that the pair left the detention center during a courthouse transfer at approximately 9:30 in the morning and were not discovered to be missing until later that day at 3:30 p.m.
Speaking to the Daily Beast, Vicky White's mother-in-law, Frances White, attempted to explain her daughter-in-law's actions.
She said Vicky White was frugal and had amassed enough money to keep herself afloat for some time.
"She had said that she'd like to live in Florida, that's the only thing I can think of," Francis White said regarding where her daughter-in-law could now be.
She also said she was thankful her son, Thomas White, who died in January from Parkinson's disease complication, was not still alive to see the incident unfold.
"I'm just proud he wasn't still alive, cause he still thought she was a good person. I can't imagine her running off with that guy, but you never know."
Casey White was awaiting trial at the Lauderdale County Jail after reportedly confessing to stabbing 58-year-old Connie Ridgeway to death in 2015.
After the pair disappeared, authorities said they would be investigating the pair's relationship and said Vicky White broke protocol by transferring a prisoner alone.
Initial assumptions by police were that she was "taken against her will," but Lauderdale County Sheriff Rick Singleton added that even if she assisted she would be considered to be in danger.
A warrant has since been issued for Vicky White's arrest on charges of permitting or facilitating escape in the first degree, the sheriff said on Monday, according to CNN.
The report added that authorities are growing more confident that Vicky White aided the inmate willingly rather than being forced or coerced.
Authorities have also said they now believe the inmate and officer had a romantic relationship and traced it back as early as 2020.
Singleton added the pair had a special relationship and recalled inmates at the detention facility told investigators Casey White was given special privileges thanks to Vicky White.
Newsweek has contacted the Lauderdale County Sheriff's Office for comment.