Photos of Notre Dame Cathedral Show Damage Left by Devastating Fire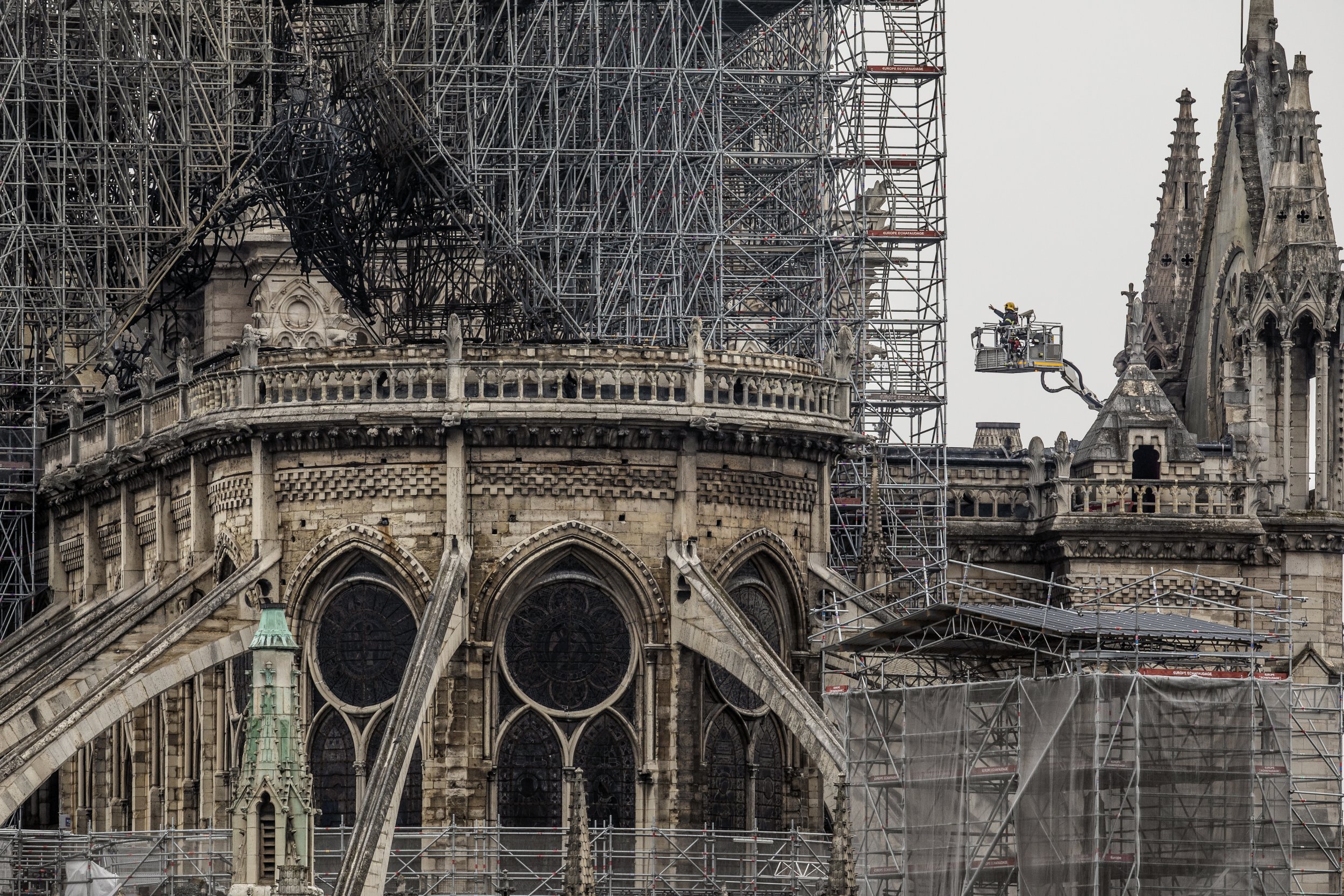 After the fire at Notre Dame Cathedral that broke out close to sundown Monday was contained, it became clear by Tuesday morning how significant the damage was.
Parts of the Paris cathedral still standing were blackened with soot from the blaze, which took firefighters nine hours to stop. They managed to salvage the two iconic bell towers, but the cathedral's roof and spire perished in the flames. The burned-out portion of the roof could be easily seen on Tuesday morning.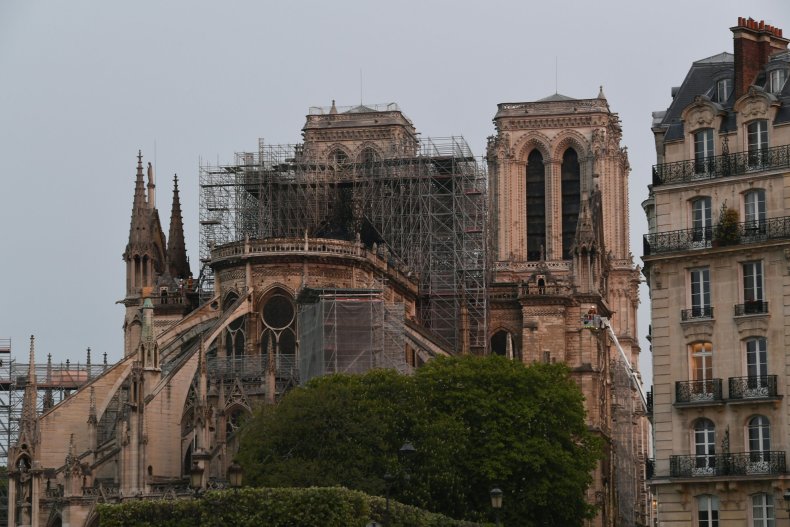 Most of the art inside of the building was saved after members of the fire brigade, police officers and local officials formed a human chain to carry out many of the priceless pieces.
The cathedral's main chamber and two belltowers near the entrance were also saved. On Tuesday, at a distance, Notre Dame's west façade and its detailed stone carvings looked largely unscathed.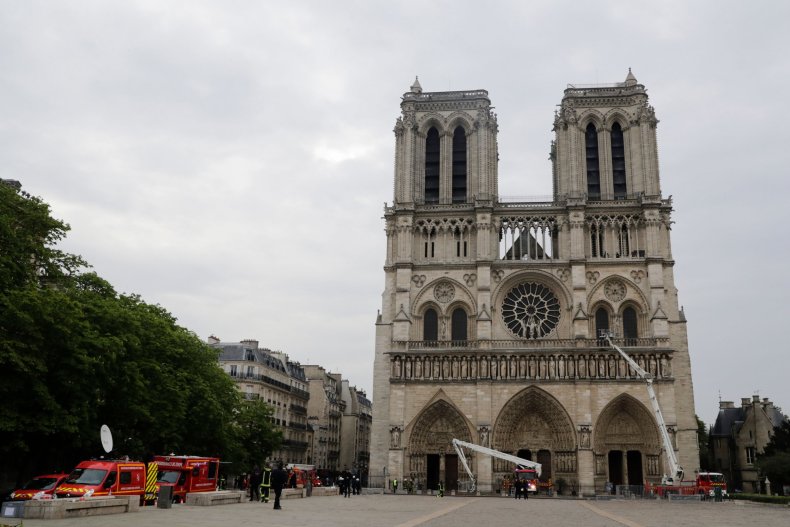 Some of the stained glass that adorned windows dates back to the 12th and 13th centuries. While it wasn't all saved, glass on the south side of the cathedral that faces the Seine appeared intact in photos.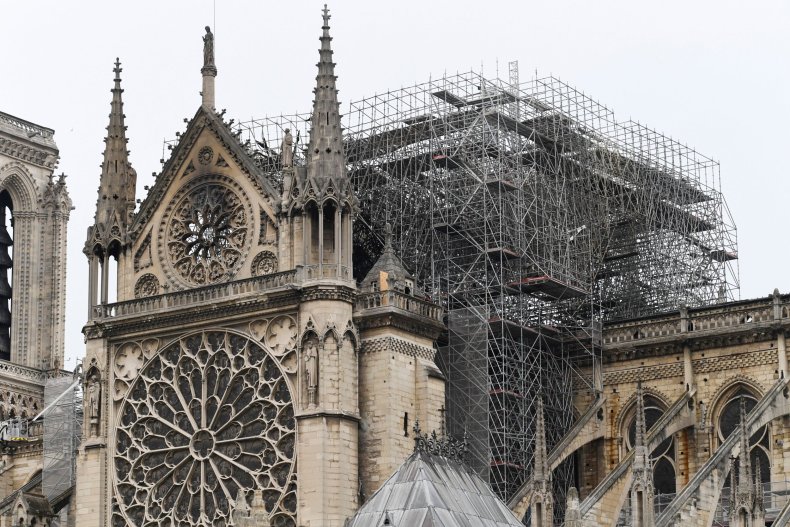 Construction on the cathedral began in 1163 and was completed nearly 200 years later in 1345, making it over 850 years old. The building survived the French Revolution and both world wars.
Photos from outside of the cathedral, looking through the front doors, showed blackened rubble inside the cathedral, with wood and other debris on the ground.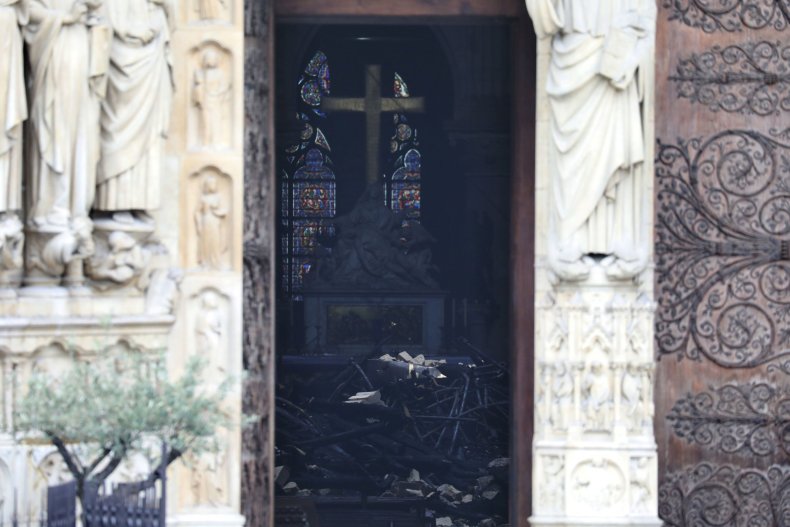 The now-missing spire was added as part of a restoration effort in the mid-19th century. The flying buttresses, some of the first ever used, were added to the building plans shortly after construction began in 1163, after fractures formed in the walls due to structural pressure.
The roof of that portion of the building was made of 21 hectares of wood, which would have burned very easily.
Rebuilding the parts of the cathedral that burned Monday could take decades to complete. Donations have already flooded in, and one billionaire promised to give $113 million toward the rebuilding effort.
The cathedral belongs to the French government, however, so any work will have to go up for bid to contractors, which could delay the restoration.