Homeland Security Secretary Kirstjen Nielsen testified before the House Homeland Security Committee on Wednesday, attempting to push back against criticism of President Donald Trump's policy that separated migrant children from their parents.
Sparring with Democratic Representative Bennie Thompson of Mississippi, who chairs the committee, Nielsen took issue with the use of the word "cages" to describe the detention facilities used for children.
"Sir, we don't use cages for children," she argued.
"To my knowledge, CBP [Customs and Border Protection] never purposefully put a child in a cage if you mean a cage like this," Nielsen added, drawing a box-like cage shape in the air to emphasize her point.
Thompson pushed back, asking pointedly: "Purposefully or whatever, are we putting children in cages as of today?"
Again, Nielsen argued against the use of the word "cages," referring to detention facilities as "areas of the border facility that are carved out for the safety and protection of those that remain there while they're being processed."
"We're not going to go through the semantics," Thompson replied. "Now, I saw the ... fences that were made as cages. And you did, too. If it's a bad policy then change it, but don't mislead the Committee."
The Trump administration's child separation policy drew public outrage throughout the country last summer when images of detained children circulated online. Although children were also detained under former President Barack Obama, the separation practice was pushed forward by Trump's former attorney general Jeff Sessions as part of a "zero tolerance" response to undocumented immigration. The international community, as well as many lawmakers in Washington, condemned the policy when it became publicly known, and the Trump administration was court ordered to reunite affected children with their parents or guardians.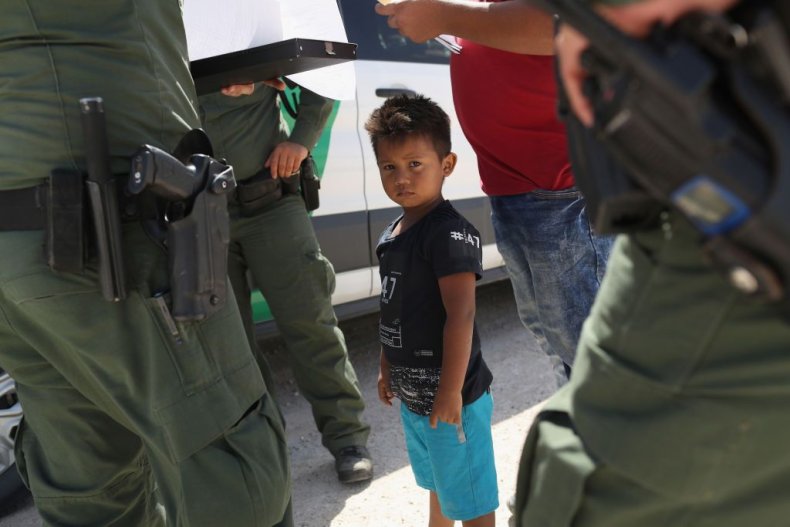 A January report from the Department of Health and Human Services (HHS) Office of Inspector General revealed that the administration didn't even know how many children had been separated from their families under the policy.
Many minors were released before the June 2018 court order that required the agency to "identify and reunify" them with their guardians, but thousands are believed to have slipped through the cracks. The inspector general's report blamed "the lack of an existing, integrated data system to track separated families across HHS and DHS and the complexity of determining which children should be considered separated."
Nielsen said in her Wednesday testimony that although the department had figures on the number of children who were forcibly separated from their parents she did not have them on hand.