25 Celebrities Who Dropped Out of College
Getting an education is extremely important at any level, and many stars ensured that they secured a diploma or a degree before aiming for the big time.
However, many others proved that you don't need a degree to achieve your dreams.
Whether it was leaving college with just a few credits short, or dropping out to chase Hollywood, here are 25 celebs who never quite made it to college graduation.
Brad Pitt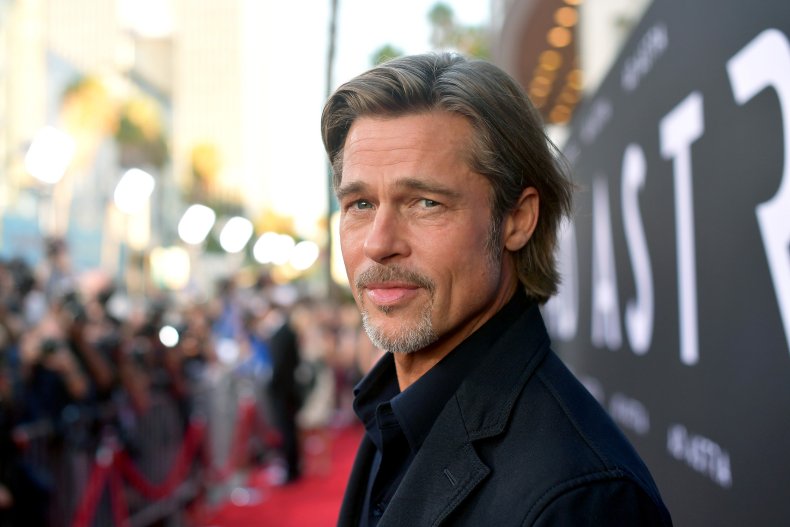 Brad Pitt is one of the biggest movie stars in the world, but before he broke onto the big screen he was actually planning on becoming a journalist.
He enrolled at the University of Missouri, home to one of the country's best J-schools, but just two weeks before graduation, he dropped out.
Pitt later told NPR: "It just came to the time of graduation and everyone — all my friends were committing to jobs — and I just realized I was not ready for that yet. ..I packed up my car. I didn't graduate — I had two weeks left — and I moved out to LA.
"I just felt I was done; I was done with it. I knew where I wanted to go. I had a direction. I always liked those moments of epiphany when you have the next destination."
Luckily, moving to Hollywood worked out for him.
Reese Witherspoon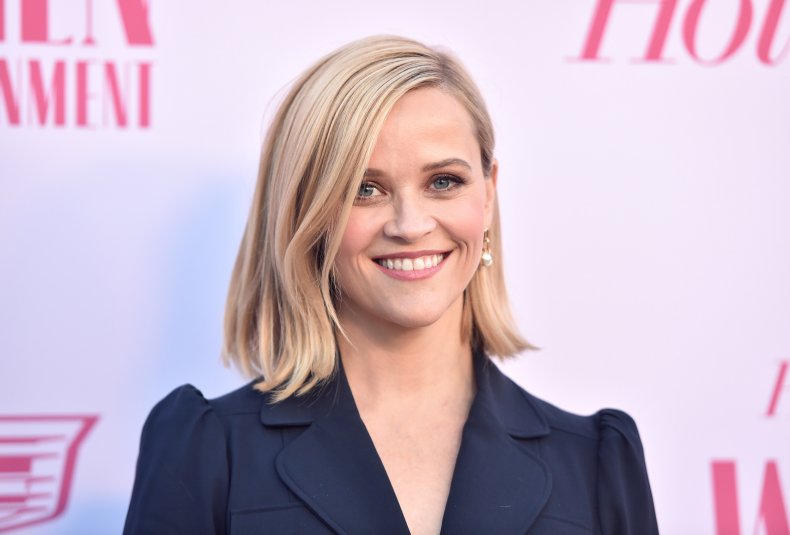 Reese Witherspoon's mother has no less than three degrees, so it made sense when the actress headed to Stanford University as an English literature major.
However, she left after one year at the age of 19 to pursue an acting career.
Witherspoon told Ellen DeGeneres: "Oh, my mom was so mad at me that I dropped out of college because she wanted me to be a doctor, specifically a plastic surgeon. My dad was an ear, nose and throat surgeon, but my mom was just really determined for me to be a plastic surgeon.
"And she was mad about it for probably 10 years, and then I bought her a house so she got over it. At some point it turned into a better deal for Betty."
Gary Busey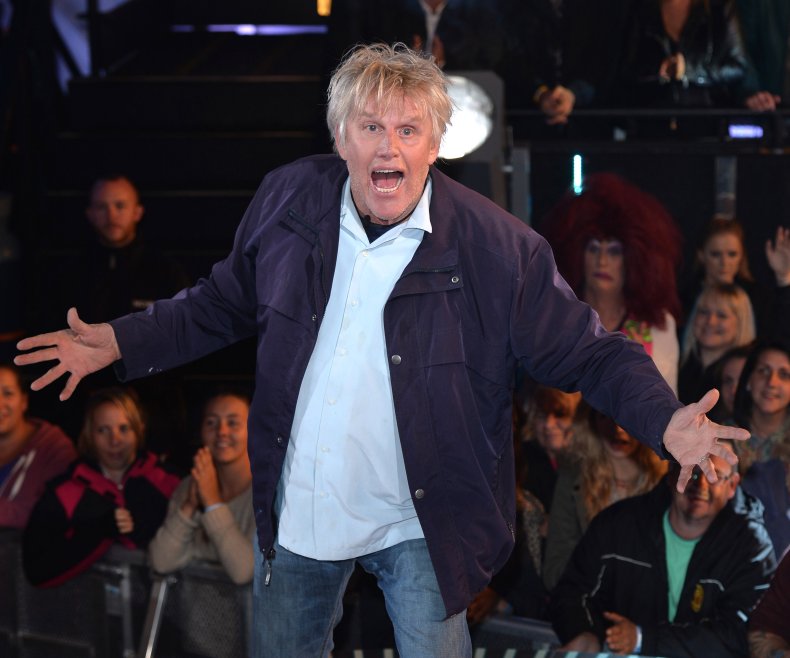 Gary Busey first attended a community college before enrolling at Pittsburg State College on a football scholarship. It was here he became interested in acting, and his love of acting took over when he switched to Oklahoma State University on a drama scholarship after an injury claimed his athletics scholarship.
The theater major left school just one class short of graduating and began drumming for a band before his acting career took off in 1974.
Jake Gyllenhaal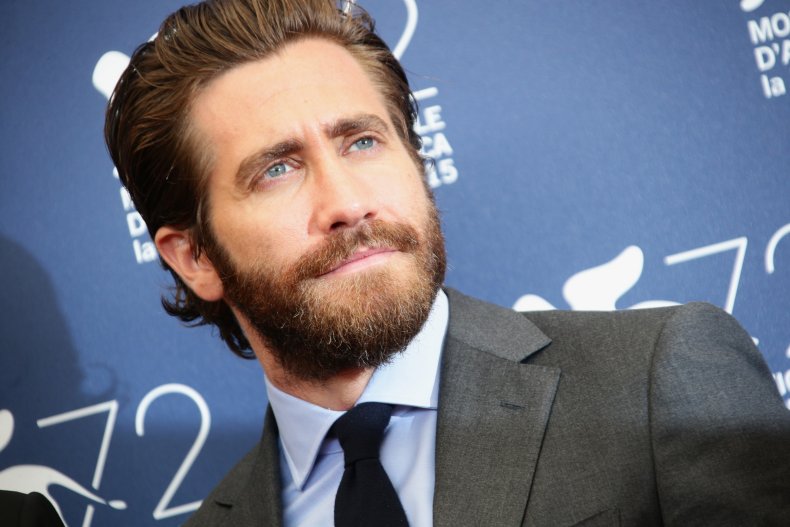 Gyllenhaal followed his sister Maggie to Columbia University, and studied Eastern religions and philosophy.
However, after his sophomore year, he dropped out to focus on acting (whereas Maggie finished her studies in literature and Eastern religions).
He has since said he would like to finish his degree at some point.
Madonna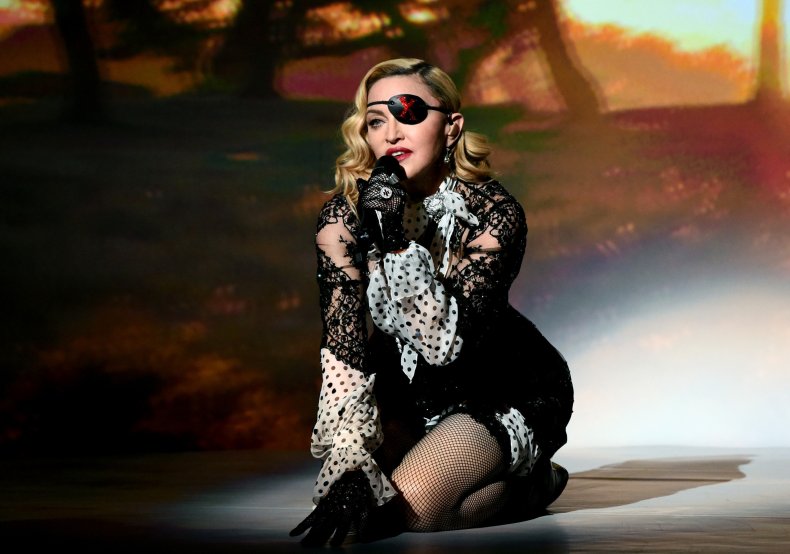 It's hard to think of Madonna as anything other than the Queen of Pop, and her straight As and cheer experience set her on her way as she earned a dance scholarship at the University of Michigan, to study dance.
However, she dropped out of her course and moved to New York City to pursue stardom and well, that worked out pretty well for Madge.
Four years after dropping out, she released her debut single "Everybody," and went on to become one of the biggest selling artists of all time.
Tom Hanks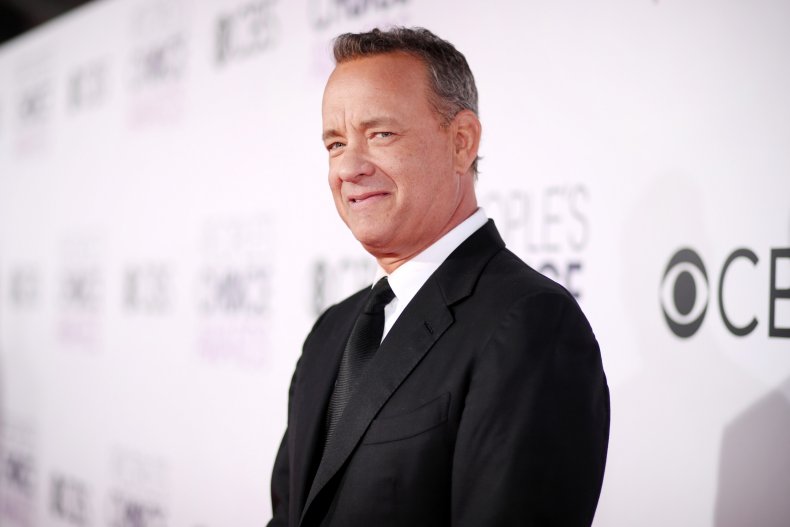 Knowing his career would involve the arts, Tom Hanks studied theatre at Chabot College in Hayward, California, before transferring to California State University, Sacramento after two years.
However, he left college before finishing his degree to start a three-year internship at the Great Lakes Theater Festival in Cleveland, Ohio, where he learned about everything from set design to lighting.
Soon after his internship, he moved to New York to pursue acting, and the rest is history.
Kanye West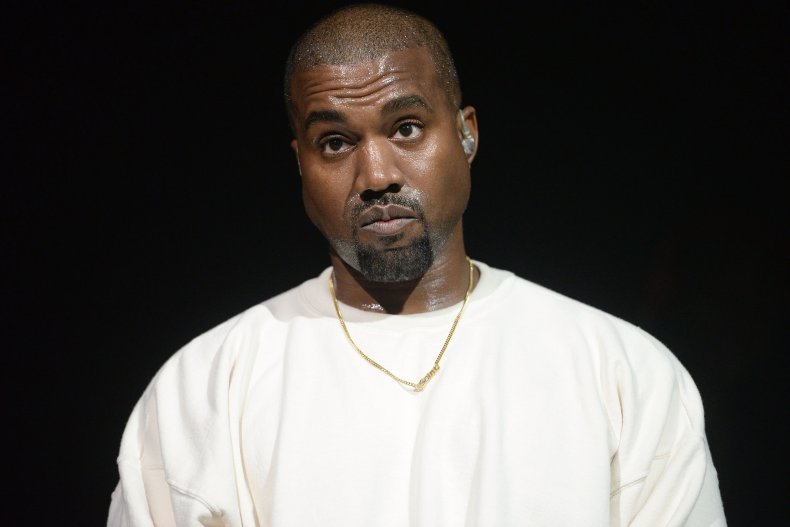 Kanye named his debut album The College Dropout for a reason.
After graduating from high school, Kanye West received a scholarship to attend Chicago's American Academy of Art in 1997 and began taking painting classes, and soon after, he transferred to Chicago State University to study English.
However, he realised his classes were taking time out of his work on his music career, and he dropped out of college to pursue music full time.
His mother Donda was pretty peeved, considering she taught at the same college. However, she later wrote in her book Raising Kanye: "It was drummed into my head that college is the ticket to a good life ... but some career goals don't require college. For Kanye to make an album called College Dropout it was more about having the guts to embrace who you are, rather than following the path society has carved out for you."
Kanye went on to become one of the biggest names in music, and last year, he ran for President of the United States.
Ben Affleck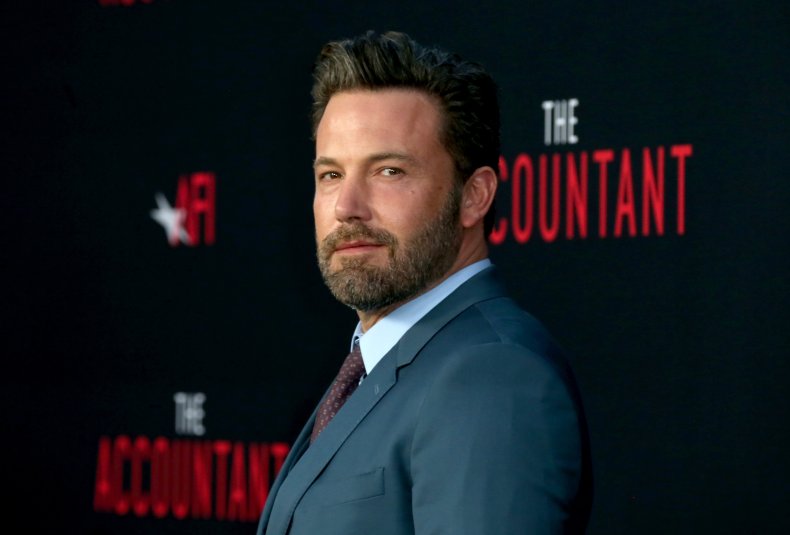 Ben Affleck chose to attend the University of Vermont solely because a girl he liked attended school nearby, so he wasn't exactly setting himself up for success.
After studying Spanish for a few months, he dropped out and moved to Los Angeles to study Middle Eastern affairs at Occidental College.
A year and a half later, Affleck dropped out again, but luck was around the corner, as he began working on a screenplay with pal Matt Damon called Good Will Hunting.
Affleck is the proud owner of a degree now, though, as he was awarded an honorary degree from Brown University in 2013.
Julia Louis-Dreyfus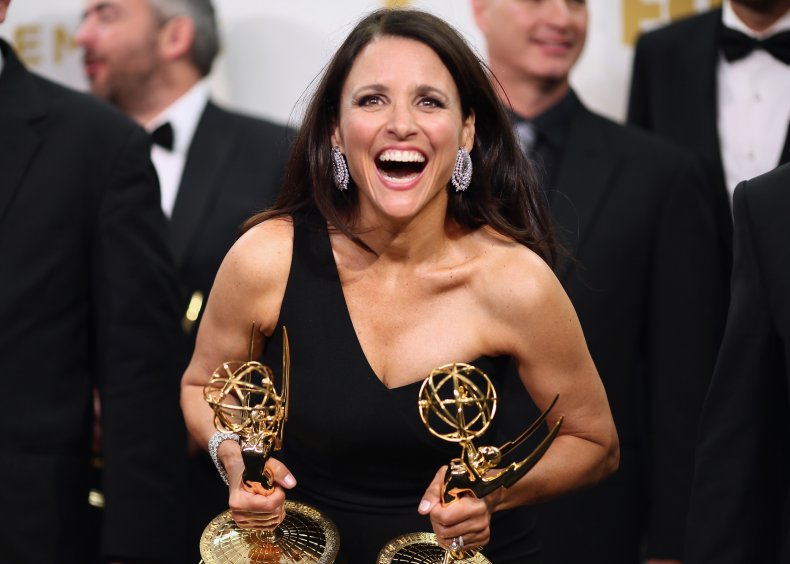 Julia Louis-Dreyfus studied theatre at Northwestern University in Evanston, Illinois, and had the full college experience, even pledging to the Delta Gamma sorority and performing with a student revue.
However, in her junior year, she dropped out of college without consulting her parents... but it was to take a job at Saturday Night Live, which worked out pretty well for Julia.
After becoming the youngest female cast member on the show at that time, Julia went on to land her role in Seinfeld, and thanks to that, SNL and Veep, she is now one of the most decorated actress in television.
She's also officially a Northwestern alum now, as she received an honorary doctor of arts degree from the university in 2007.
Ashton Kutcher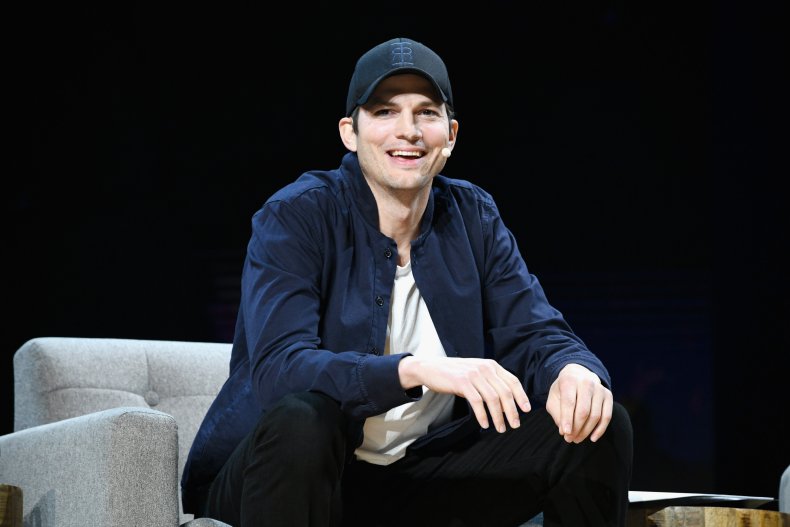 Ashton is now a TV star, a movie star, a heartthrob and a successful venture capitalist, but he could have had a career in biochemical engineering.
While he was keen on theatre in high school, Ashton pursued this degree at the University of Iowa because he wanted to find a cure for his brother's condition; his twin brother Michael has cerebral palsy and cardiomyopathy, and underwent a heart transplant when they were children.
However, after a year of studying, he dropped out to move to LA and pursue a career in modelling, after winning a modelling competition.
Speaking to Newsweek, Kutcher said: " I pursued something I was passionate about and for 22 years, I haven't felt like I've worked a day even though I work every day. So, that was the right decision for me."
Lady Gaga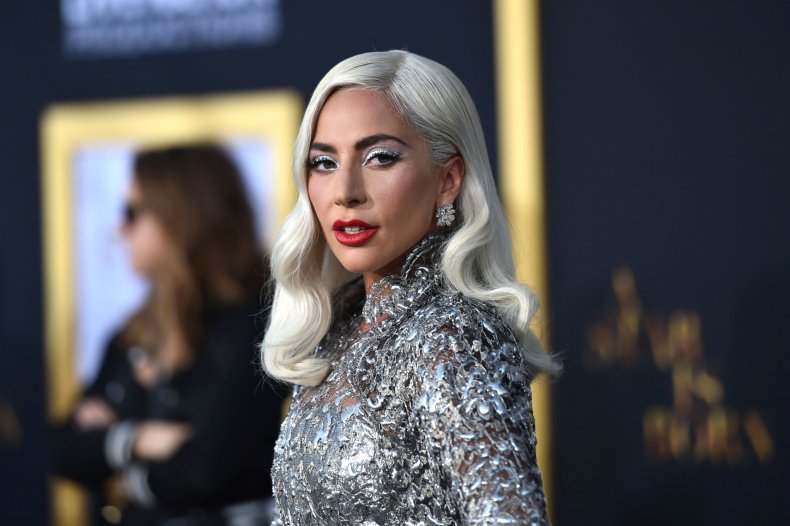 Back when she was Stefani Germanotta, Gaga gained early admission to Collaborative Arts Project 21, a music school at New York University's Tisch School of the Arts, aged just 17, and lived in an NYU dorm.
However, she dropped out in her second semester of her second year to pursue her music career full time.
At first, it seemed like Gaga's risk wasn't going to pay off, as she was dropped from Def Jam three months after she was signed, but she persevered. After years of gigging and burlesque performances in New York, she was snapped up by a label in 2007, and in 2008, Gaga dropped her debut album The Fame.
Fast forward 13 years, and Gaga has 12 Grammys, an Oscar, two Golden Globes and a Bafta.
Jennifer Lopez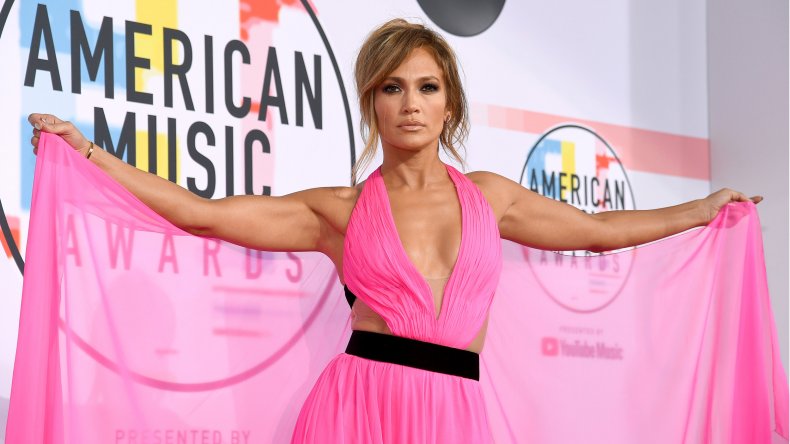 Jennifer enrolled at New York's Baruch College to study business but her heart wasn't in it.
After one semester, she dropped out to become a full-time dancer, and her decision put a strain on her relationship with her mother.
JLo told W magazine in 2013: "My mom and I butted heads. I didn't want to go to college. I wanted to try dance full-time. So she and I had a break.
"I started sleeping on the sofa in the dance studio. I was homeless, but I told her, 'This is what I have to do.'"
However, her risk paid off, as she landed a job touring Europe with a show, before getting her big break on In Living Color.
Zooey Deschanel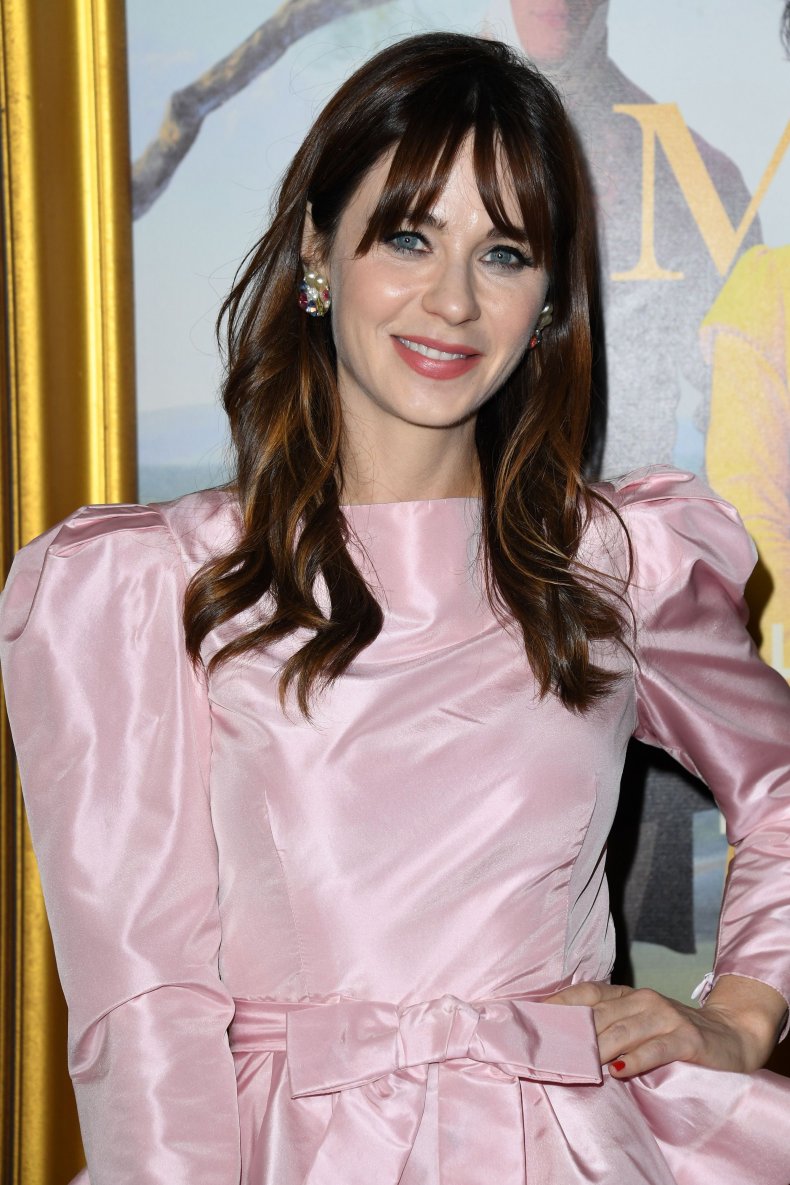 After being bullied in school, Zooey enrolled at Northwestern University, but it seems school just wasn't the place for her.
She dropped out after nine months and later told Allure: "I went to Northwestern because I had gone to a really nontraditional high school. I was like, 'It'd be cool to have a traditional college experience.
"Then I was like, 'Oh, but none of these people understand what's cool about me. My specialness is not appreciated in this place.'"
The world did, however, understand Deschanel's brand of coolness, and her quirky nature landed her the roles in films like 500 Days of Summer and Elf, and the leading role of Jess in New Girl.
Joseph Gordon Levitt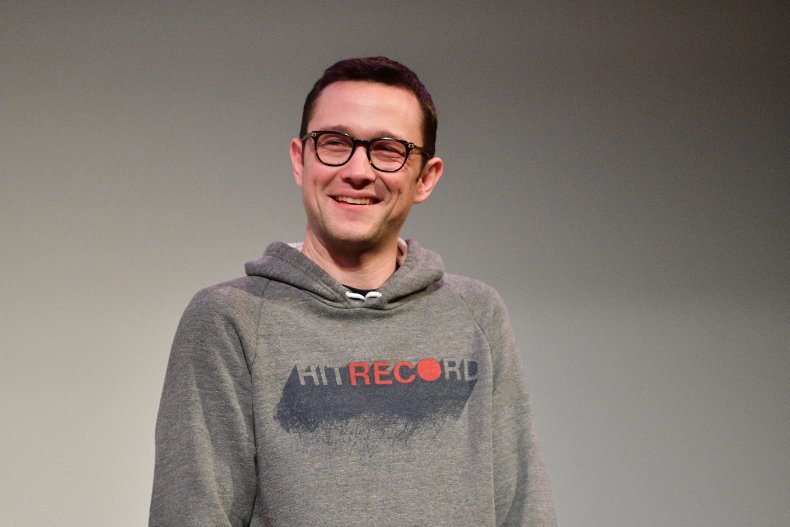 Many stars dropped out of college before moving into acting, but Joseph was already a booked actor when he attended Columbia University.
After starring in 3rd Rock From The Sun and the classic teen movie 10 Things I Hate About You, he began attending the college in 2000 to study history, literature, and French poetry, and lived in dorms in New York.
However, in 2004, he dropped out, and his reason is rather surprising. He told Glamour: "I taught myself to edit when I was 21. I always wanted to because I always played with my family's video camera, but it wasn't until the early 2000s that video editing software finally became accessible to anyone with a computer.
"Once that became accessible to me, I got a copy of Final Cut Pro, and I dropped out of college. Honestly, if there's one thing that influenced me dropping out of college more than anything it's when I got Final Cut Pro. I could either be writing a paper for a class or editing this video, and it's addictive. At least it is for me."
After dropping out, his acting career stepped up a notch, with films like 500 Days Of Summer, The Dark Knight Rises and Looper.
Diddy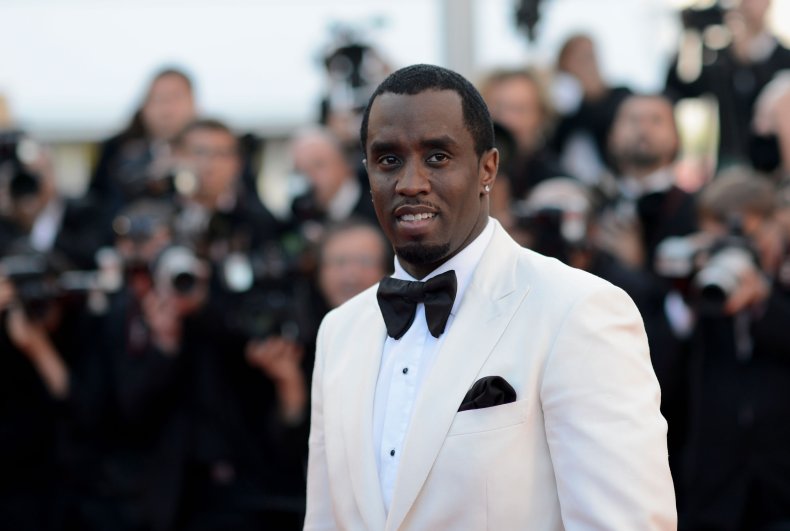 As well as being a hip-hop legend, Diddy, aka Sean Combs, is an entrepreneur, with restaurants, fashion, drinks and television networks in his portfolio.
So it will come as no surprise that Combs actually went to college to study business.
He enrolled at Howard University as a business major, but left after his sophomore year to pursue a career in music.
In 2014 Diddy said he was "speechless" when he was awarded with an honorary doctorate in humanities from Howard, and was asked to deliver the University's 146th Commencement Address.
Ryan Seacrest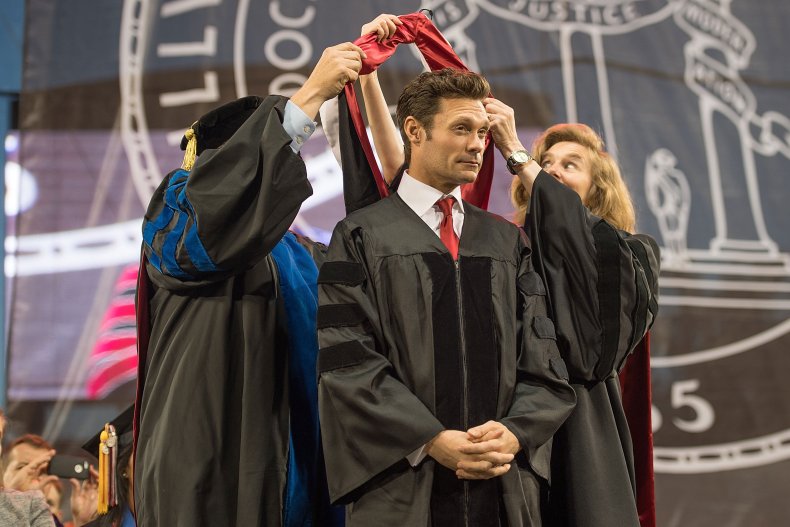 Ryan Seacrest was already a budding radio presenter when he enrolled in the University of Georgia to study journalism.
During his time at college, he became the weekend host for a sports game show on ESPN, and in his junior year, he dropped out to move to LA to pursue broadcasting, where he got his breakthrough hosting KYSR-FM's afternoon drivetime show.
Ryan was awarded an honorary doctorate from the University of Georgia in 2016, and said during his commencement speech: "I was never more sure of anything in my life. When you try something new, when you take a risk, or chance your course, there will be naysayers and well-meaning skeptics.
"But thank them for their advice. But whatever you do, don't let them silence you or your intuition. And just like me, know that trusting your gut is the best decision that you could make. Decades from now, to your own amazement, because you trusted your gut, you might end up asking the most famous person in the world, 'Who are you wearing?'"
Ellen DeGeneres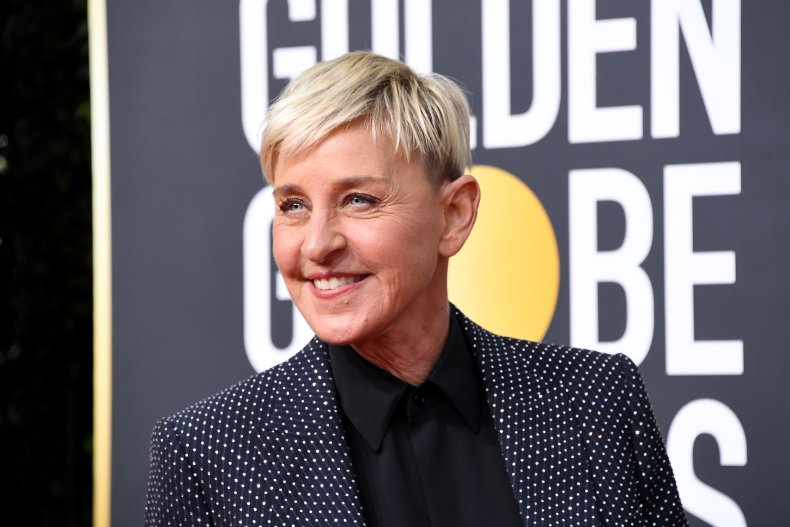 Ellen enrolled in the University of New Orleans to study communications, but dropped out after just one semester.
She later told Parade: "School just was not interesting to me."
Ellen worked a number of jobs while gigging on the comedy circuit, and just a few years later, she made a name for herself nationwide with her stand up comedy.
Oprah Winfrey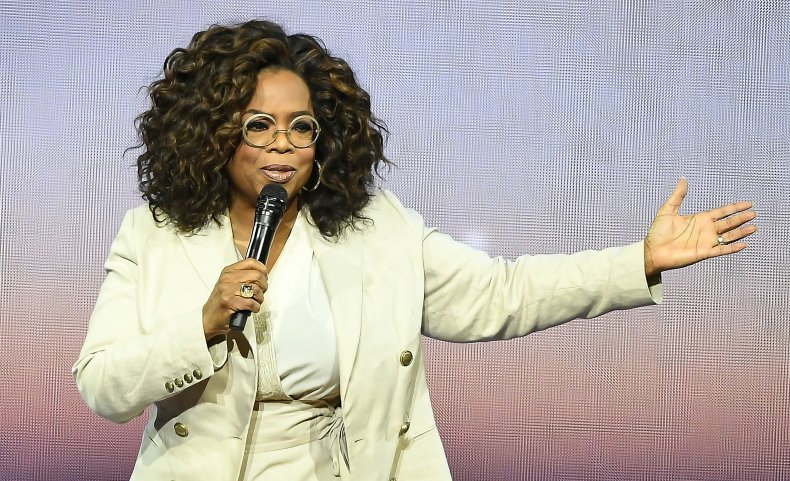 A billionaire, a media mogul, an Emmy winner, an icon... Oprah has done pretty well for herself, so it may surprise you to hear that she dropped out of college.
After working at a local radio station through high school, she enrolled in Tennessee State University on a scholarship to study communications.
However, in her sophomore year, Oprah Winfrey received a job offer from a local television station, and left school to start her media career, which turned out to be a risk that would pay off massively.
Salma Hayek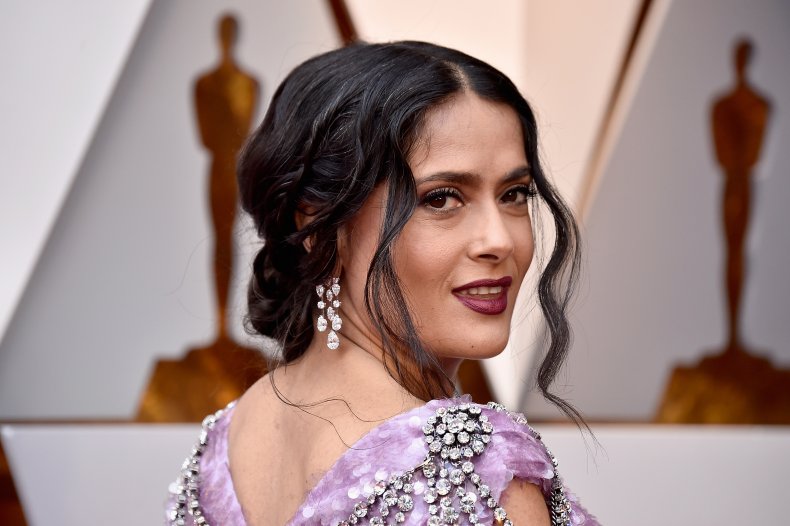 Hayek enrolled in Universidad Iberoamericana in Mexico, where she studied international relations, but dropped out to pursue acting.
Soon afterwards, she landed her breakthrough role in the telenovela Teresa, which turned her into a star in Mexico.
Jessica Biel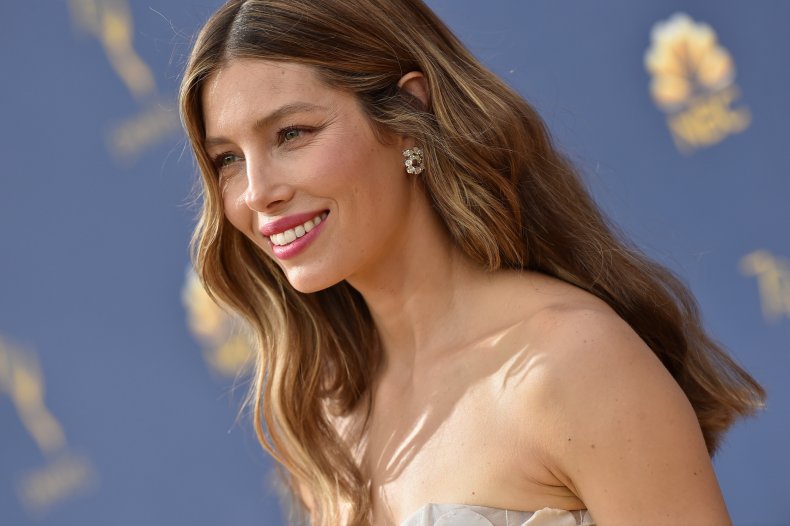 After becoming a teenage TV star with her role on 7th Heaven, Jessica enrolled in Tufts University in Massachussetts for over a year.
However, she dropped out when she was offered the lead role in a remake of The Texas Chainsaw Massacre, and admits that she regrets her decision to leave college.
Biel told Allure: "I wish I would have had that time that my girlfriends all had. I wish I would have lived in that crappy, nasty brownstone that they all lived in. If I had to do it again, I would have stuck around and finished it out."
Vin Diesel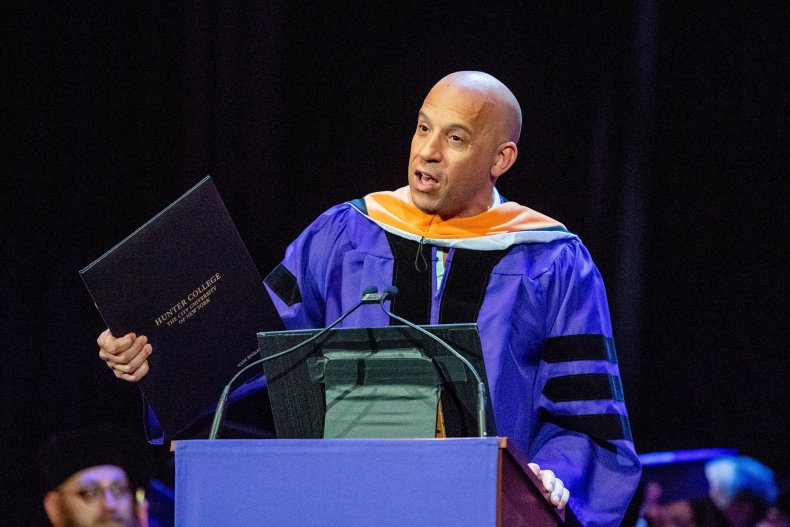 Vin Diesel studied English at Hunter College in New York for three years before he dropped out to pursue acting.
While the decision worked out pretty well for him, he still holds a soft spot for the college, and in 2018, he was awarded with an honorary PhD.
At his graduation, he said: "While I was in Hollywood I always had this pride of Hunter College. I would tell everybody that I learned and took so much away from my experience at Hunter College. I was young, I was a bouncer, when I wasn't bouncing I was in these classrooms with the most diverse student body on the planet."
Kristen Bell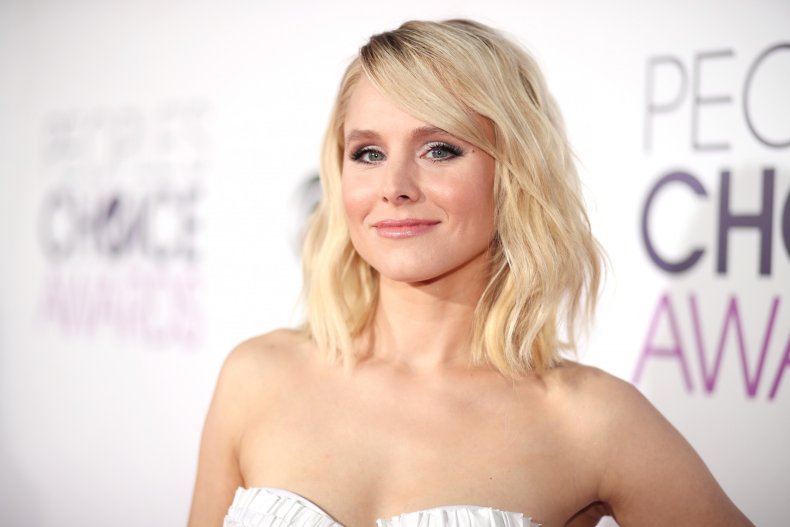 Bell enrolled at the prestigious Tisch School of the Arts to study musical theatre, but left just a few credits short of graduating to accept the role of Becky Thatcher in the Broadway musical The Adventures of Tom Sawyer.
The show closed after a month, but just three years later, she landed the lead role in the series Veronica Mars.
Rebecca Romijn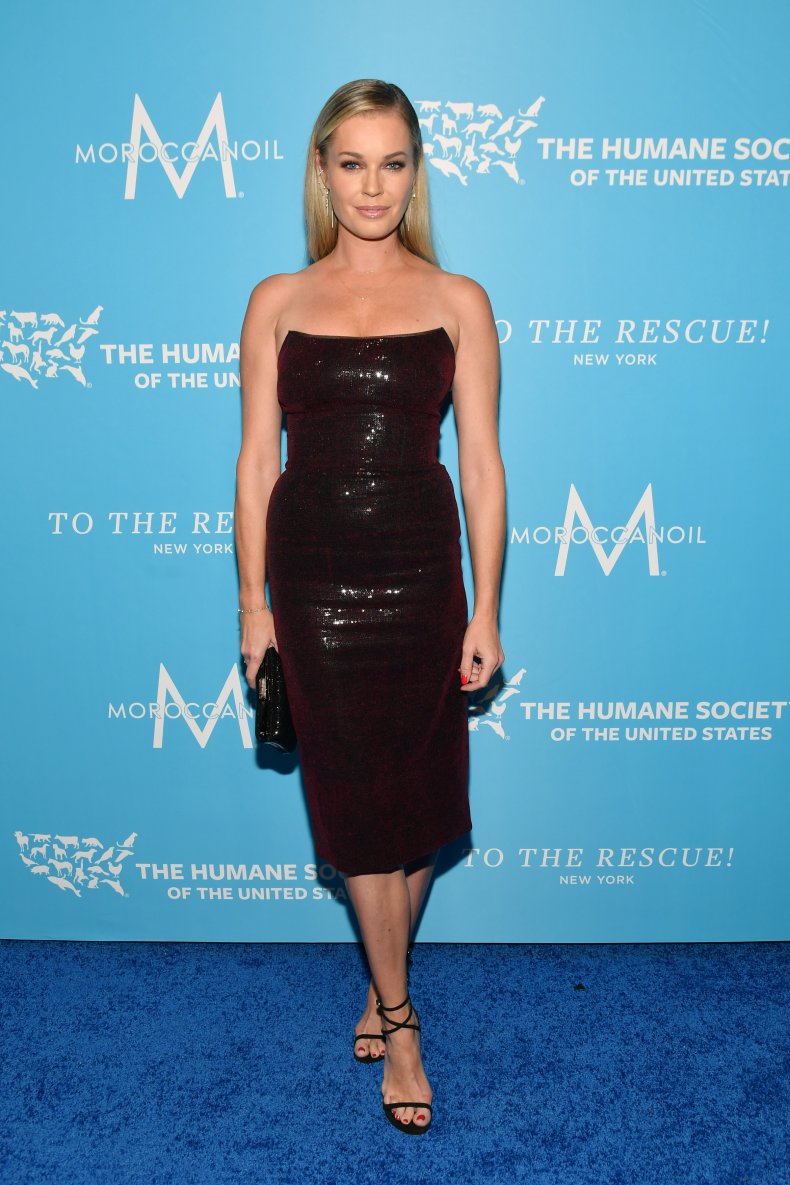 Rebecca majored in music at the University of California, Santa Cruz, but dropped out after a year to pursue modelling.
She moved to Paris and ended up hitting the big time, landing on the covers of Elle and Marie Claire.
Mila Kunis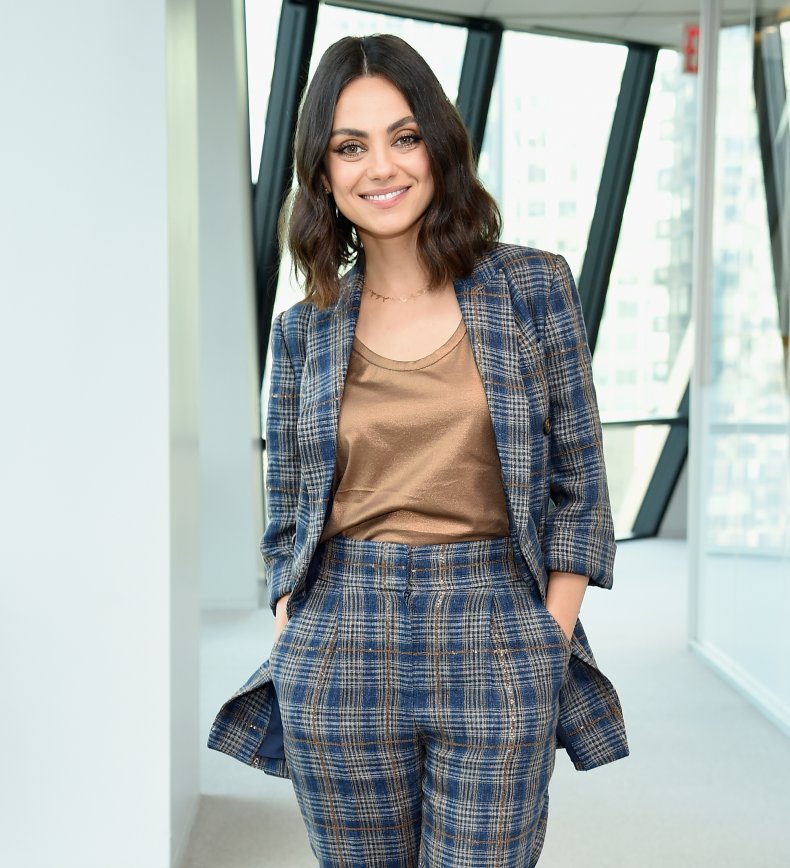 Mila was just 14 when she was cast as Jackie on That '70s Show and 15 when she began voicing Meg on Family Guy, so later, she decided to return to higher education and enrolled at the University of California, Los Angeles, and Loyola Marymount University.
However, she said she "never went to class" and told Collider: "I didn't fail out. I dropped out. I did not fail. I was actually a pretty good student. My problem was that I didn't know what I wanted to study. What was I going to go in? Undecided? I took a class on Zionist theory. I took classes that interested me, that weren't necessarily for a specific degree. Then I realised and spoke to my parents and I said, 'I do love what I do and I want to pursue it.; They were like, 'Oh, why don't you just drop out.'"
John Mayer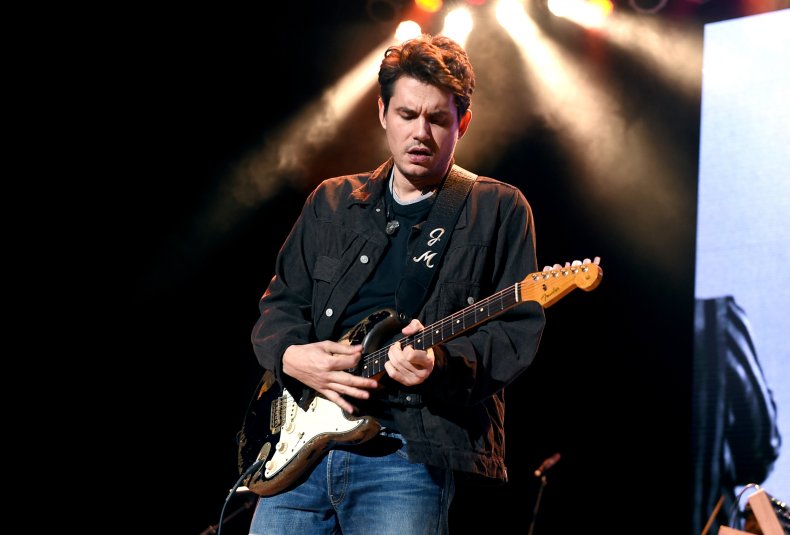 John Mayer enrolled at Berklee College of Music in 1998 to pursue his dreams, but became overwhelmed by the workload and dropped out.
He told MTV: "[His grades] were pronounced like 'd-d-d-f-f-f-f-f ' — like static. So I had to kind of totally burn that bridge because I didn't know what I was doing. But Axl Rose wore a kilt and like a catcher's outfit and no one really questioned that, so I hope no one ever questions the Berklee thing."
Mayer moved to Atlanta to start a band, but ended up performing solo, and three years later he released his debut album to critical and commercial acclaim.