20 Celebrities Who Went to Harvard
Harvard University is one of the most prestigious universities in the world, producing eight U.S. presidents and 161 Nobel Prize winners—as well as Elle Woods in Legally Blonde, of course.
Among the alumni of the university in Cambridge, Massachusetts, are many celebrities, who attended the school before hitting the big time in showbiz, as well as those who enrolled after becoming a famous name.
Here are 20 celebrities who were educated at Harvard.
Natalie Portman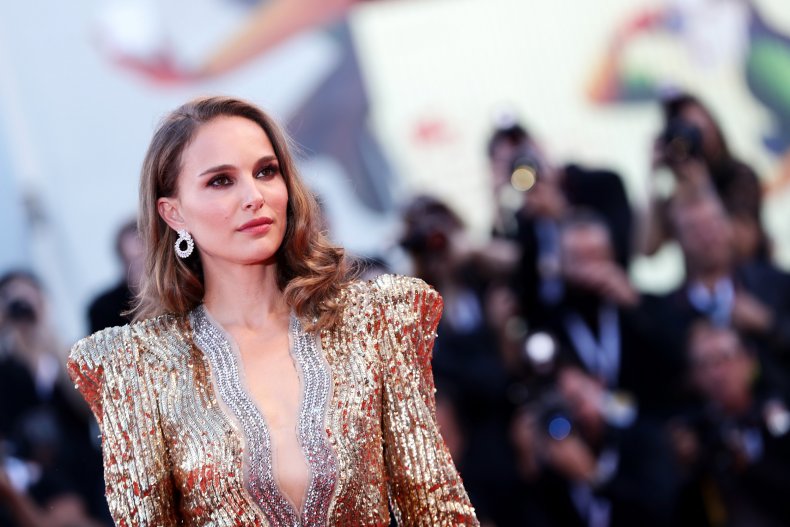 In the early aughts, Natalie Portman was starring as Padmé Amidala in the Star Wars prequel trilogy. At that same time, in a galaxy not so far, far away, Portman was studying at Harvard.
The actress graduated from high school and enrolled at Harvard in 1999 to get a bachelor's degree in psychology, graduating four years later.
A year after graduating, she achieved her first Oscar nomination for Closer.
Conan O'Brien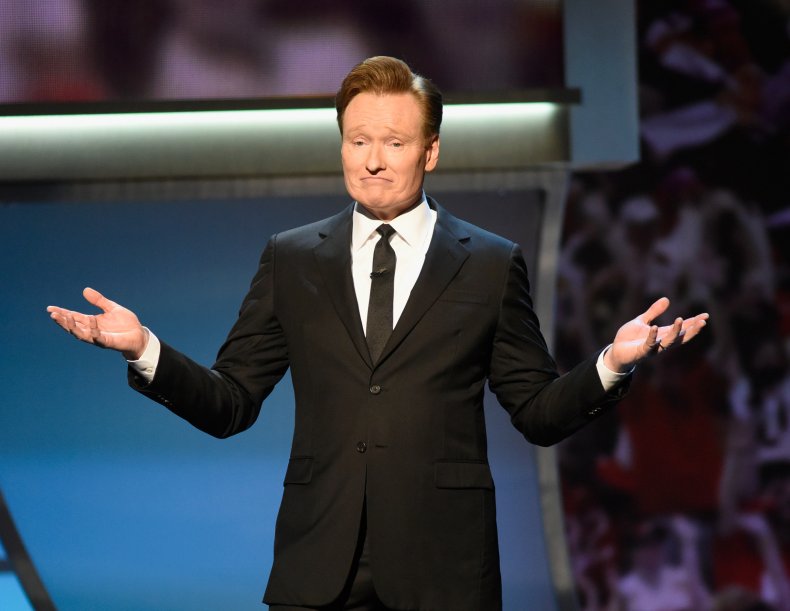 Before becoming a late night talk show king, O'Brien was an incredibly bright student and graduated from high school as valedictorian.
He enrolled at Harvard and concentrated in History and Literature, later graduating with a Bachelor of Arts degree magna cum laude in 1985.
While at Harvard, O'Brien wrote for the Harvard Lampoon magazine.
Matt Damon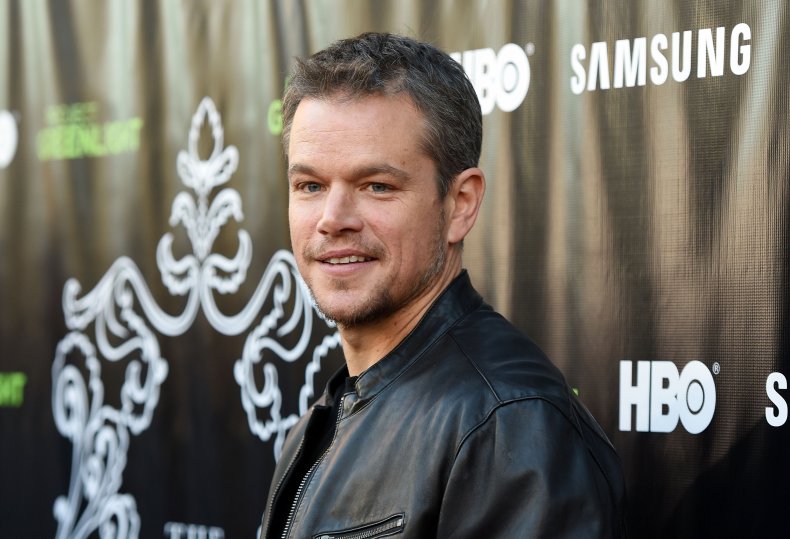 Matt Damon enrolled as a student of the class of 1992, but left before receiving his degree—12 credits shy of his degree—to take a lead role in the film Geronimo: An American Legend.
However, famously, the college was also the basis of his Hollywood breakthrough.
Damon, from Cambridge, Massachusetts, wrote an early treatment of his script for Good Will Hunting for an English assignment while at Harvard.
He began to seriously work on the script with pal Ben Affleck, and after the movie made it to the screen, the pair won the Best Original Screenplay Academy Award.
Mira Sorvino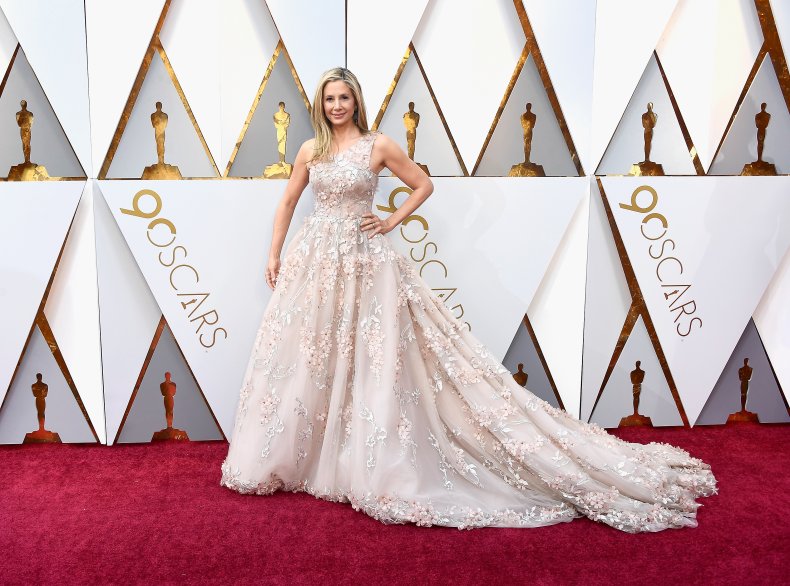 Before her roles in Romy and Michelle's High School Reunion and Mighty Aphrodite, Mira was a top student who studied at Harvard.
She graduated from Harvard magna cum laude with a degree in East Asian studies in 1989, and while there, she also helped found the Harvard-Radcliffe Veritones, one of Harvard's co-ed a cappella groups.
Sorvino spent a year of her degree as an exchange student at CIEE in Beijing, where she became fluent in Mandarin Chinese.
John Lithgow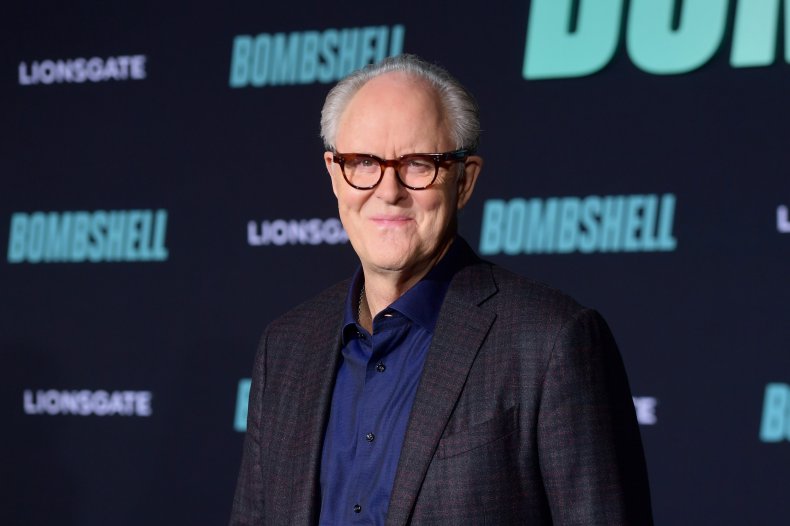 It was at Harvard, where he performed in Gilbert and Sullivan's Utopia Limited, that John Lithgow decided he wanted to be an actor.
A resident of Adams House, Lithgow graduated with an A.B. magna cum laude in 1967, in history and literature, and proceeded to win a Fulbright Scholarship to study at the London Academy of Music and Dramatic Art.
He has gone on to have a distinguished and acclaimed career on the stage, on television and in film.
Colin Jost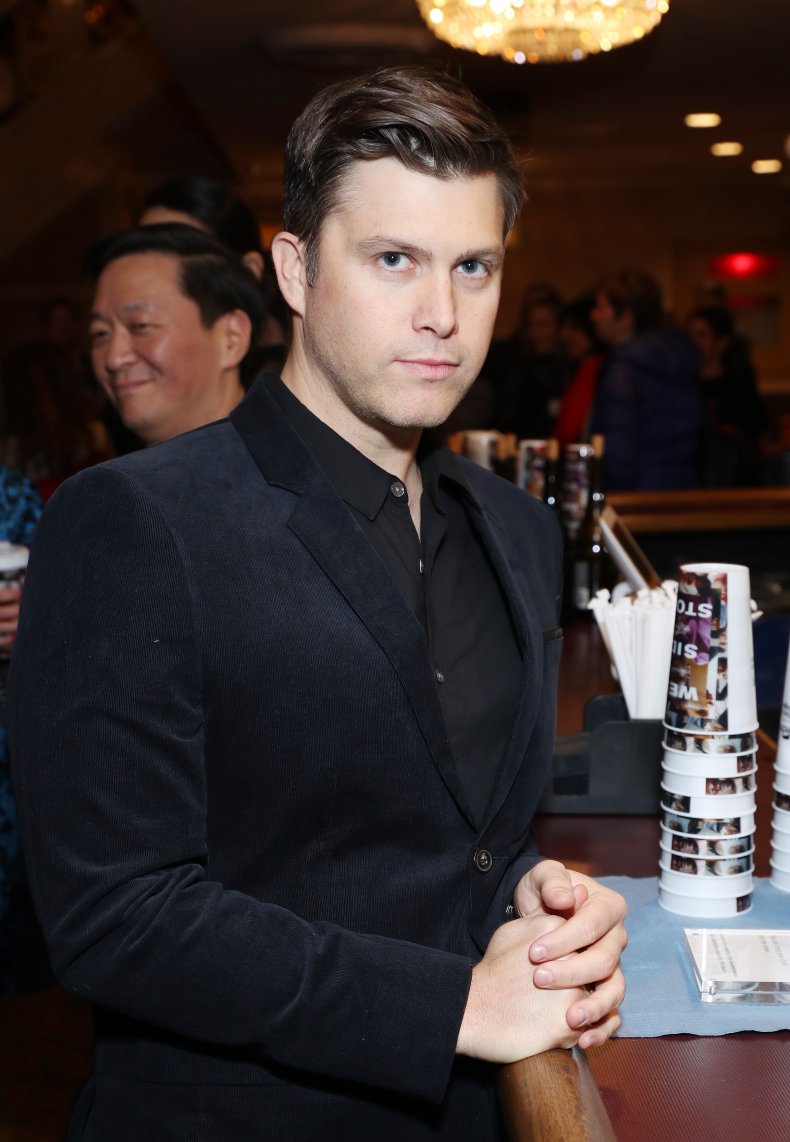 Colin Jost majored in history and literature, with a focus on Russian literature and British literature, at Harvard and graduated cum laude in 2004.
However, perhaps it was his time as editor of the Harvard Lampoon that set him up for his career in comedy.
A year after graduation, Colin landed a role in the writers' room at Saturday Night Live, where he has remained ever since. As well as being a head writer, Colin is currently the co-anchor of Weekend Update.
Rashida Jones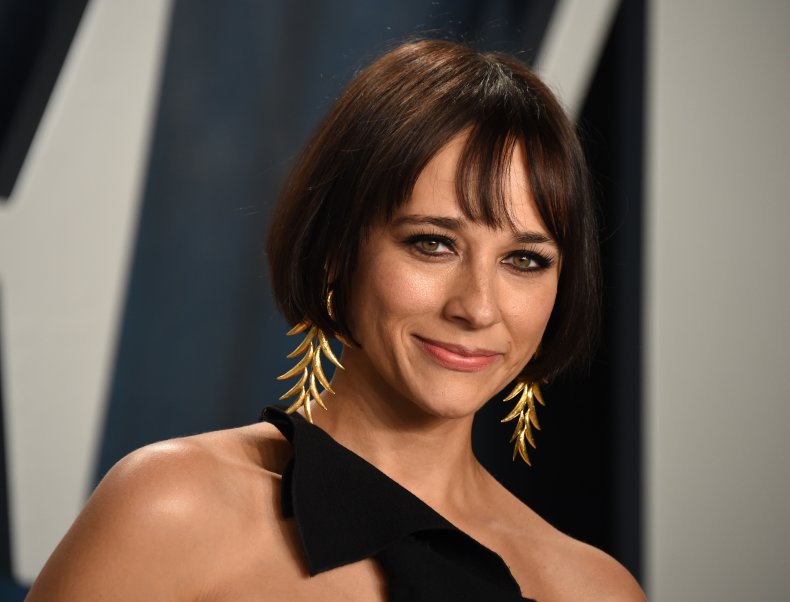 Rashida Jones—the daughter of Peggy Lipton and Quincy Jones—was voted "most likely to succeed" by her high school classmates. Boy were they right.
After initially planning to be a lawyer, Jones studied religion and philosophy at Harvard and graduated in 1997.
While there, the Parks and Recreation star was very active in the college societies, and was a member of the Hasty Pudding Theatricals, Harvard Radcliffe Dramatic Club, Harvard Opportunes, Black Students Association and the Signet Society.
B.J. Novak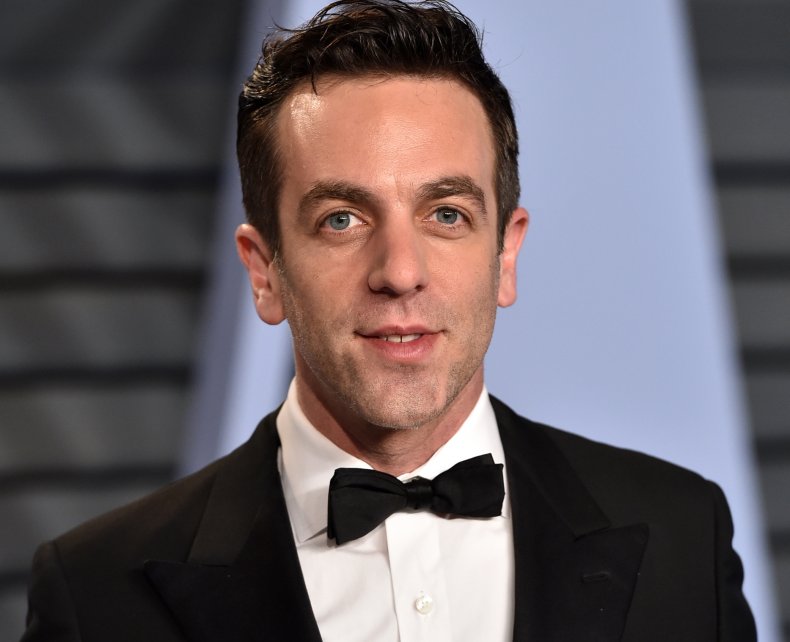 Before breaking into comedy on Punk'd and The Office, B..J Novak was a Harvard student, graduating from the university in 2001.
He majored in English and Spanish literature, writing his honours thesis on the films of Shakespeare's Hamlet, and was a member of the Harvard Lampoon team and the Hasty Pudding Club.
Ashley Judd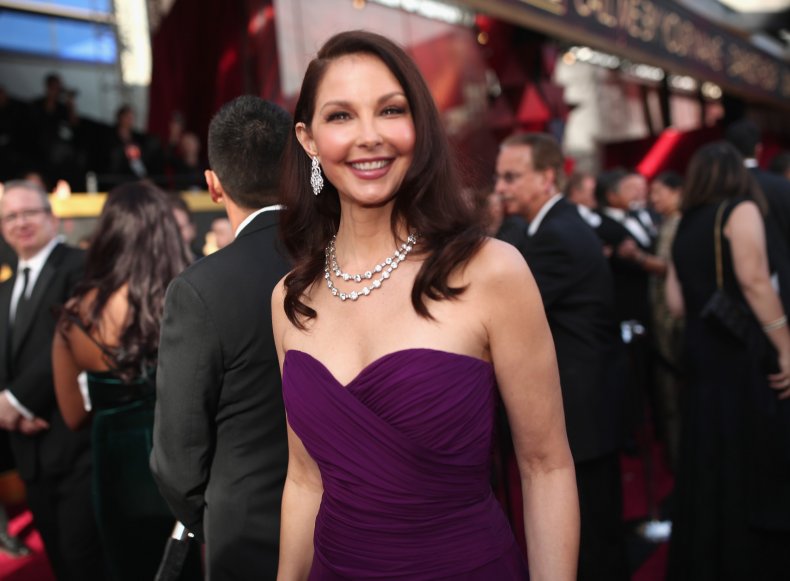 Ashley Judd was already a screen star with roles in A Time To Kill, Heat, Double Jeopardy and Kiss The Girls under her belt when she returned to education in the noughties.
After getting a degree from the University of Kentucky, Judd got a Master of Public Administration degree from the John F. Kennedy School of Government at Harvard University in 2010.
Dean Norris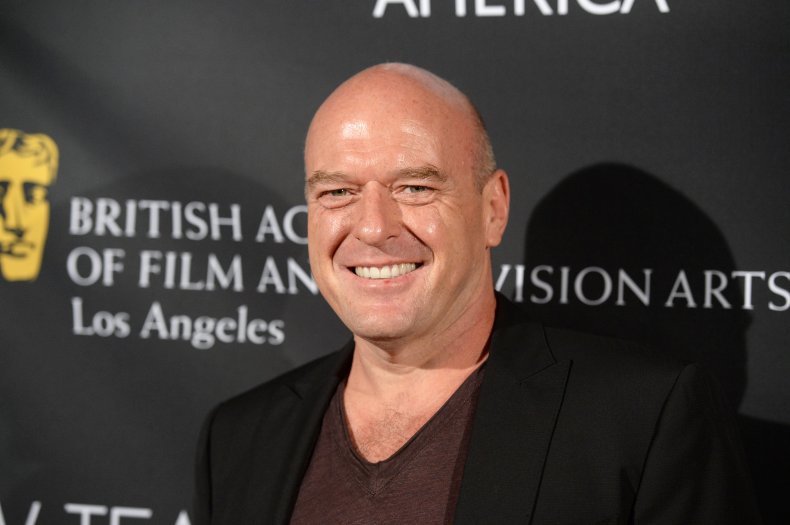 Dean Norris was a straight A student in high school, and decided to pursue his college education at Harvard, where he studied the interdisciplinary concentration of Social Studies.
He was also a member of Hasty Pudding Theatricals, which set him on his path to an acting career.
Twenty years after he graduated, Norris landed the biggest gig of his career so far: Hank Schrader in Breaking Bad.
Tommy Lee Jones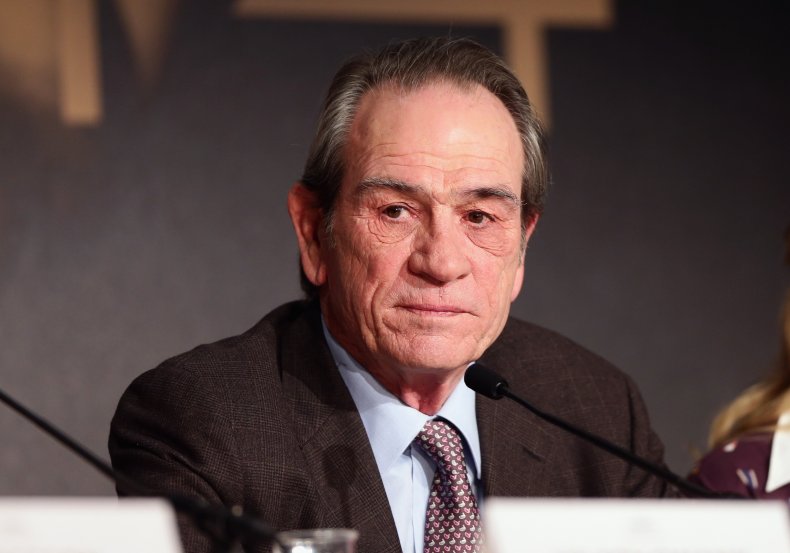 While at Harvard University on a need-based scholarship, Tommy Lee Jones roomed with another future famous face in Dunster House, future Vice President Al Gore.
In 1969, he graduated cum laude with a Bachelor of Arts degree in English, having written his senior thesis on "the mechanics of Catholicism" in the works of Flannery O'Connor.
While at college, Lee Jones played guard for Harvard's football team, and played in the infamous 1968 game where Harvard tied with Yale.
Stockard Channing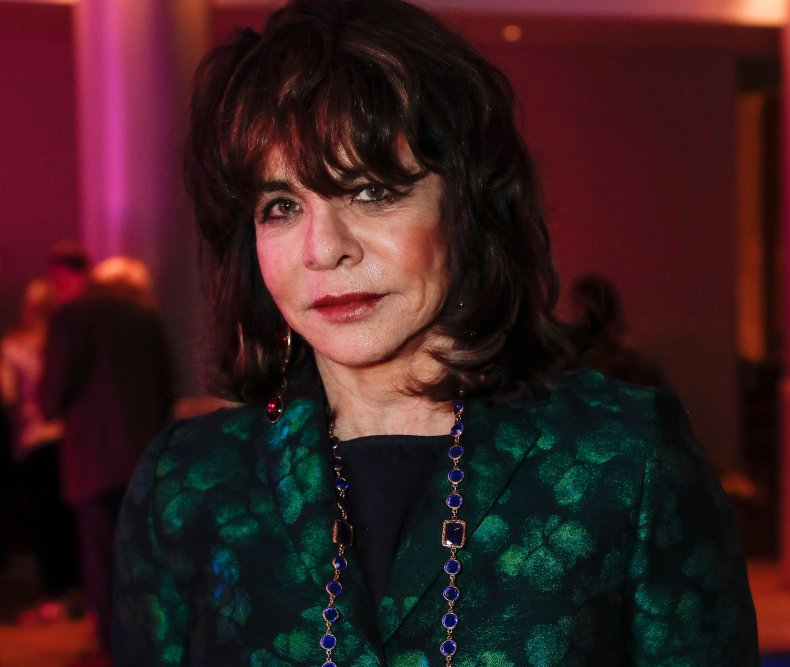 Before shooting to fame as one of cinema's most iconic high school students, Rizzo, in Grease, Stockard was a Harvard student.
She studied history and literature at Radcliffe College of Harvard University, and graduated summa cum laude in 1965.
Channing went on to pursue a career in acting, and landed legendary roles in Grease, The West Wing and Six Degrees of Separation.
Terrence Malick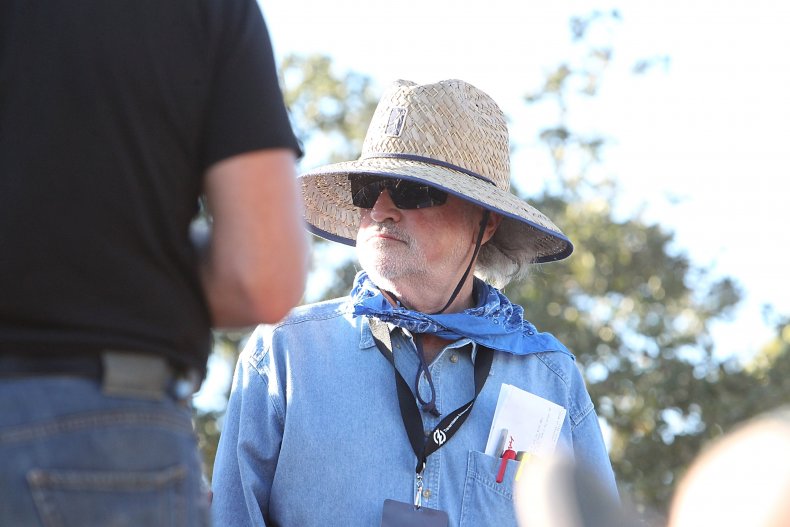 You'd need a degree to understand some of director Terrence Malick's more confusing films, so it's no wonder he went to Harvard.
The Thin Red Line director acquired a BA in philosophy from Harvard College, graduating summa cum laude and Phi Beta Kappa in 1965.
Darren Aronofsky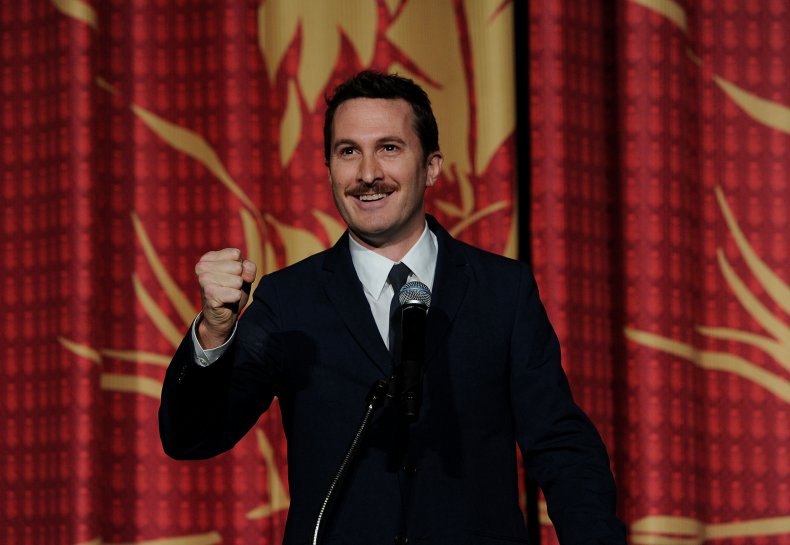 After attending school in Kenya, training as a field biologist and backpacking across Europe, Darren Aronofsky enrolled at Harvard in 1987.
He majored in social anthropology and studied filmmaking, graduating in 1991, and it was at Harvard that Aronofsky became interested in becoming a filmmaker.
He directed his debut feature, Pi, seven years on from graduation.
Jack Lemmon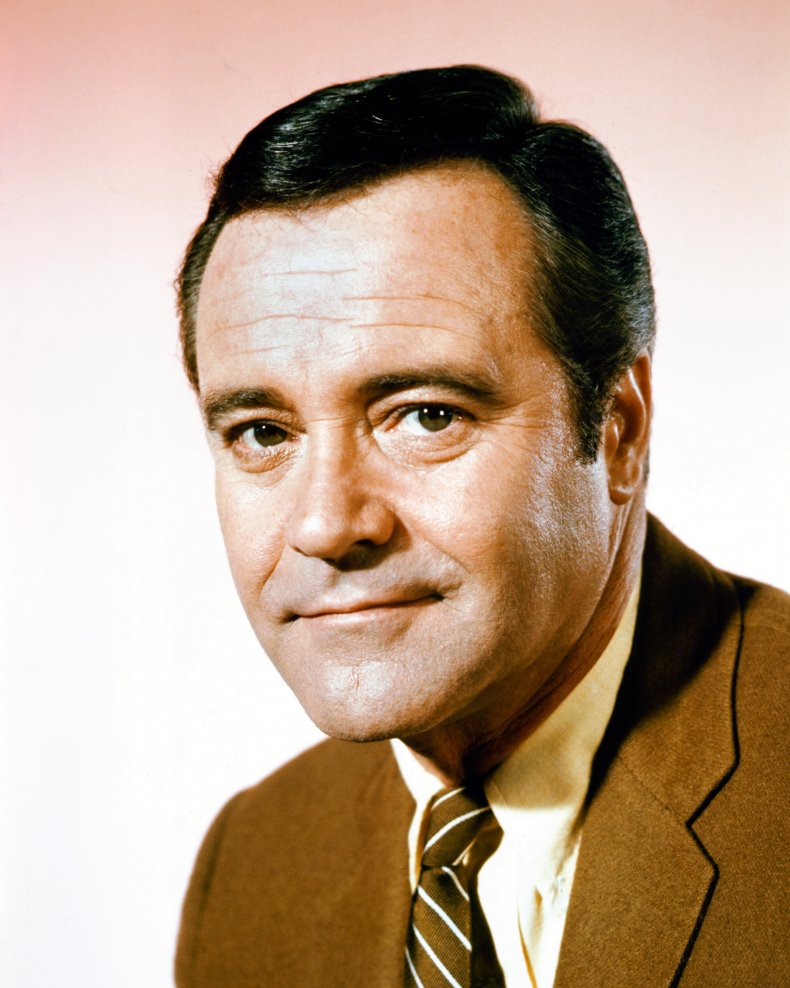 During his time at Harvard, Jack Lemmon was president of the Hasty Pudding Club and vice president of Dramatic and Delphic Clubs, but due to academic probation, he was banned from acting onstage.
This didn't stop him, though, and he used pseudonyms to perform.
After leaving college when commissioned by the United States Navy, Lemmon graduated from Harvard in 1947 with a degree in War Service Sciences.
Elisabeth Shue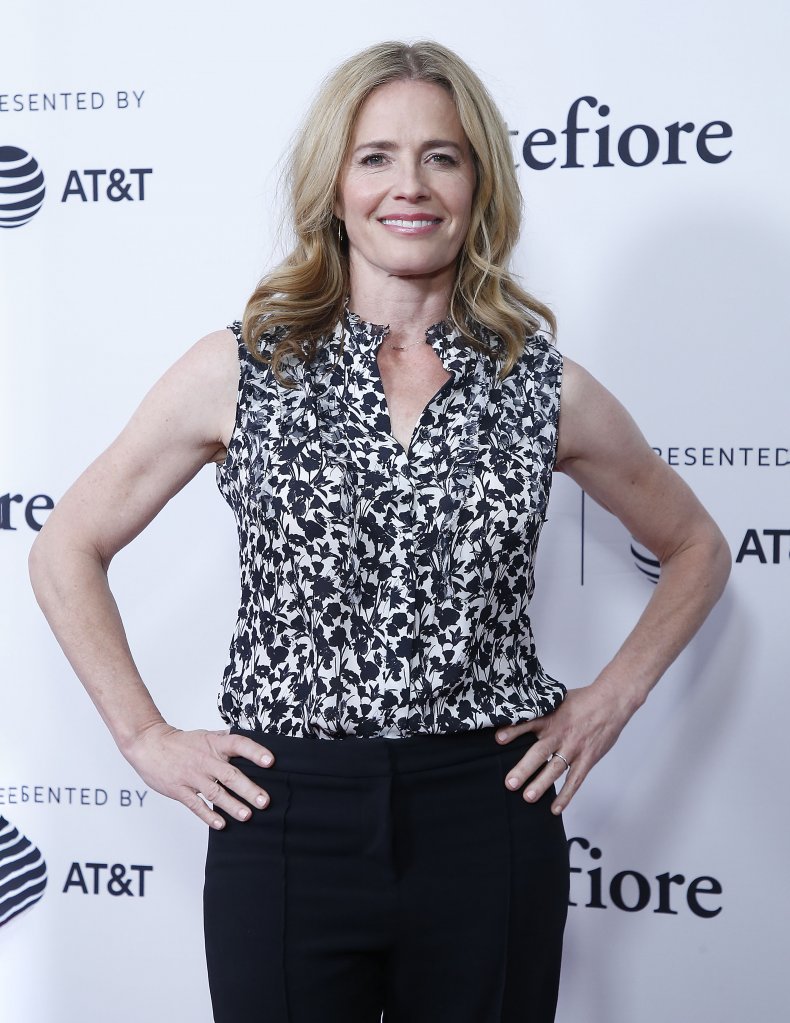 Back To The Future II star Shue first enrolled at Wellesley College before transferring to Harvard University in 1985.
However, she withdrew from Harvard one semester short of earning her degree to pursue a career in acting.
After making it in the movies, Shue returned to her alma mater to complete her B.A. in political science, officially graduating in 2000.
Scott Weinger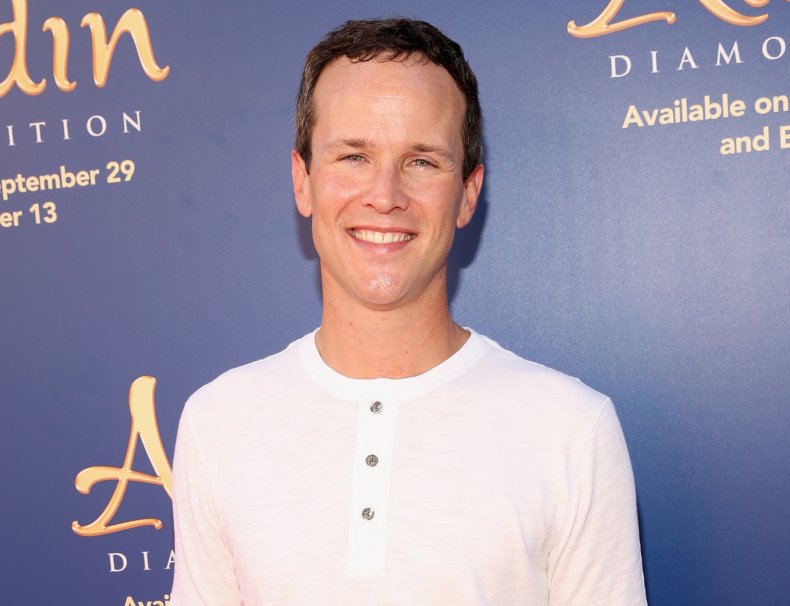 In 1992, Weinger voiced many of our childhood's by voicing the titular character in Disney's Aladdin. Six years later, he was graduating from Harvard.
The Full House star graduated magna cum laude with a degree in English and American Literature from the university in 1998, and then returned to acting, starring on shows including What I Like About You, Scrubs and Fuller House.
Michael Schur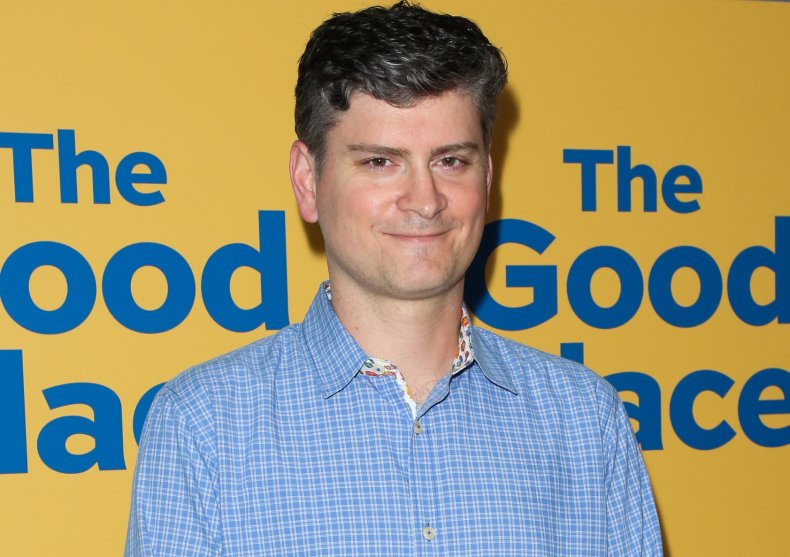 Another president of the Harvard Lampoon, Michael Schur graduated Phi Beta Kappa with a B.A. major in English from Harvard University in 1997.
Much like Colin Jost, a year later, he landed a job on Saturday Night Live, and went on to create and co-create the acclaimed sitcoms The Good Place and Brooklyn Nine-Nine.
Greg Giraldo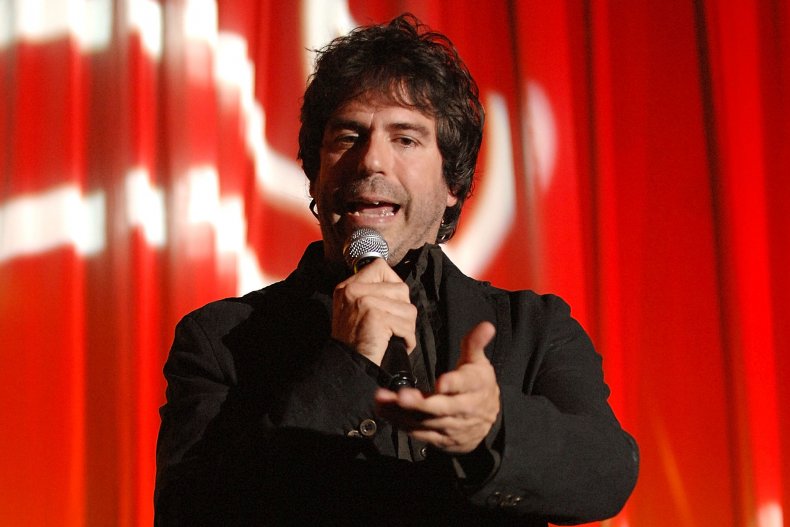 Stand-up comedian Greg Giraldo graduated from Columbia University with a bachelor's degree in English in 1987, but that wasn't enough for him.
He achieved a near perfect score on his Law School Admission Test (LSAT), scoring in the 99th percentile of students taking the test, and was admitted to Harvard Law School.
Giraldo achieved his J.D. degree from Harvard Law in 1990, and passed the bar, working as a lawyer for eight months. However, he soon found out he did not like the practice of law, and in 1992, he began working as a comedian.
Amy Brenneman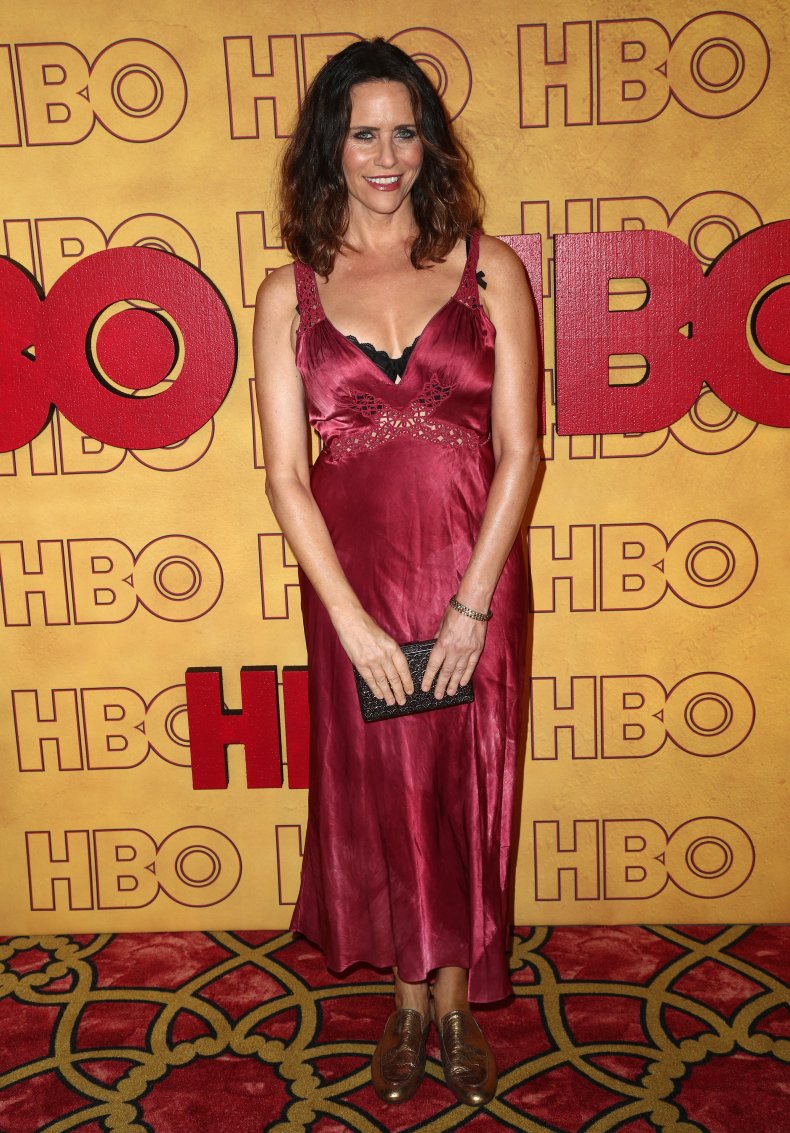 Although Amy Brenneman studied comparative religion at Harvard, it seems theatre was her true love, as she co-founded Cornerstone Theater Company while she was there.
Amy graduated in 1987 and a few years later, she landed her first big TV role in NYPD Blue.