Central African Republic Elections: Dologuele and Touadera Face Off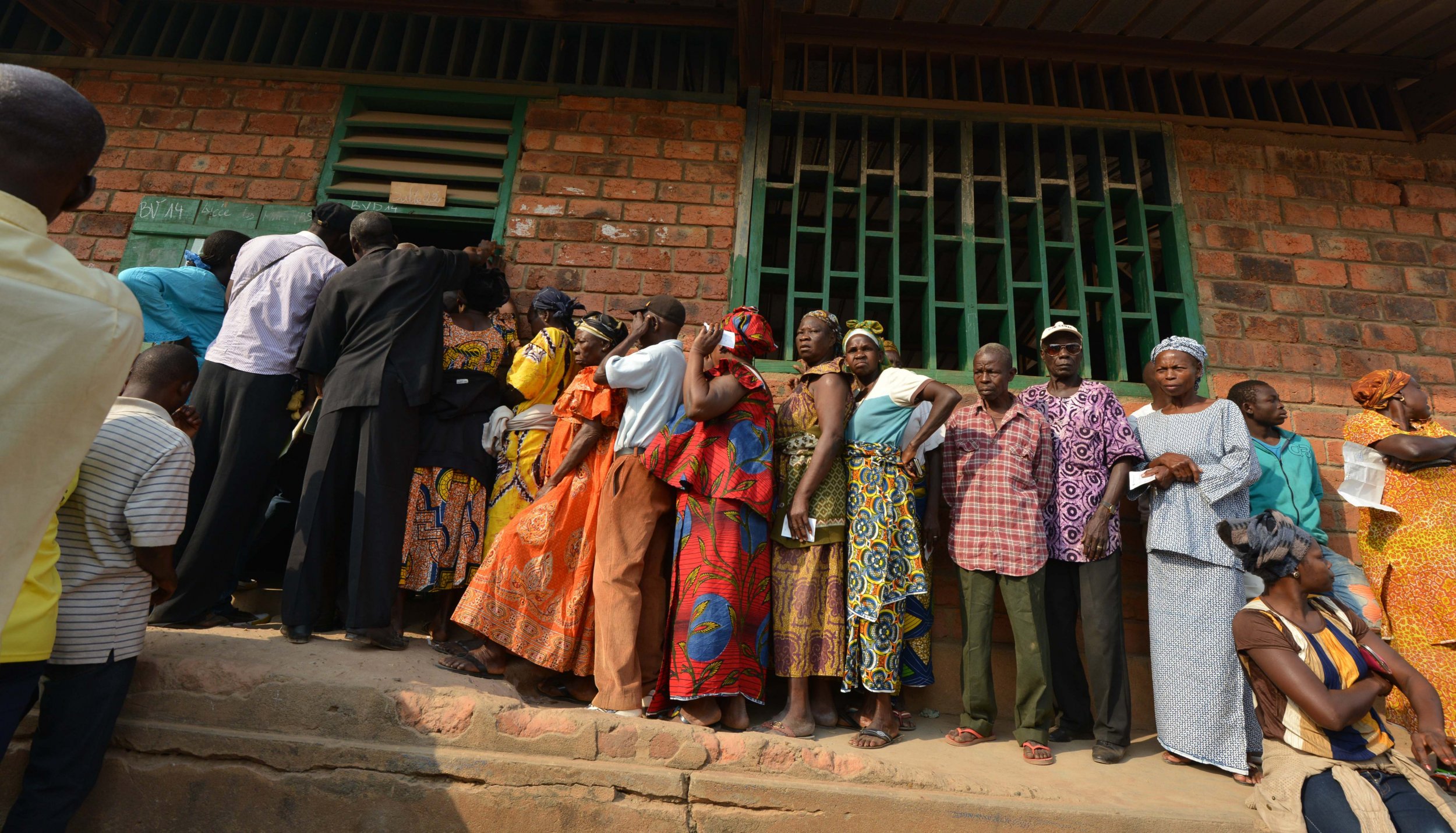 After years of conflict and four election postponements, the people of Central African Republic (CAR) will finally choose a new president on Sunday.
CAR held presidential and parliamentary elections in December 2015, with the country hoping that a new government could bring bitter sectarian violence to a close. Rival militias—the mainly Muslim Seleka and the largely Christian anti-balaka—have been locked in conflict since the Seleka deposed former President Francois Bozize in March 2013.
While the parliamentary elections have since been annulled due to irregularities and will have to be rerun, the two leading presidential candidates—Anicet Georges Dologuele and Faustin Archange Touadera, both former prime ministers—face off on Sunday in a head-to-head vote.
Newsweek compares and contrasts the two potential leaders of the world's third-poorest country.
Anicet Georges Dologuele
Dologuele, who served as CAR's prime minister between 1999 and 2001 under the late former president Ange-Felix Patasse, came first in December's vote, polling 24 percent.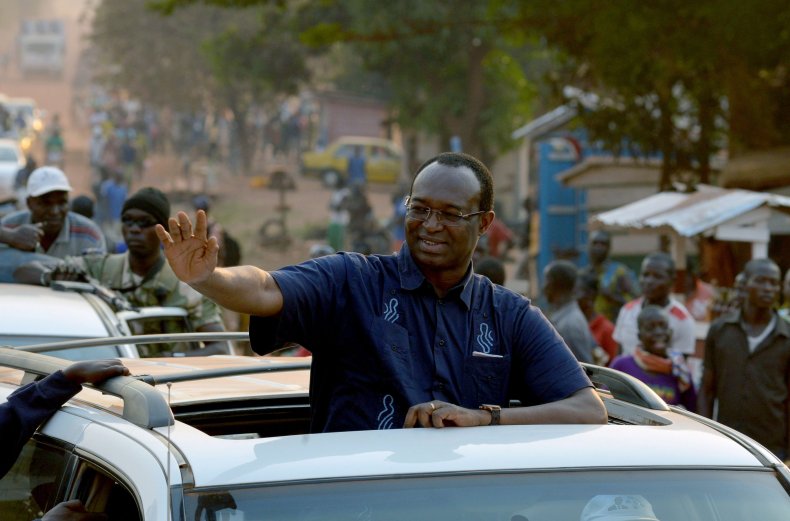 The 58-year-old has a record in finance, heading up the Development Bank of Central African States (BDEAC)—an institution aimed at promoting development in impoverished countries in the region—between 2001 and 2010. Dologuele has garnered the nickname "Mr Clean" for leading anti-corruption initiatives when he was prime minister, though he was reportedly sacked from his role at the BDEAC amid allegations of graft.
According to Bat-el Ohayon, co-founder of risk advisors Afrique Consulting Group, Dologuele has founded his campaign on economic credentials: he has marketed himself as "a business-focused individual" who "enjoys the support of many influential businessmen."
Dologuele is the founder and leader of the Central African Union for Renewal party and received a pledge of support from Bozize's Kwa Na Kwa party in December 2015. Speculation is rife over whether Dologuele has offered Bozize amnesty from exile—he fled to Cameroon in 2013 and now moves between Kenya and Uganda—in return for the influential ex-leader's support. In a December 2015 interview, Dologuele said that, if Bozize was willing to respect the law, he would be treated as a former head of state in CAR.
Faustin Archange Touadera
A rank outsider in the elections, Touadera surprised many by coming second in the vote, polling 19 percent. A mild-mannered former maths professor at the University of Bangui, Touadera served as premier under Bozize between 2008 and 2013.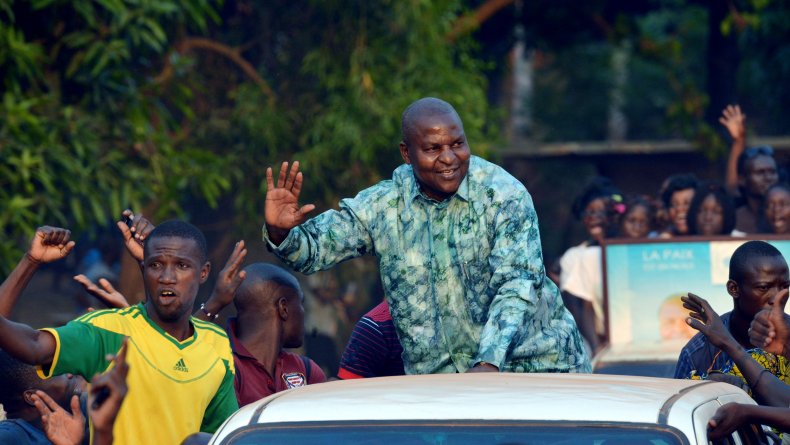 Touadera ran as an independent candidate in the elections, a decision that means he may be more effective at bringing divided interest groups together in CAR should he triumph on Sunday, according to David Smith, CAR analyst and director of Johannesburg-based Okapi Consulting. "If he should win, unlike Dologuele who has a fairly large political party, Touadera will have to cobble together what will probably look much more like a government of national unity than Dologuele will," says Smith.
In contrast to Dologuele's business credentials, Touadera has presented himself as a man of the people. During his tenure as prime minister, Touadera ensured that civil servants were paid on time and continued in his teaching role. He also negotiated several peace accords between the government, opposition and rebel groups in 2008. He has received the support of Martin Ziguele, who polled fourth in the December elections.