Chad Cities Go Quiet in Protest Against President's Fifth Term Bid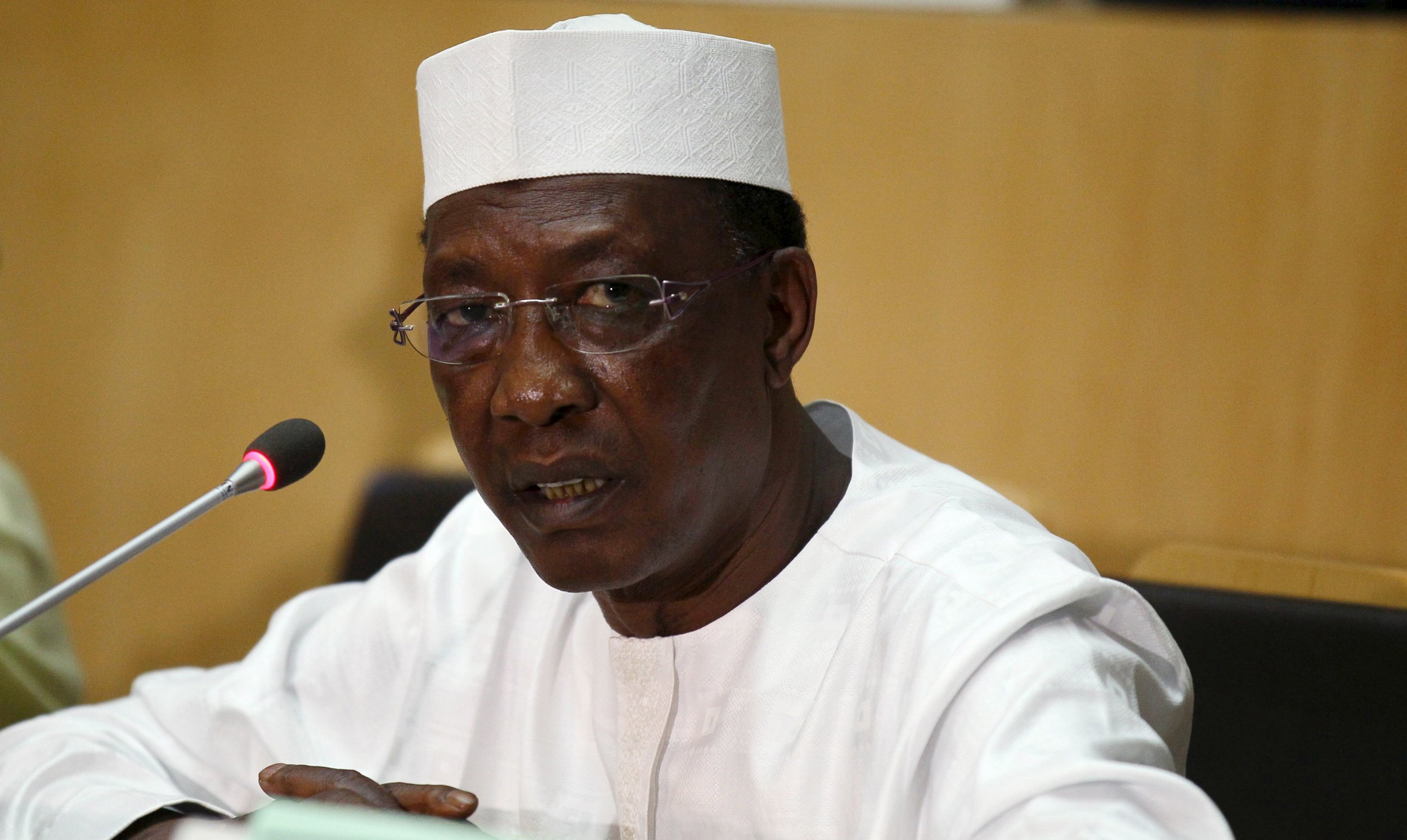 Chad saw some of its major cities, including the capital N'Djamena, go quiet on Wednesday after an opposition protest against President Idriss Deby's bid for a fifth term in power.
The landlocked Central African country, which has some of the lowest living standards in the world and is being drawn into Nigeria's Boko Haram insurgency, goes to the polls in April. Deby, who was recently elected as the African Union's chairperson for 2015, is running for re-election after being in power for 25 years.
An opposition coalition of civil society groups organized Wednesday's shutdown under the slogan Ça suffit —or "That's Enough" The protests emptied out the two major markets, schools and roads in N'Djamena, AFP reported, while partial or total shutdowns were also reported in the second city Moundou and the northwest city of Mao. "It highlights that people are fed up, it's proof they reject Deby's candidacy," said Mahamat Nour Ibedou, spokesperson for "That's Enough," which includes trade unions and human rights organizations.
The villes mortes, or "dead cities" protests, come on the back of a wave of demonstrations after a Chadian girl was allegedly gang raped by five young men, who come from the families of senior officers and politicians. The girl, named as Zouhoura, survived the attack but the assailants allegedly posted a video of the attack online, showing the victim in tears. Police have arrested five suspected rapists—three the sons of army generals—and four accomplices, one the son of Foreign Minister Moussa Faki Mahamat, according to AFP. Zouhoura's father is also an opposition candidate in the April 10 elections.
The incident has brought hundreds of students to the street in Chad, carrying banners proclaiming Je suis Zouhoura. One protester in N'Djamena was reportedly shot dead on Monday as police cracked down on the demonstrations, although police denied that anyone had been killed. People in Paris have also posted pictures on social media showing protesters in solidarity with the Chadian girl.
Yet despite all the anger and dissatisfaction with Deby's rule, the demonstrations are unlikely to dissuade himfrom seeking another term in power, says Thibaud Lesueur, Chad analyst at the International Crisis Group. "He is definitely running for these elections and if he feels in good health—which is the big question mark about Deby—he will remain [as president] for life. I don't think the political opposition has any doubts about it," says Lesueur.
Chad, which has a population of 11.6 million, was ranked 185th out of 188 countries in the U.N.'s 2015 Human Development Index, which measures living standards around the world. The country has a GDP per capita of $1,024, a fraction of its former colonial power France at $42,732. Chad is also facing a host of security challenges, with Boko Haram encroaching into the Lake Chad basin and the unstable Libya to its north, where the Islamic State militant group (ISIS) has established a significant presence.
According to Lesueur, Deby is using the security threats as a means of cracking down on civil disobedience and protests. The government proclaimed a ban on unauthorized demonstrations earlier in February, with a government minister saying protests were "being manipulated" by groups with different political causes. "Deby wants to position himself as the guy who is about to fight terrorism, who is about to protect Chadians. The regime is using collective fears about terrorism to justify a securitization of the state," says Lesueur.