Chad's Idriss Deby Re-Elected In Landslide Victory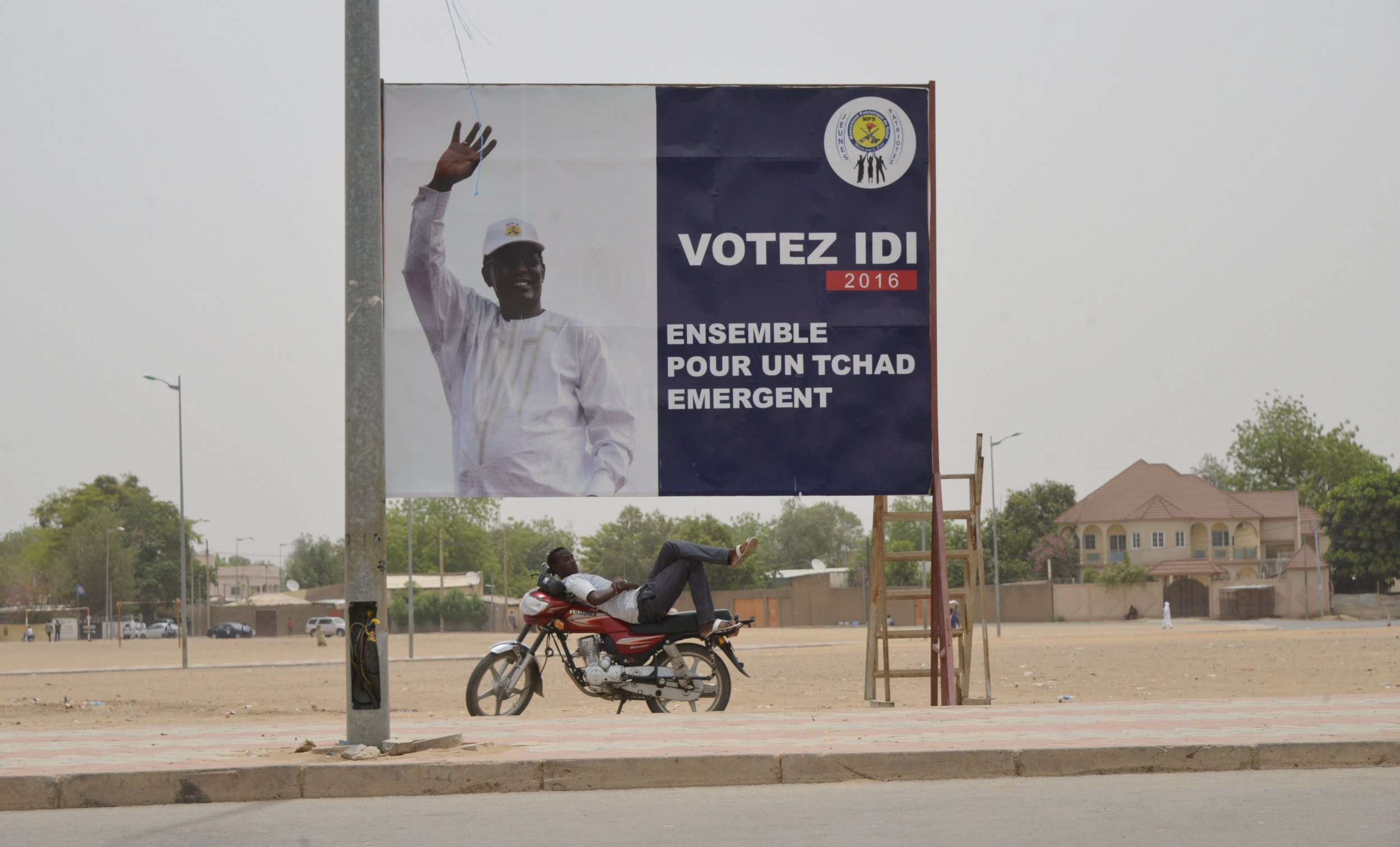 Chadian President Idriss Deby , a key figure in the fight against West African militant group Boko Haram, has been re-elected by a landslide.
Deby, 63—who has been in power since a military group in 1990— won the April 10 poll in the first round with 61.56 percent of the vote, streets ahead of opposition leader Saleh Kebzabo, who finished second with 12.80 percent, according to the country's electoral commission, Reuters reported . Turnout in the election was around 76 percent.
The Chadian president has been a prominent voice in the fight against Boko Haram , which originated in northeast Nigeria but has widened its purview to neighboring countries Chad, Cameroon and Niger. Boko Haram launched its first attack in Chad in February 2015 and has displaced more than 50,000 people in the Lake Chad region, but Deby taunted its leader Abubakar Shekau in August 2015 that regional military efforts had "cut off Boko Haram's head."
The Chadian capital N'Djamena serves as the headquarters for an 8,700-strong regional military force tasked with eradicating the jihadi group, as well as the base for France's Operation Barkhane, a 3,000-strong force tackling militant groups across the Sahel.
"We are happy to have been able to meet the challenge we set for ourselves—a first-round knockout. Now we need to work [at] implementing our program," said Mahamat Hissein, Deby's campaign spokesperson, Reuters reported.
Deby must now work to maintain security and stabilize an economy highly dependent on oil. Revenues from the oil and gas sector, plus mineral deposits of gold and uranium, account for 95 percent of Chad's exports, and so the global plunge in oil prices has been a cause for concern in N'Djamena.