Chad: Five Things to Know Before the Election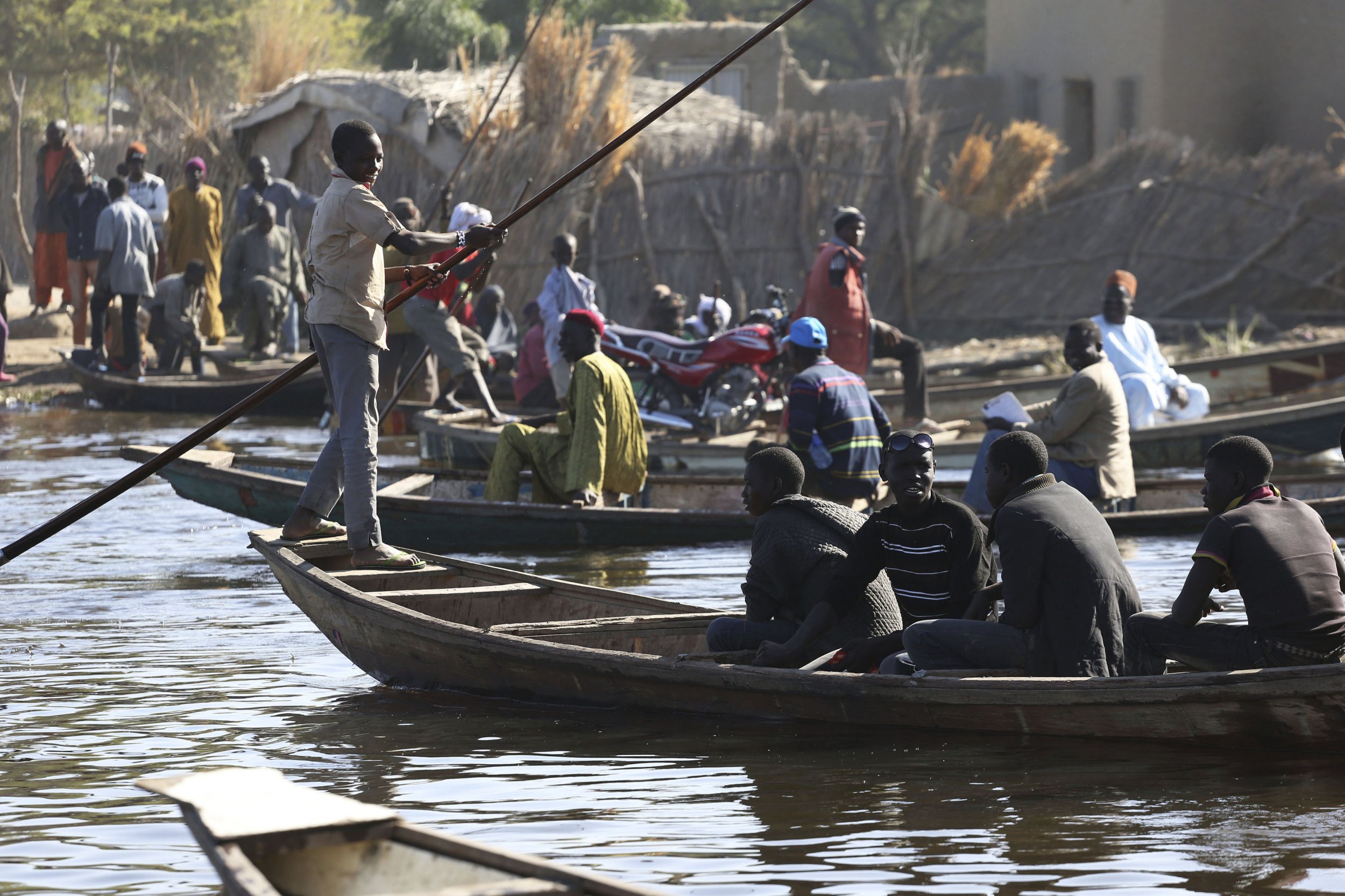 A growing threat from Islamist militants, political opposition to a long-serving leader and an economy on the downturn due to falling oil prices.
These are some of the factors people in Chad may consider when they go to the polls on Sunday to choose their new president. The incumbent, Idriss Deby, has been in power for 26 years and is facing off against 13 challengers in the former French colony.
Here, Newsweek gives you a rundown of the key issues affecting one of the most promising, but also troubled, nations in Africa.
1. The threat from Boko Haram
Chad has been sucked into the insurgency started in 2009 in neighboring Nigeria by Boko Haram, an extremist organization affiliated with the Islamic State militant group (ISIS). Since launching its first attack on Chadian soil in February 2015, Boko Haram militants have set up strongholds in the swampy Lake Chad region—which borders Nigeria, Niger, Cameroon and Chad—forcing more than 50,000 people from their homes. In response, the Chadian military has taken a leading role in fighting the insurgents—the capital N'Djamena is the headquarters of an 8,700-strong multinational task force fighting Boko Haram. Deby, meanwhile, has ramped up the rhetoric against the group, taunting militant leader Abubakar Shekau that the military offensive had "cut off Boko Haram's head."
2. An old-school African president
Seizes power in a military coup; maintains an iron grip on authority for several decades; accused of stifling democratic opposition. President Deby's record reads like that of many other African leaders—such as Yoweri Museveni in Uganda or Republic of Congo's Denis Sassou Nguesso—and presents him as a typical strongman leader, unwilling to tolerate opposition. To Deby's credit, Chad has experienced reasonable economic growth during his tenure—particularly after striking oil in 2003—and introduced multiparty elections in 1996. But he has also been accused of allowing human rights abuses and favoring members of his own ethnic group, the Zaghawa.
3. The opposition are not happy
Members of the opposition have taken to the streets ahead of the election. In February, N'Djamena and other Chadian cities went quiet after villes mortes —or "dead cities"—protests by an opposition group known as Ça suffit ("That's Enough"), whose demonstration was in part sparked by the rape of a young girl—named as Zouhoura and the daughter of an opposition candidate in the elections—by young men who come from the families of senior politicians and officials. Just days ahead of the election, Amnesty International called on Friday for the release of four opposition activists who were arrested in March for calling for anti-government demonstrations. Chadian police have used tear gas to disperse protesters, adding to the image of a heavy-handed security crackdown.
4. Chad's economy is struggling
Chad became an oil-producing nation 13 years ago with the completion of a $4 billion pipeline, which connected its oilfields to ports on the Atlantic coast. The Central African country is highly dependent on oil, plus its mineral deposits of gold and uranium, for its revenue—the trio make up more than 95 percent of exports. Tumbling oil prices have, therefore, forced the government to make budget cuts in a country where already half of the 13 million population lives below the poverty line, according to AFP.
5. Libya: Everybody needs good neighbors
"Instability in Libya continues to be of great concern in N'Djamena," according to a recent report by the International Crisis Group. Chad's northern neighbor remains in a political vacuum five years after the toppling of long-time autocrat Muammar el-Qaddafi and militant groups have taken advantage, with ISIS establishing a 6,000-strong presence in the North African state. Whoever is running Chad come Sunday will be keen to ensure that the strife in Libya does not creep across its border.