Netflix is now airing all six episodes of The Chair, A campus comedy starring Sandra Oh playing the head of a college English department full of professors hell-bent on causing trouble for her.
That college is Pembroke, an Ivy Leaguer that has fallen on hard times that the dean is trying to improve via retiring some older professors—and, of course, getting David Duchovny and his red Speedos onto campus.
Pembroke is a fictional college, but like fellow Netflix shows Sex Education and Dear White People, it is filmed at real educational establishment. Read on to find out where and when the series was shot.
Where was The Chair filmed?
Two campuses stood in for Pembroke in the Netflix show, which was shot in the state of Pennsylvania.
The universities where the first season was shot were Washington & Jefferson College, plus the Shadyside campus of Chatham University in Pittsburgh.
The town around Pembroke, meanwhile, is mostly Washington, Pennsylvania, where most of the show was shot. An early scene, however, was also shot in Pittsburgh—the airport where Bill (played by Jay Duplass) says goodbye to his daughter in episode 1 is actually Pittsburgh International Airport.
Frequent Netflix viewers may also recognize some of Washington & Jefferson College, as the college provided locations for Mindhunter a few years ago. Per a spokesperson speaking to local paper The Observer Reporter, it was this experience that led Netflix to decide to film much of The Chair there.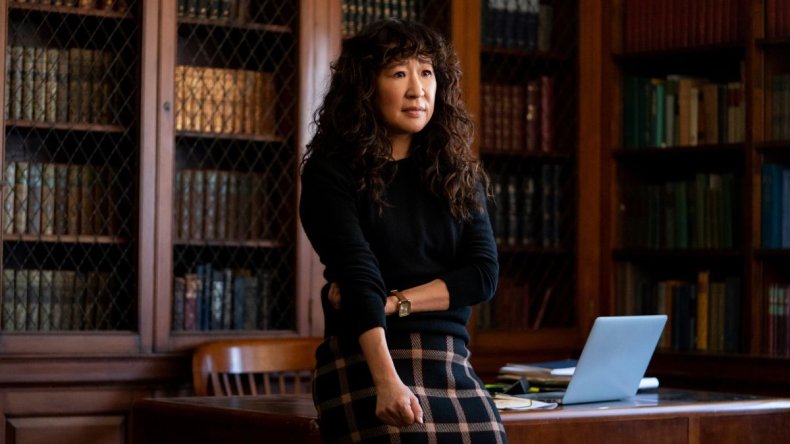 This report also revealed that real-life W&J students appeared as extras on the show, which was filmed under safety protocols during the pandemic.
In an interview with Trib Live, meanwhile, The Chair co-creator Amanda Peet revealed that many of the professors who appear in the show were real teachers. "It was so incestuous, but it was also really fun that they were real professors. They sounded so real and seemed at home," the Dirty John actor said.
Per a casting call circulated around Pittsburgh news sites, filming in that city took place in January and February 2021, while the Washington scenes were shot in March 2021.
Pennsylvania has become a popular shooting location for Netflix, which also shot shows and movies like I Am Not Okay With This, the Jason Momoa-starring Sweet Girl and the upcoming podcast adaptation Archive 81 in the state.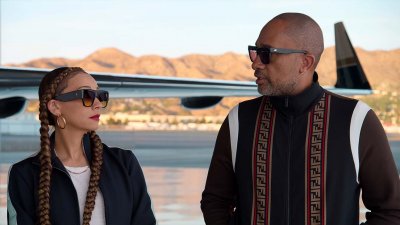 While the show sees her character on the wrong side of protestors, Oh made news in Pittsburgh while filming for The Chair in March when she gave a speech at the city's Stop Asian Hate protest. "For many of us in our community, this is the first time we are even able to voice our fear and our anger, and I really am so grateful to everyone willing to listen," the Killing Eve actor said, before leading a group chant of "I am proud to be Asian."
The Chair is streaming now on Netflix.