'People Are Calling Me a Hero': Charlotte Laws on Fight Against Hunter Moore
Charlotte Laws is a woman of many talents. She's an author, animal rights advocate, political investigator, and a former model, actress, politician, journalist, comedian and more.
However, thanks to Netflix's latest true-crime hit, The Most Hated Man on the Internet, Laws has been propelled into the spotlight as the powerful woman who did everything she could to stop revenge-porn enthusiast and self-proclaimed "professional life ruiner," Hunter Moore.
Moore is the founder of the now-defunct website Is AnyoneUp.com (anti-bullying advocate and former U.S. marine James McGibney purchased the domain in April 2012). From his parents' home, Moore launched the twisted website in 2010 as a place where people could upload explicit images and videos anonymously.
As seen in Netflix's The Most Hated Man on the Internet, Moore made it very well known via online videos, interviews and talk show appearances that he did not care for the consequences.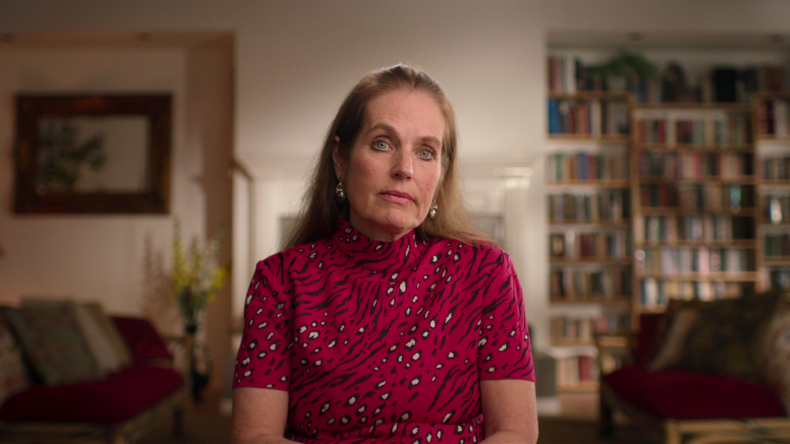 Things, you may say, inevitably took a pretty dark turn on IsAnyoneUp.com.
Soon, people were sending sexually explicit images of their exes as part of a new phenomenon called revenge porn. Back in 2010, there were no laws in place in the U.S. and largely across the globe to prosecute such acts, meaning Moore could, quite simply, get away with it and as a result, IsAnyoneUp.com, could flourish. At its height, IsAnyoneUp.com had 350,000 unique users a day.
What made Moore's website stand out from other dark corners of the web, was that Moore went almost mainstream and, scarily enough, it was global.
"He was one of the biggest people on Twitter and I think that's the interesting thing about that time period is that now it is a dark corner, I think we'd be pushed onto the dark web. But that in that time period, because the internet was a different place, that it [IsAnyoneUp.com] was kind of mainstream and kind of accepted," The Most Hated Man on the Internet producer Vikki Miller explained to Newsweek.
However, it was not just revenge porn that was fueling Moore's website. Moore had sourced many of his images via hacking—a criminal offence—employing hacker Charles Evens to break into people's email addresses, stealing their most intimate images.
Moore did not stop there. On IsAnyoneUp.com, he would also post links to victims' social media accounts and their personal details such as their place of work and city of residence, making them easily identifiable and potentially, at risk. There was also a comment section, where hateful commentary was rampant.
Charlotte Laws' daughter, Kayla Laws, was a victim of Moore's hacking in 2010. Her email was hacked by Evens and days later, her personal and private images were plastered all over IsAnyoneUp.com, alongside links to her social media accounts.
As you probably guessed, Moore ignored her pleas to have the images taken down but Charlotte Laws had other ideas. She was going to do absolutely everything to protect her daughter.
"She felt violated and she was humiliated and she was in great emotional distress," Charlotte Laws told Newsweek, recalling the moment her daughter's images appeared on IsAnyoneUp.com.
"I looked at the site and was horrified and saw that it was a wall of hatred. It was about shaming people. It was about ruining lives. It was not about pornography. That's not what it was. It was about embarrassing people and getting them fired and just being as cruel as you could be."
Charlotte Laws spoke to nine attorneys for help who "threw up their hands," explaining that it was not illegal to share nude pictures of people. They were also turned away at a local police station.
"I just figured I would have to do this myself," Charlotte Laws said. "I just threw myself into it. And I could see that Hunter Moore was really obsessed with his site.
"In fact, I don't even know when he slept. To be honest, it seemed like he was doing it 24 hours a day and he was so into it that I figured I would have to be equally obsessed if I wanted to even have a prayer of getting the content removed."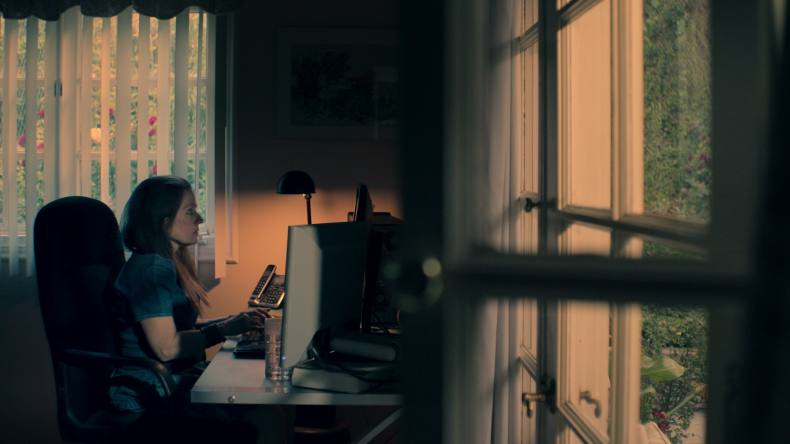 Kayla Laws was one of the very few victims who was able to get their images removed from the site and it mainly came down to the fact her stepfather, Charles Parselle, was a respected lawyer who was ready to sue Moore for thousands, money Moore, of course, did not have.
However, other women were not so lucky. In The Most Hated Man on the Internet, viewers hear from numerous female victims who speak bravely of their worlds being turned upside down when their images appeared on IsAnyoneUp.com without their consent.
Aware her daughter was not the only victim of the cruelty of Moore and IsAnyoneUp.com, and instead of laying low, Charlotte Laws pushed on, determined to stop Moore once and for all.
"Persistence Is The Key to Success"
Charlotte Laws, who has been an activist from a young age after being bullied as a kid and growing up in what she described as "racist, upper-class Atlanta," shared she believes in "other centrism," meaning "helping others, humans and animals, is what leads to happiness." Her philosophy is also "persistence is what is the key to success," and in the case of Moore, persistence really did pay off.
To begin with, Charlotte Laws spoke with 40 women whose images were posted in the two weeks around Kayla's images appearing on the site, finding 40 percent of them had been hacked. She did everything to raise awareness, reaching out to journalists, publishing blog posts, and eventually, catching the attention of the FBI, handing over her research to the Los Angeles Internet Crime Division in 2012.
Laws became much more than a private investigator working to stop Moore. She became a "hotline" for Moore's victims, and has been one for revenge-porn victims ever since.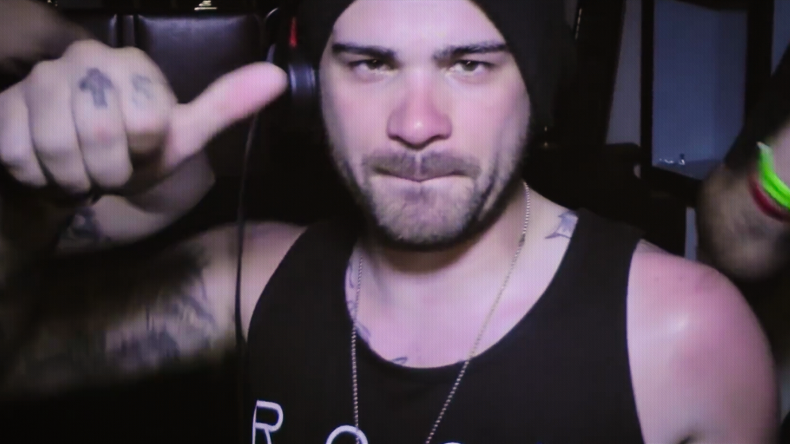 When Moore caught wind of Charlotte Laws and her efforts to stop him, after she posted his home address on Twitter, he launched a smear campaign, hacking into her computer, threatening her family and sending numerous death threats. Laws is certain Moore had also sent a stalker to her home, but the young blonde man sitting in a car outside her house drove away once she confronted him.
"I was off balance a lot. I mean, it was scary," Laws recalled. "You don't know when you're being targeted by these anonymous people, you don't know if they have guns, if they're ex-cons, if they have anger issues, you just don't know who these people are.
"A lot of these anonymous strangers will come together from all over the world, and then they kind of like egging each other on, and it kind of gets ratcheted up the hatred and the vitriol and the potentially the revenge. I didn't know if someone was really going to actually take any serious action."
Thankfully, the international activist group Anonymous vowed to protect Charlotte Laws and her family. They doxed Moore's personal information, including his date of birth, home address, phone number, social media handles, parents' names, IP addresses, OK Cupid profile, and a list of pending lawsuits against him.
They also restricted Moore's bank accounts, had him declared dead, and sent a box of sex toys to his home address.
"It Was Like Capturing Jack the Ripper and Giving Him Community Service"
In January 2014, Moore was arrested by the FBI on charges of conspiracy, unauthorized access to a protected computer, and aggravated identity theft.
Moore was released on a $100,000 bond and pleaded guilty to felony charges for aggravated identity theft and aiding and abetting in the unauthorized access of a computer in February 2015.
He was sentenced to two and a half years in prison for his crimes and received a $2,000 fine in November 2015. He was also required to pay $145 in victim restitution.
Evens, who hacked the accounts for Moore, pleaded guilty to charges of computer hacking and identity theft, confessing to stealing hundreds of images from women's email accounts and selling them to Moore. He was sentenced to two years in prison.
"It was like capturing Jack the Ripper and giving him community service," Charlotte Laws said reflecting on Moore's sentence.
Despite his crimes, Laws does have a tinge of sympathy for Moore, in that he is wasting his talents for evil instead of good.
She said: "He believes still that tearing other people down, somehow boosts him up. I mean, that's his mindset. That's how he views the world and it's really a shame because he was able to get a lot of followers. I say that he's like a charismatic leader in the way that Charles Manson was a charismatic leader, he's able to get people to follow him and to do what he asked them to do. And it's a shame to waste that talent. He could use that for good and instead you decide to use that to harm others."
"People Are Calling Me A Hero"
Despite Charlotte Laws' fight against Moore ending almost a decade ago, Laws is not backing down quietly when it comes to revenge porn.
She has continued to meet with state and federal legislators in a bid to create laws to protect future victims of revenge porn. In 2013, she gave testimony before the California State Senate in favor of a law to support victims of nonconsensual pornography.
The law was passed in October 2013, making California the second state to make certain types of revenge porn illegal after New Jersey.
Since then, she has campaigned to make revenge porn in 48 states illegal and is continuing to campaign to make it a federal crime.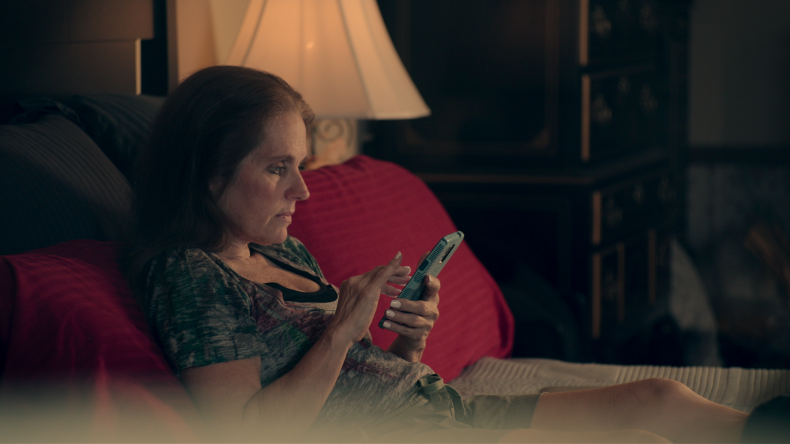 Charlotte Laws is hoping The Most Hated Man on the Internet will help "push Congress" into making revenge porn a federal crime in the U.S., but one thing is for sure, people will not be forgetting the incredible work she has done.
"I've talked to over 500 victims to date. So over the past 10 years, I have been talking to victims. I mean, every month, I'm talking to several people and it's dwindled down, it was more people at the beginning and it's gotten to be fewer and fewer but I still have been kind of a hotline to just offer advice and offer help," she shared.
Since the release of The Most Hated Man on the Internet, Laws said people have been calling her a "hero" and others have been coming straight to her for help.
"People are being so nice and calling me a hero. It's great. I'm getting lots and lots of emails from all over the world. I'm getting private messages on Twitter, I'm getting really great tweets, I'm getting comments on Facebook," she said.
"It's really kind of amazing, all the positive responses from this show but I'm also getting contacted by victims who are looking for help. So I am spending time in the last few days, counseling people and trying to put them in the right direction towards, the hotline or the Cyber Civil Rights Legal Project, which has attorneys who will help victims pro bono."
A hero indeed.
The Most Hated Man on the Internet is streaming on Netflix now.