Charlotte Laws on Moment a 'Stalker' Appeared After IsAnyoneUp Shut Down
The Most Hated Man on the Internet, the latest true-crime documentary series on Netflix, explores the rise and fall of Hunter Moore, founder of revenge-porn website IsAnyoneUp.com, and the fight by one victim's mother to stop him.
In 2010, Charlotte Laws' daughter, Kayla, had personal and intimate images appear on Moore's site without her consent. Convinced her daughter had been hacked, she set out to get the images removed from the website. Kayla was one of the few lucky victims to have the images taken down, as Netflix's show reveals.
However, Charlotte did not stop there. She was determined to stop Moore and shut down IsAnyoneUp.com. She spoke with more than 40 IsAnyoneUp.com victims and compiled evidence, finding that 40 percent of them had been hacked. She then handed over her research to the FBI's Los Angeles Internet Crime Division in early 2012.
In April 2012, Moore's website was shut down, thanks to the help of anti-bullying advocate and former Marine James McGibney. At the same time, Moore was also being investigated by the FBI and was being targeted by the hacktivist group Anonymous, limiting his ability to relaunch IsAnyoneUp.com.
Despite this, Moore continued to brag online and in interviews about how he would be launching a new website, HunterMoore.tv, a dangerously reimagined take on IsAnyoneUp.
On his new website, users would still be able to post explicit images and videos without a person's consent. However, this time around Moore planned to post the person's address and a map directly to their house.
When Charlotte heard of Moore's plans, she decided to post Moore's home address on her Twitter account, which led to a serious backlash from Moore and his followers.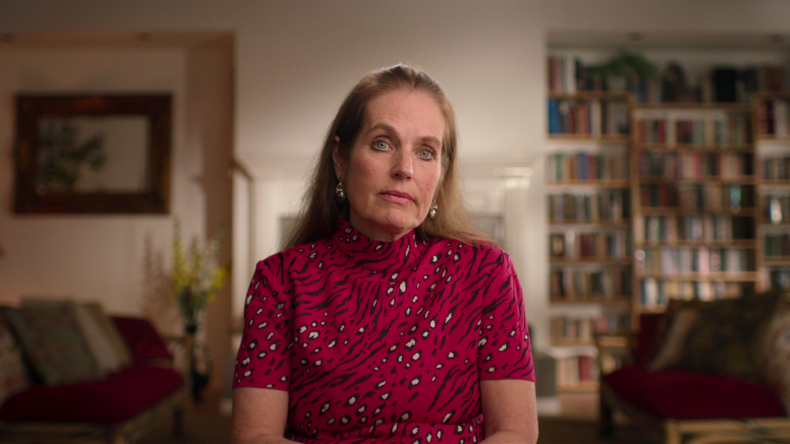 On top of the hateful online abuse, she recalled receiving threatening phone calls shortly after her tweet, with people leaving messages such as "I know where you live" on her answering machine or over the phone.
Fearing for herself and her daughter's safety, and concerned about her animals on the property, Charlotte bought locks to put on the side gates to her property, so nobody could enter from the back, and placed defensive metal rods under her bed and Kayla's.
Things took an exceptionally terrifying turn when a young blond man was spotted sitting outside their home on at least two occasions.
Speaking to Newsweek, Charlotte said the man drove away when he was confronted by her late one night.
She recalled, "The stalker at my house...there was a guy that was sitting outside my house, and I think he was trying to hack into the [internet] network, and I did confront him, and then he sped off and almost hit my neighbor's wall. Clearly, he had bad intentions. Otherwise, why would you freak out and speed away?"
She went on, "The first time I didn't even see him myself, my daughter saw him, and she said to me the next day, 'Why was there a guy sitting in front of our house last night in a white car?' And then the next night, she was studying for a real estate exam, she decided she wanted to be a real estate agent, and she goes, 'Mom, that car is out there again.' And at this point this was really late in the whole story. This is a year later or something and it's before the FBI had arrested him, but a lot of things had happened and I was just so p***** off at this point.
"So it was time for a mother-to-stalker showdown as far as I was concerned, and I just marched out there. Kayla was running behind going, 'Mom, what are you going to do? Mom? What are you going to do?' And I go up to the car, and I say, 'May I help you?' And the guy had blond curly hair, he was in his 20s or 30s. He looks up at me, he was doing something in his lap, he looks up, he just freaked out, turned on his car, and then zoomed away and that's it. I bought locks for the gates at that point, and Kayla and I'd already been sleeping with these metal rods under our beds as weapons."
Charlotte went on, "I was really worried, and honestly I was more worried about my animals on my property because I felt they were more vulnerable and they're really very little. They're almost no laws to protect animals, so somebody could come on and just murder on my chickens, for example, and the law wouldn't do anything about it. So I actually felt like I had to protect the house and protect my human and nonhuman family."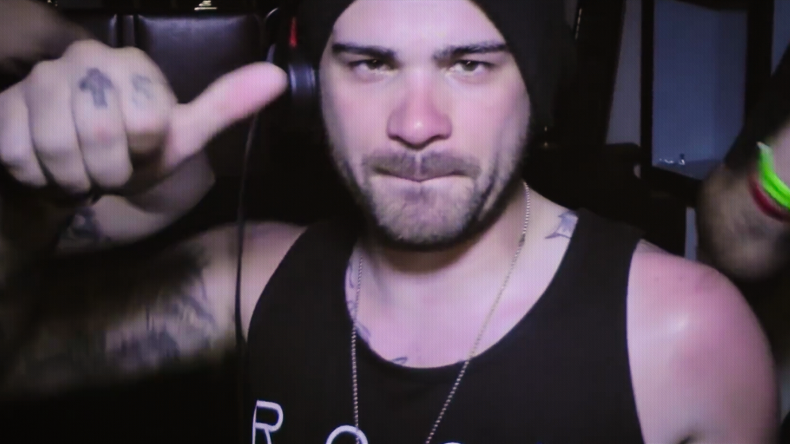 Unfortunately, the footage of Charlotte recalling the incident was not included in the Netflix documentary. She said this was because of time and space reasons.
Newsweek contacted the team behind The Most Hated Man on the Internet for comment.
Reflecting on the threats from Moore and his followers, Charlotte admitted she felt "off balance a lot."
"It was scary because you don't know when you're being targeted by these anonymous people. You don't know if they have guns, if they're ex-cons, if they have anger issues. You just don't know who these people are," she said.
She continued, "A lot of these anonymous strangers will come together from all over the world, and then they kind of, like, [egg] each other on, and it kind of gets ratcheted up the hatred and the vitriol and potentially the revenge.
"I didn't know if someone was really going to actually take any serious action, but, you know, I did feel like I was violated when I got the computer viruses. I mean, I was inundated with them on more than one occasion. And that was really upsetting, actually, because you kind of really freaked out and I felt like somebody was looking through my camera at me on my computer.
"I was getting, like, phone calls where somebody was trying to hack into my landline, because I can hear the little ping [sound], so they were definitely trying to do that," Charlotte said.
In January 2014, Moore was arrested by the FBI on charges of conspiracy, unauthorized access to a protected computer and aggravated identity theft. He was released on a $100,000 bond and pleaded guilty to aggravated identity theft and aiding and abetting in the unauthorized access of a computer, which are felonies, in February 2015.
He was sentenced to two and a half years in prison and received a $2,000 fine in November 2015. He was also required to pay $145 in victim restitution. In 2017, he was released from prison.
The Most Hated Man on the Internet is streaming now on Netflix.