Charlottesville Car Attack Suspect James Alex Fields Jr. Due in Court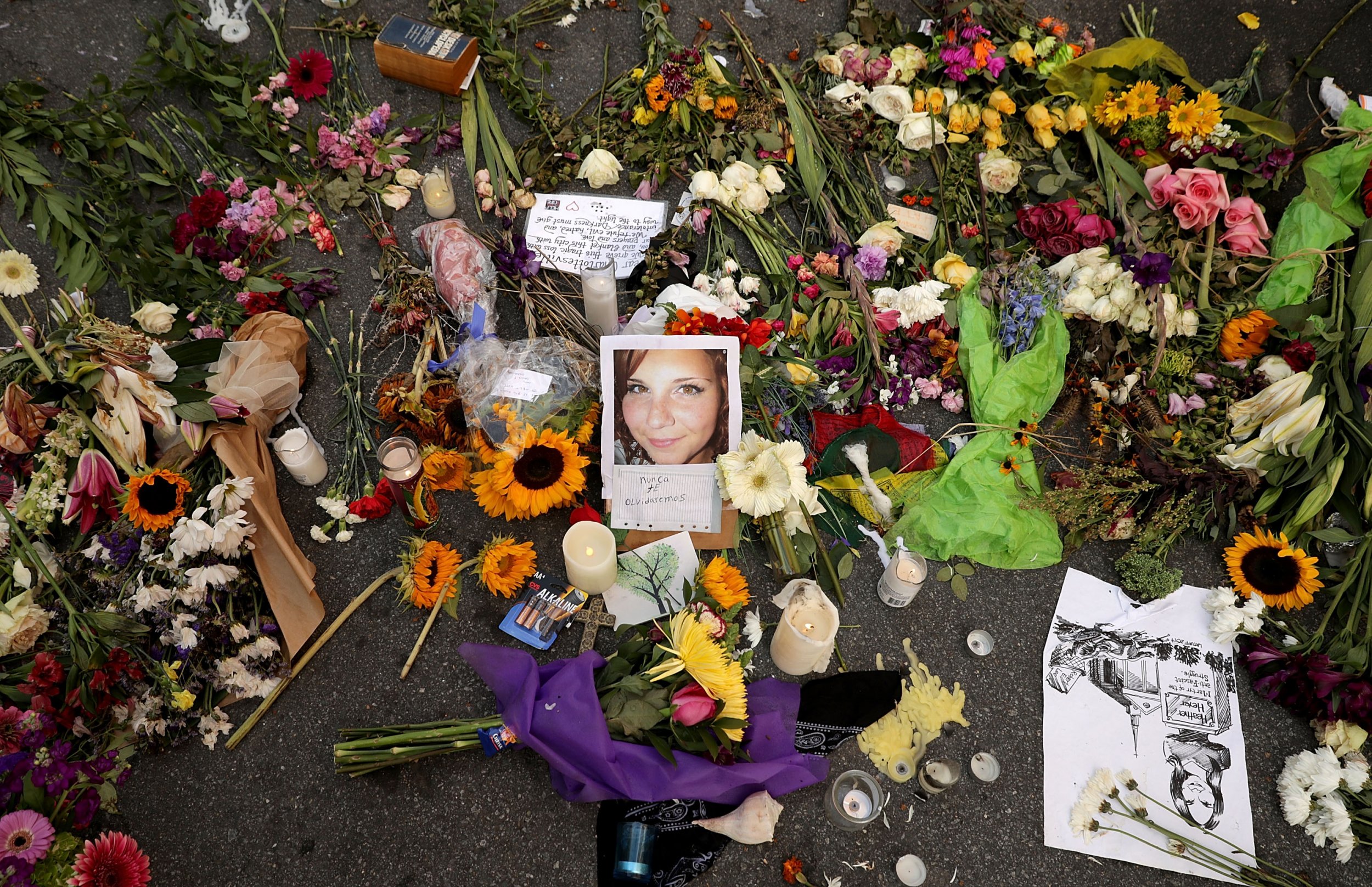 The man accused of killing a woman by ramming a car into a group of people protesting a far-right rally in Charlottesville in August is set to appear in court on Thursday.
James Alex Fields Jr., 20, from Maumee, Ohio, faces a second-degree murder charge over the death of Heather Heyer and could face up to 20 years in prison if convicted of the offense.
The preliminary court hearing on Thursday, which will establish if prosecutors have enough evidence to seek an indictment, has been moved from Charlottesville District Courthouse to a circuit courthouse due to the public interest in the case. A judge warned ahead of the hearing that "no outbursts, gestures, comments or other disruptive behavior" would be tolerated, the Associated Press reported.
Fields Jr. has been in custody since the violent protests at the August 12 Unite the Right rally, organized by a number of white nationalist groups calling themselves the "alt-right." Fields reportedly holds extreme views, with a former history teacher saying he was fascinated by Hitler and Nazi Germany. In addition to the second-degree murder charge, he also faces charges of malicious wounding and felonious assault.
Heyer was killed and others injured after a car plowed into the demonstrating group at high speed, while some were injured in scuffles that broke out as white supremacists clashed with counter-protesters.
A friend of Heyer, who was among those injured when he was hit by the car that plowed into the crowd, told the AP he would be attending the hearing.
"I just want to stand and ask him, 'Why did you do that? What made you do that?"' Marcus Martin said.
In the lead up to the preliminary hearing, Fields Jr.'s lawyer did not comment to the press, with Fields Jr. also not available for interviews.
The events of the August 12 protest also saw President Donald Trump criticized over his failure to condemn the racism on display in Charlottesville, when in the immediate aftermath of the violence he suggested there was blame "on both sides" and suggested that some on the white supremacist march were "fine people."