'Chef's Kiss': Man's Demand Of Nicer Gifts For Kids Backfires Tremendously
A man is being praised for his actions after he revealed online how he responded to his brother's demand that he get his children nicer gifts.
The viral Reddit post, which has garnered over 8,000 upvotes, is titled, "My brother demands that I buy a lot of gifts for my [niece and nephew], so I make him regret it." It was shared to the subreddit "Petty Revenge" on May 23 by Redditor @PrinceGuti.
According to Statista, the average amount spent per child on toys in North America amounted to $300 in 2019. The website also reports that the total revenue of the global toy market equated to $94.7 billion.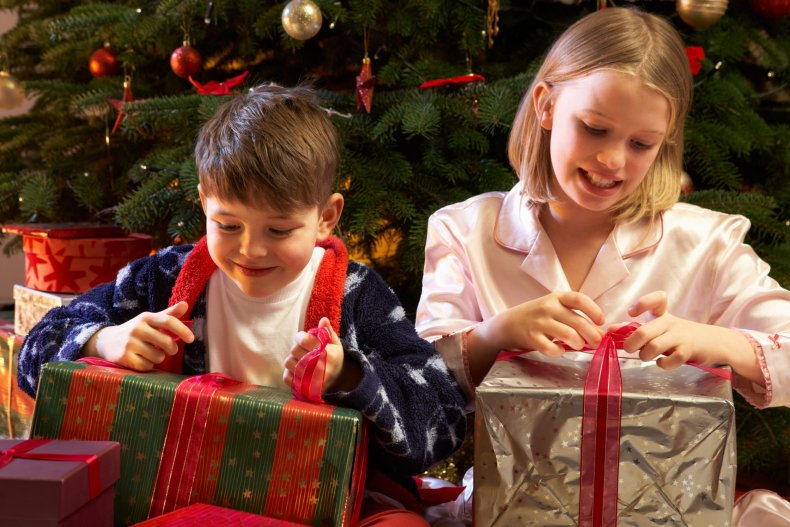 'Petty Revenge'
The OP relayed his "revenge" against his brother and sister-in-law in the post, admitting he has no children himself, and it's "by choice." But he adores his niece, who is 9, and his nephew, who is 6, and he likes to give them things for their birthdays and on Christmas. Some of the items include things like books or games that he thinks they might enjoy.
The man continued, "Well, last year, in November, I got a call from my brother. He told me that he thinks I should try harder with gifts for his kids because I don't have kids of my own, and I have a good job. And that he expects [me] to give them lots of things for Christmas, implying that I wouldn't be able to see them again if I didn't."
Obviously, the OP didn't like that in the slightest, and he thinks what he does with his money is his own business. He also believes his brother and sister-in-law are "jealous" because he travels frequently on vacation.
"After giving it some thought, I decided to make sure he would never ask me for something like that again," the OP said. "I went to the store and told one of the clerks that I wanted the most annoying toys they had." He bought:
A drum set,
Two trumpets,
A children's keyboard,
Two guitars,
Two xylophones,
A few sound toys,
Make-up stuff for little girls,
A bracelet-making set,
Glitter.
And that's just what he could remember.
On the occasion in which he brought over the gifts, the man's relatives seemed "very happy" when he told them that he needed help carrying in the presents. They believed he was "obeying" them and was planning on giving great gifts to the children. However, that all changed when the kids began opening up their presents, and they were happy with what they received and wanted to start playing.
"But the best was the face of my brother and [sister-in-law]," the Redditor continued. "The horror growing with each gift that was opened. It was wonderful. I left a few hours later with a sore head from the noise, but amused because my [nephew and niece] didn't seem to have any intention of stopping anytime soon."
The OP was recently reminded of the situation since his niece is about to turn 10 in a few weeks, and his brother has been "strongly hinting" to him that he doesn't need to spend a bunch on gifts, and that "something simple" is more than adequate.
The man concluded: "As far as I know, between my visits and those of other relatives, several toys have been 'lost' or 'no longer work.' I think I'll be nice and just buy my niece a couple of books for her birthday."
In a comment to another Redditor, the OP revealed, "My brother has calmed down, and I think he has realized that he crossed the line."
Redditor Reactions:' Absolutely Delicious Revenge'
Over 400 comments came in over the viral post turning heads, and people can't seem to get enough of the OP's sweet revenge on his relatives.
"Absolutely delicious revenge," said one commenter.
"Best lesson is the one that lasts a lifetime," a Redditor insisted. "I'll be laughing over this all night. I did this to my annoying sister one year. Not as many gifts. Just the one [my] nephew wanted the most, a trumpet."
The OP replied back saying, "Haha, sometimes a lesson has to be painful. And I usually buy one or two books for each and a set for both of them. I only buy a lot because my brother wanted a lot of gifts."
One user said that as a parent, they would "hate" the OP for what he did. "Good revenge though," they added. "Definitely the way to annoy them, Lol."
Others people recounted their own similar stories, and one such Redditor admitted they did the same thing with their niece. "I dislike her grandparents who she lives with, so I decided to buy her one of those portable karaoke machines," they said. "Best gift I've ever given. She annoyed the living s**t out of her grandparents for months. Well worth the money!"
While others mentioned their thoughts on other annoying toys. "You forgot the Play-Doh," a user wrote. "Little bits of it get into the carpet and dry. It is incredibly hard to get out."
One Redditor bashed the OP's brother's behavior. "How dare someone tell anyone how much to spend on anything," a Redditor said. "Entirely crass."
People thought the revenge was delightfully executed. "That has to be one of the most ingenious takedowns I have ever seen," a user said. While another Redditor said, "I'm a kindergarten teacher, and I became deceased at the word 'glitter.' Nice."
Comments of appreciation included things like, "They're playing checkers, and you're playing chess," "OP, great job. The glitter chef's kiss," and "This is perfect! I would've paid good money to see their reaction."
Newsweek reached out to Redditor @PrinceGuti for comment.
This isn't the only viral moment involving family members.
A sister was bashed online for a "prank" on her brother's partner that almost caused a breakup.
A man was supported for revealing to his family that his sister is actually his mother.
In addition, a woman barred her sister-in-law from her wedding for being too pretty.