Chelsea Clinton Says Ivanka Trump Should Be 'Scrutinized' Because She Works For Her Father in the White House
Updated | Former first daughter Chelsea Clinton and Ivanka Trump may have been friends in the past, but that isn't keeping her from criticizing the current president's eldest daughter in her controversial role as a senior White House adviser.
Related: What Sasha And Malia Obama Have Been Up To Since Leaving The White House
"I think anyone who works for the president should expect to be scrutinized for whatever decisions not only he or she is making, but whatever decisions the White House is making on any given day," Clinton, 38, said on "The Late Show with Stephen Colbert" on Monday.
Clinton, who was in her teens to early 20s when her father Bill Clinton served two presidential terms, said she has not spoken to Trump, 36, "in a long time."
"It's clear though that she has supported policies and decisions that I don't agree with," said Clinton, who was on the show to promote her new children's book titled, She Persisted Around the World.
Trump was the subject of fierce criticism last week when she said during an NBC News interviews that it was "inappropriate" for her to be asked about the more than a dozen sexual misconduct allegations made against her father.
But Clinton on "The View" Tuesday morning suggested otherwise.
"I think that anyone who works for the White House should be expected to answer any question about the White House, about the President, about the White House's policies, practices," Clinton said. "So yes, I think it was a fair question."
Last September, Trump said that liberals "have created unrealistic expectations of what they expect from me, that my presence, in and of itself, would carry so much weight with my father that he would abandon his core values and the agenda that the American people voted for when they elected him." She concluded: "To those critics, shy of turning my father into a liberal, I'd be a failure to them."
When Colbert asked Clinton if she could call up Trump and suggest that the U.S. not go to war with North Korea, the former first daughter responded, "I certainly am just really sad that we're at a point in time that that even has to be said."
Clinton added: "I think unfortunately this administration is the collision of cruelty and incompetence."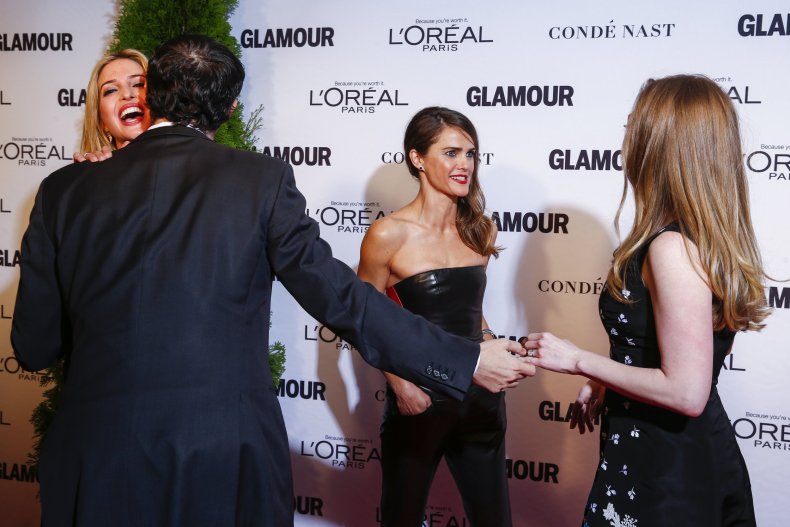 There was a different tone struck between the two just a few months before the 2016 presidential election between their parents, Donald Trump and Hillary Clinton. Back then, Ivanka Trump referred to Chelsea Clinton as a "good friend."
She added: "We support each other. We are not the candidates. We're the children of the candidates, and we both respect our parents. We never talked about politics before this campaign, and I think it's probably a good topic for us to avoid talking about now as well."
But, while at the time Ivanka Trump said that she would "absolutely" still be friends with Chelsea Clinton after the campaign, their relationship appears to have since soured.
This story has been updated with a comment from Chelsea Clinton from Tuesday.