What Next For John Terry As Chelsea Career Appears To Be Over?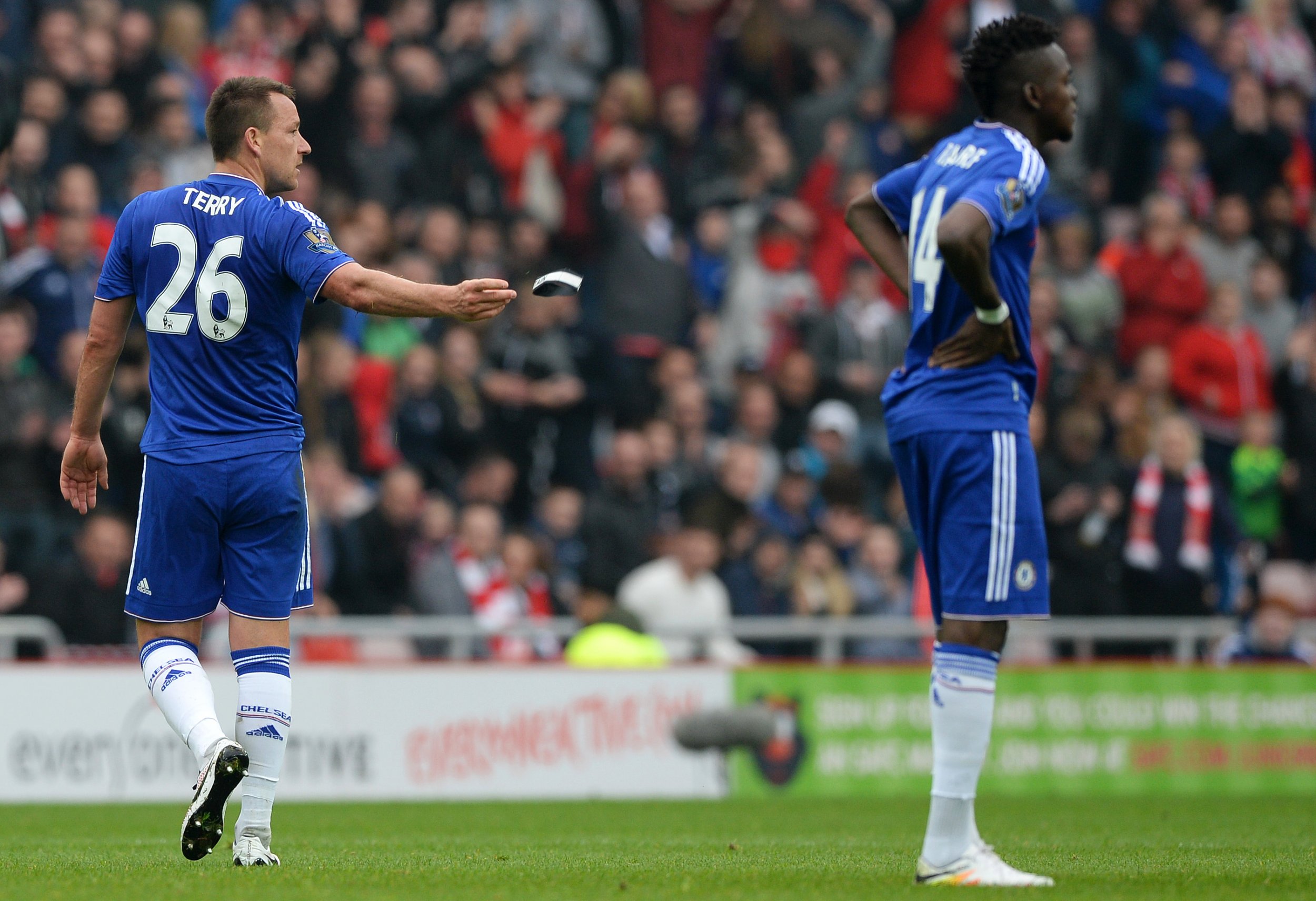 John Terry's 18-year career as a Chelsea defender appears to have come to a premature end as his future at Stamford Bridge remains in doubt.
Terry was sent off in Chelsea's 3-2 defeat to relegation-threatened Sunderland on Saturday, which will see him miss the final two games of the season due to it being his second dismissal of the campaign.
The 35-year-old went public in February with the news that Chelsea was not offering him a contract extension, but the club denied any decision had been made.
Antonio Conte will become manager after his duties as Italy boss are complete following Euro 2016 in June, but the Italian seems reluctant to keep Terry at the club he joined as a 14-year-old.
So, the question looms: what next for John Terry?
Major League Soccer (MLS)
It seems to be the fashionable move for footballing greats to spend their twilight years playing at the simpler level of the MLS in the U.S. while sunning on the beach and improving their golf swing at the weekend.
David Beckham, the former England captain, famously spent the final years of his career at LA Galaxy, where ex-Liverpool captain Steven Gerrard now plies his trade with Ashley Cole, a former team-mate of Terry's at Chelsea.
Another ex-colleague and friend of Terry, Frank Lampard, plays for New York City, along with Italian World Cup winner Andrea Pirlo, and former Barcelona forward David Villa.
The wages are pretty attractive as well. Gerrard is reported to be paid £4.04 million ($6.2 million) per year.
Pull of Punditry
The plush studios of Sky Sports, BT Sport, and Match of the Day would surely welcome a player of Terry's caliber to analyze Premier League matches.
Having made more than 700 appearances for Chelsea, including winning the Premier League three times and the Champions League, plus 78 caps for England, Terry has a wealth of experience to draw from.
Gary Neville's departure from Sky Sports' Monday Night Football to football management has left a vacant role for a regular pundit, alongside former Liverpool defender Jamie Carragher and presenter Ed Chamberlin.
A variety of former professionals have filled Neville's boots as the broadcaster looks for a replacement. Could Terry be that man?
European Adventure
Terry insists he would never play for another English club to avoid a possibility of facing his beloved Chelsea. If he intends to remain among the elite of European football, he could instead spend his final years in Spain, Italy or Germany.
The major criticism leveled at Terry throughout the past few years has been his lack of pace. Spain's La Liga, Germany's Bundesliga, and Italy's Serie A could offer a more forgiving option for the 35-year-old.
This didn't, however, work out for Cole, who moved to Los Angeles from Roma in January after a disastrous period that saw him go 10 months without a match.
Chelsea Coaching
Chelsea is notorious for allowing stalwarts of the club to exit quietly through the back door regardless of their influence on the team's success.
Lampard, Cole and Didier Drogba, all Champions League winners, are among the players who were pivotal in the glory years at Stamford Bridge from 2004 to 2012, a representative of the Chelsea identity. Each appeared to leave the club reluctantly.
Terry has been completing his coaching badges to prepare for life after his playing career. Could he make the transition to the dug-out and eventually sit in the manager's chair at Stamford Bridge?