'Girl in the Picture': Who Was Cheryl Commesso and What Happened To Her?
Girl in the Picture is the jaw-dropping true-crime documentary about the short life of Suzanne Sevakis and the twisted crimes of Franklin Delano Floyd.
Two other victims who are central to Girl in the Picture on Netflix are Sevakis' young son Michael Hughes and her colleague, Cheryl Commesso.
Michael Hughes has never been found since he was kidnapped by Floyd in 1994. Commesso was murdered by Floyd in 1989.
Commesso's murder is the only murder to date that Floyd has been convicted of, despite admissions he killed Hughes and suspicions from Sevakis' friends and family, he was involved in her death as heard in Girl in the Picture.
Newsweek has everything you need to know about Commesso and what happened to her.
Who Was Cheryl Commesso?
Cheryl Commesso was a young woman and dancer who worked with Suzanne Sevakis. At the time, Sevakis was known as Sharon Marshall.
Commesso was Italian and a former beauty pageant winner. Her friends and colleagues spoke highly of her beauty and lovely personality in Girl in the Picture.
Floyd kidnapped a young Sevakis in 1975 and raised her as his daughter, Sharon Marshall, and later, his wife, Tonya Hughes. For nearly three decades, her true identity remained a mystery. That was until 2014, when Floyd revealed to FBI agents Sharon Marshall and Tonya Hughes's real name was Suzanne Sevakis. DNA tests were then able to confirm Sevakis' identity.
When Commesso and Sharon Marshall were colleagues, working as exotic dancers in Florida, the former got involved with Floyd. Using the pseudonym Warren Marshall, Floyd promised he could get her a job working as a model for Playboy, which was one of Commesso's dreams.
In Girl in the Picture, friends and colleagues of Sharon Marshall recalled how Floyd, posing as her father Warren Marshall, would film her and Commesso topless, under the guise he would send it to Playboy.
According to several colleagues who feature in Girl in the Picture, Floyd was physically violent towards Commesso, punching her in the face in the parking lot in front of staff following an argument.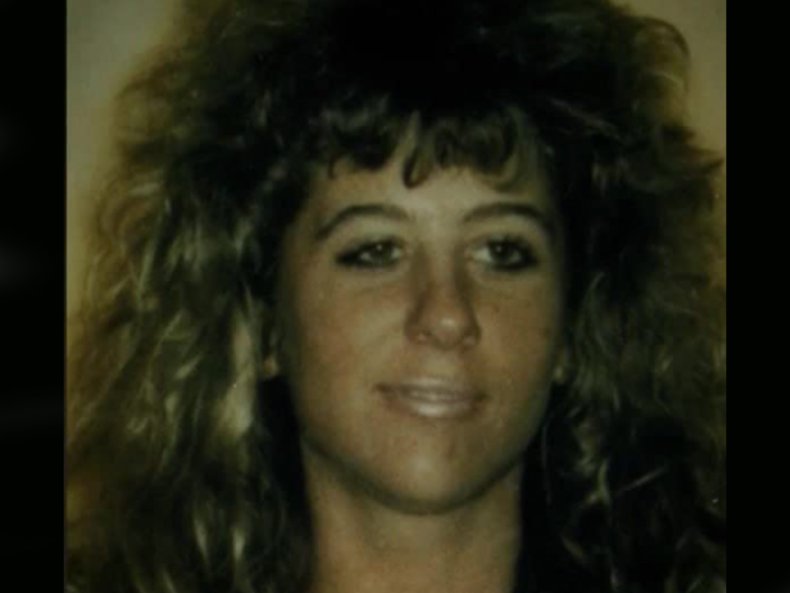 What Happened To Cheryl Commesso?
Cheryl Comesso disappeared in April 1989 when she was 18 years old. Despite extensive searches, her skeletal remains were not uncovered until March 1995.
It would take almost two more years after the discovery to identify Commesso. The Cinematic reports an autopsy revealed she had suffered from a skull fracture as a result of being beaten and had died from two gunshot wounds to the back of the head.
Commesso's identity was only confirmed after images of her were found underneath a car stolen by Floyd.
In March 1995, as a part of the investigation into the kidnapping of Sevakis' son Michael Hughes, a truck was traced back to Floyd, who had abandoned the car in Texas.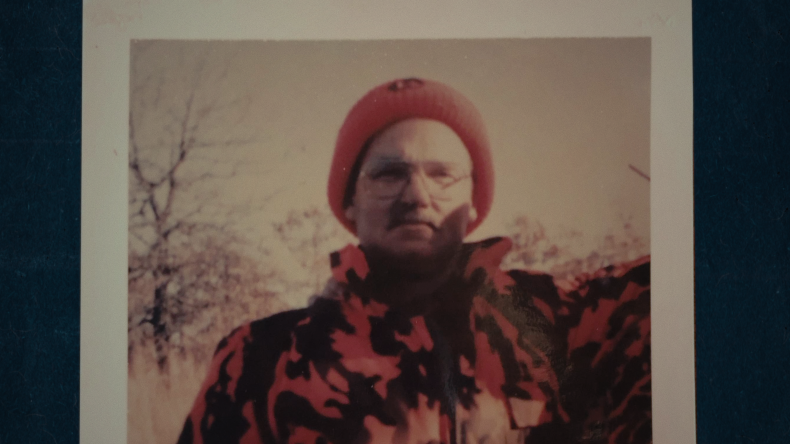 The pictures of Commesso also featured alongside approximately 90 other images, including ones of Sevaskis being abused as a child and teenager. Some of the photographs of Sevaskis were from when she was as young as 4.
Detectives were able to confirm it was Commesso in the pictures after pieces of clothing, jewelry, and personal items found in the photos matched the items found next to her remains. The injuries in the photographs were also consistent with those it was determined she had died from.
Floyd was found guilty of Commesso's murder in 2002.
As heard in Girl in the Picture, the authorities believed evidence relating to Commesso's death may have been present in the home Floyd shared with Sevakis.
However, shortly after Commesso's disappearance, Floyd and Sevakis fled to Oklahoma, changing their names to Clarence and Tonya Hughes in the process. Their trailer was burned to the ground.
The burning of their home was ruled as intentional arson, details Matt Birkbeck in his book, A Beautiful Child.
Floyd was sentenced to death for Commesso's murder and remains on death row today. He is 79 years old.
Girl in the Picture is streaming on Netflix now.