Chibok Girls May Never be Freed: Former Nigerian President Obasanjo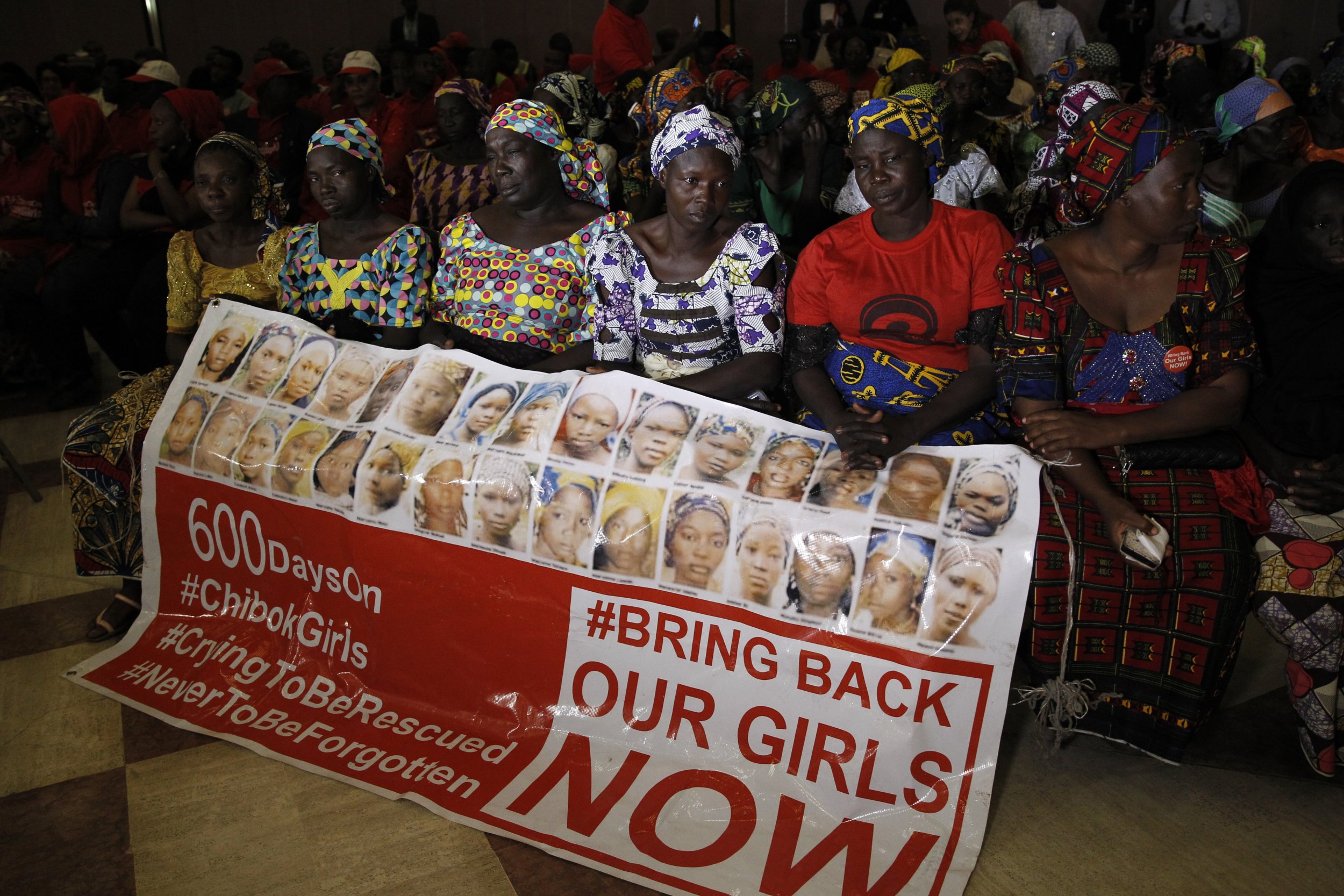 Former Nigerian President Olusegun Obasanjo has warned that more than 200 girls kidnapped from their school in Chibok may never be returned.
The Chibok girls, as they are known in the media, were kidnapped by militants from Boko Haram from their dormitories in northeastern Nigeria on April 14, 2014. Of the 276 girls who were abducted, 219 remain missing. In January, President Muhammadu Buhari ordered a new probe into the kidnapping after meeting with parents of the girls and leaders of the Bring Back Our Girls (BBOG) movement.
Speaking on Friday at Obafemi Awolowo University in Ile-Ife, Osun state in southwest Nigeria, Obasanjo—who served as president between 1999 and 2007—said: "Today, if anybody tells you he will bring back the Chibok schoolgirls, it is a lie." He warned that many of the girls may have died, while others may have been married off to their captors or trafficked.
Obasanjo also placed the blame for the failure to return the girls on Goodluck Jonathan's administration, which he said failed to respond in the first 72 hours following the girls' kidnapping, News24 Nigeria reported. Jonathan met with parents of the girls in July 2014, three months after the abduction took place, and said his government was doing all it could to secure the girls' release.
The BBOG movement has previously said it continues to hope that the girls will be returned to their families. Aisha Yesufu, one of the leaders of BBOG, told Newsweek in January that the fight for the Chibok girls "is a fight for the soul of Nigeria " and that the movement would not stop campaigning on the girls' behalf. Garba Shehu, a spokesman for President Buhari, told Newsweek that the president has "an unwavering commitment to finding the girls and reuniting them with their families."
Boko Haram's six-year insurgency has killed more than 17,000 people and displaced more than two million Nigerians. Suicide bombers suspected to belong to the group recently killed 13 people in an attack on Chibok.