Suicide Bombers Kill 10 in Chibok: Report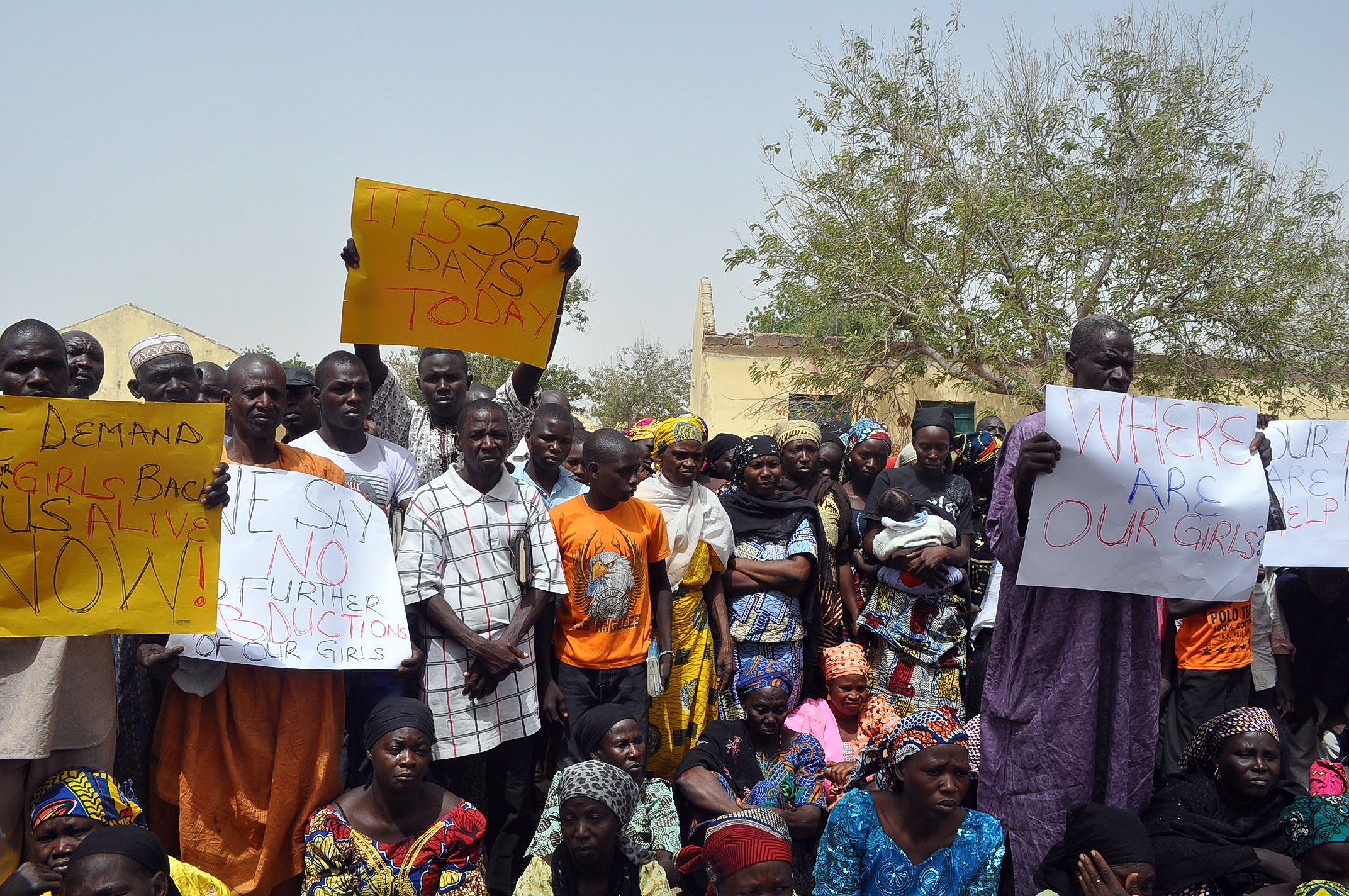 Updated | Suicide bombers have killed at least 13 people in the Nigerian town of Chibok, the BBC reports.
The bombers detonated their devices around the packed market in Chibok, which lies in Borno state in northeastern Nigeria, a town elder named Ayuba Chibok told AFP. While no claim of responsibility for the attacks has yet been made, it bears the hallmarks of Boko Haram, which has previously used suicide bombers to attack soft targets such as markets and places of worship.
Chibok came to prominence in April 2014 after Boko Haram militants kidnapped 276 schoolgirls from their dormitories. The majority of the girls are still missing and their kidnapping sparked a global campaign under the hashtag #BringBackOurGirls. Nigerian President Muhammadu Buhari ordered a fresh inquiry into the kidnapping earlier in January.
One of the bombers detonated their device at a checkpoint to the town where people were being searched, the town elder Chibok told AFP. While a second managed to enter the market. The third bomber was pursued by residents before detonating his device near to the market. At least 30 people were injured in the attacks, mostly with burns and fractures, health worker Dazzban Buba told AFP.
Buhari claimed in December that his military had "technically" defeated Boko Haram after reclaiming much of the Nigerian territory held by the insurgents. The group has, however, continued to carry out attacks in Nigeria and neighboring countries. Suspected Boko Haram militants carried out a quadruple suicide bombing at a market in Cameroon's Far North region on Monday, killing around 30 people.
The Nigerian president is currently in Kenya, where he attended a memorial service for Kenyan soldiers killed by Al-Shabab militants at an African Union base in Somalia.
This story has been updated with the latest casualty numbers.