Child Drowns Playing on Float After Having Just Graduated Kindergarten
A 5-year-old boy drowned Saturday on Allatoona Lake in Bartow County, Georgia. His elementary school shared his passing in a Facebook post that noted he had just graduated kindergarten.
Fox 5 Atlanta reported witnesses said the boy, identified as Kaiden Franklin, was playing on a float in Clear Creek on Allatoona Lake on Saturday afternoon when he reportedly went underwater at around 2:40 p.m. The Georgia Department of Natural Resources (DNR) game wardens found Franklin using sonar in approximately six feet of water, and a dive team recovered the body at 4:35 p.m., according to Fox 5.
Georgia's DNR reported on Sunday another drowning in the state, this time involving a 20-year-old man on Lake Lanier. The man's name has not been released yet, but WXIA-TV—a local NBC affiliate station—reported authorities said the man drowned in the swimming area of a Margaritaville resort on the lake. Sonar was also reportedly used in finding the man.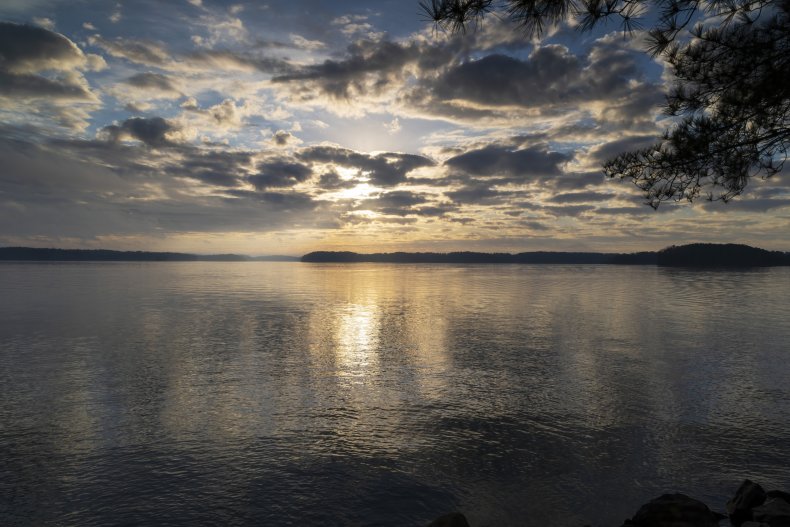 Model Elementary School, where Franklin attended classes, confirmed the young boy's death and said he had recently finished kindergarten.
"Our deepest pain is having to share the passing of one of our own school babies. Our hearts are broken to have to share this news with our school family," the school wrote in a Facebook post.
The message added, "Model family and friends, please keep the family of Kaiden Franklin in your thoughts and prayers. Our precious Kaiden just graduated kindergarten but passed away from a water accident yesterday at Lake Allatoona."
The post said members of the community were currently in the process of setting up a donation fund for Franklin's family, as well as a meal train. The school also shared photographs of the young boy with the family's permission.
Model Elementary School wrote that donations for the family would be accepted at the school.
Officials last year reported at least two adults and three children drowned over 2021's Memorial Day weekend.
In those incidents, authorities said a 56-year-old man drowned while on an inflatable raft on Lake Lanier, a 3-year-old boy drowned on Carter's Lake, and another 3-year-old drowned in Stone Mountain, according to Fox 5 Atlanta.
In addition to those deaths, a 15-year-old boy drowned after slipping on a rock while swimming in Lumpkin County's Dick's Creek, and a 21-year-old man drowned in Ocmulgee River in Twiggs County.
Newsweek reached out to the Georgia Department of Natural Resources for comment.